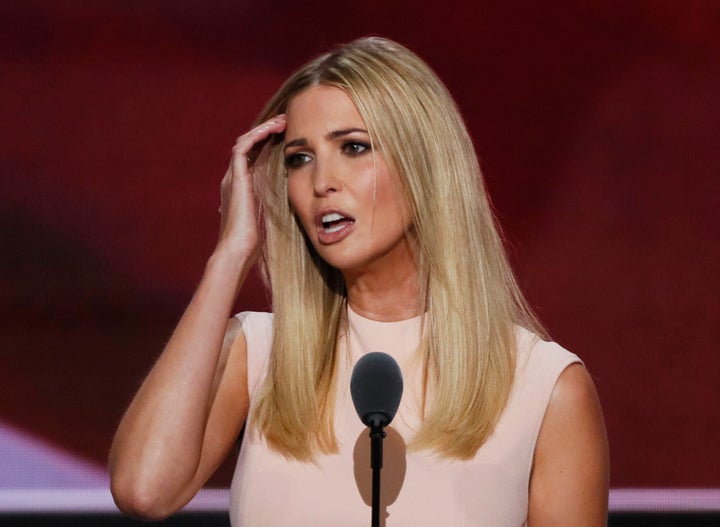 It takes skill, after all, to paint a picture of Donald Trump as a benevolent, proto-feminist of the business world, a man who "values talent" above all else and employs men and women of "all backgrounds and ethnicities." It takes intelligence, a certain amount of just-not-giving-a-damn, and perhaps denial to declare with a straight face:
"[Donald Trump] is colorblind and gender neutral."
"Colorblindness" is not a positive thing, even if it sounds like it might be. The term "colorblindness" suggests a willful refusal to acknowledge race ― not because you don't hold prejudices, but because you'd rather skate through the world pretending race doesn't exist. Because if race doesn't exist, you don't have to acknowledge the actual realities of racism.
Trump is a rich white man. He lives in a world that caters to him. He gets to wake up every day and not think about race because he doesn't have to. People of color are reminded about the realities of race every day, from the shootings of unarmed black people, to anti-immigrant rallies, to daily racist microaggressions too numerous to mention.
Of course, more dubious than the fact that Trump declared her father colorblind and gender neutral is the fact that he just... isn't.
No amount of Omarosas can change the fact that throughout his campaign, Trump has made incendiary comments about people of color. This man not only sees color, but it informs the way he thinks about people and treats them. He wants to build a a wall to keep out undocumented, Latino "rapists." He wants to ban all Muslims (the majority of which are non-white) from entering the country. He condoned the beating of a Black Lives Matter protestor at one of his campaign rallies in November.
Ivanka knew what she was doing, playing up this "if you're hardworking it doesn't matter who you are to my dad" shtick that appeals to Donald Trump fans. It's rhetoric that ignores the fact that for some Americans, no amount of hard work can combat disenfranchisement and discrimination.
It's really great that Donald Trump has hired women in his lifetime, and that he employs black and brown people at his job sites. And yet, how vocal has Trump actually been about fighting for equal pay or the interests of people of color? Giving some women/minorities opportunities that ultimately help your bottom line does not mean you're a champion for their equality outside your own interests. America is not one of Donald Trump's companies, and there are more issues that face women and people of color than equal pay and employment.
Ms. Trump ― by all means, give props to your dad for his alleged positives. But let's not paint him to be something that he simply is not.
Before You Go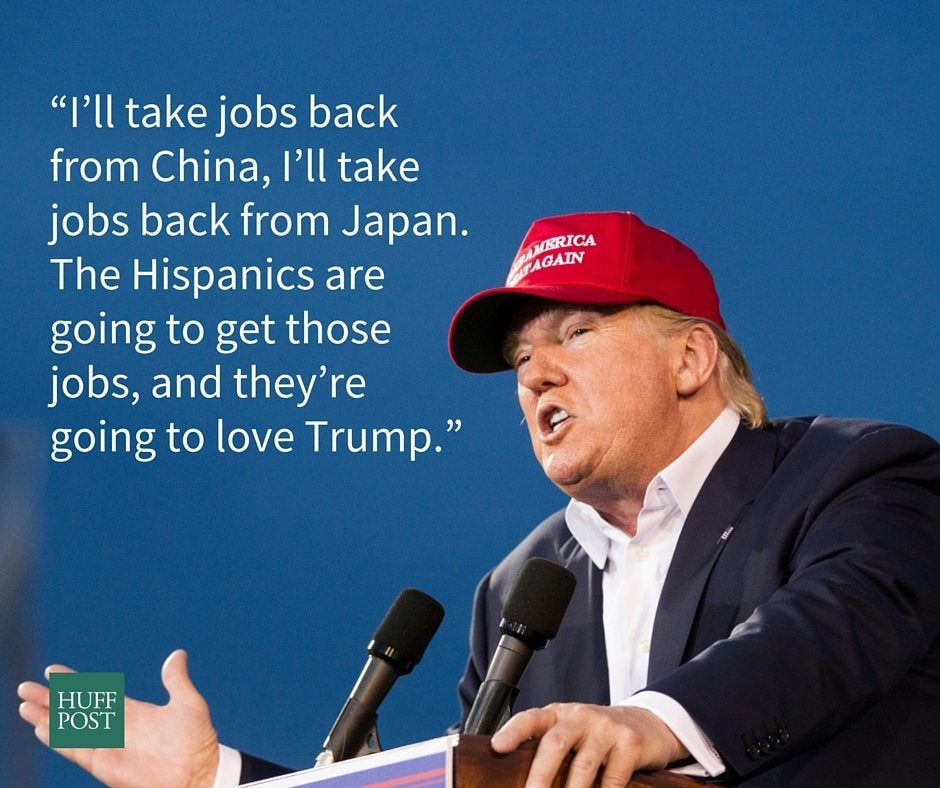 9 Other Absurd Things Donald Trump Has Said About Latinos
Popular in the Community