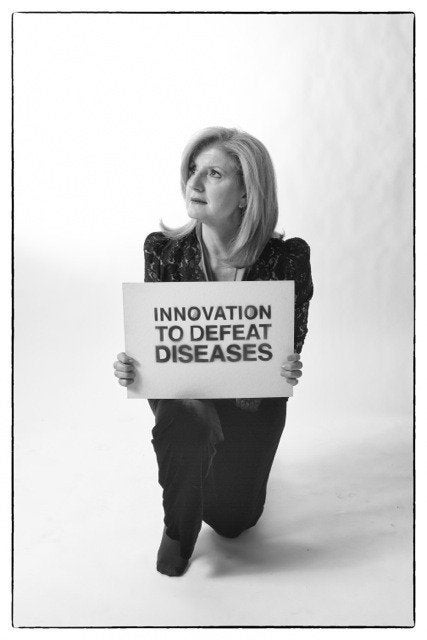 Here's a thought exercise: what will the day be like when we finally defeat AIDS, tuberculosis and malaria? When the beds in the malaria wards in rural Africa and South-East Asia are finally empty, what other diseases will the doctors and nurses be able to tackle? And what will happen to the AIDS hospitals -- will they be repurposed? Turned into schools? Will the AIDS activists share a celebratory drink with the lawmakers they've been lobbying for decades? Will developing countries, long burdened by these diseases, finally be able to enjoy the fruits of growth and prosperity? Will Bill Gates go back to running Microsoft?
In fact, with the launch today of The Big Push campaign -- co-sponsored by The Global Fund and The Huffington Post -- this might be more than a thought exercise (except for Bill Gates going back to Microsoft). That's because the progress that's been made against these diseases in only the last 10 years has been so staggering that we may actually be in sight of the day when no child is born with HIV, nobody dies of malaria and we stop the spread of tuberculosis.
Just look at the numbers:
Since 2000, malaria infections have declined by 50 percent or more in a dozen African countries
In Sub-Saharan Africa in 2003, only 100,000 people were receiving antiretroviral therapy (the life-saving treatment for HIV/AIDS). Now, the number is more than 6 million. By 2015, it will go up to 15 million worldwide.
Of course, this didn't just happen. It's a testament to the amazing dedication, hard work, and perseverance of organizations like The Global Fund, PEPFAR and many more, along with the leaders of the U.S. and the G20. Not to mention the leadership and citizens of the developing nations themselves, who truly have the most to win in this fight: the lives and futures of their mothers, fathers, brothers, sisters, and children.
But though great progress has been made, we can't let up now -- not when the end is in sight. We need one more big push to help ensure that the political will for the final stage of the battle stays strong. So The Big Push campaign is our chance to get the attention of decision-makers and make sure they seize this opportunity to make history in global health.
How can you be a part of it? It's simple. You can show your leaders that you're part of The Big Push by going to our dedicated page for the campaign, and then taking a photo of yourself holding up one of the six pre-made signs we've made available for download. Here's mine, and a few others, like Bono, Bill Gates and Ban Ki-moon.
And after you upload your photo, share it with everyone you know and encourage them to participate as well. And then check out some of our partners in the fight, who offer plenty of other ways to take action.
The progress we've made so far has come thanks to million of individuals, using their collective effort and power and voices. Please add yours by joining The Big Push to help finally win the battle against AIDS, malaria and tuberculosis.
Related
Popular in the Community