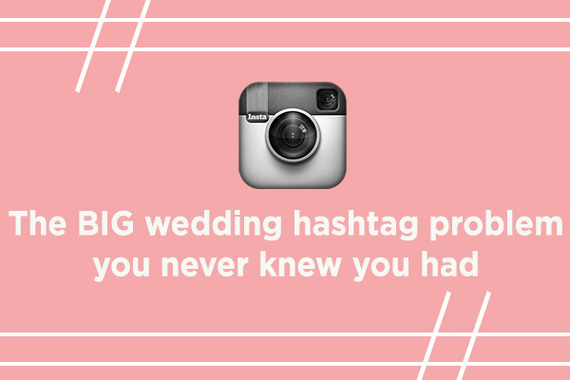 Ever try getting a copy of your wedding photos and videos from instagram? I'm geeky, but I'm not that geeky. While it's cool to see your photos and videos in your feed, it's a pain to actually download them. Worse, if you generate a wedding hashtag that is not 100% unique, you'll wind up with other people's shtuff in your feed.
Last fall one of our brides picked a hashtag very special to her and her husband. Her guests uploaded hundreds of candid wedding photos and videos. Unfortunately, the hashtag was special to thousands of people, to the tune of over 300,000 photos and videos.
It was impossible for her to find her wedding photos and videos in her feed. Not only that, we couldn't use her instagram feed as part of her edited wedding video.
There are a couple of ways to avoid this problem and ensure you create an original hashtag. You can use one of many hashtag generators like:
HashtagGenerator.com
And then check it on
or in instagram itself.
The great thing about getting a truly unique hashtag is that it opens up other possibilities of what you can do with the photos and videos. There are ways to get photobooks from your own instagram, like pastbook, but that still won't get you the photos uploaded by your guests. At least with a unique hashtag, you can revisit your wedding whenever you'd like right on instagram.
You can also get a free edited wedding video from the photos and videos uploaded by guests and have the option to include your instagram feed.
FYI, at last check, that bride's hashtag now has over 6 MILLION photos and videos. You'd need a NASA supercomputer and direct pipeline to the web to download all that stuff.
Popular in the Community