 Thrill seekers everywhere flock to amusement parks and theme parks to find the scariest, stomach-turning rides on the planet. Though roller coasters aren't for the faint of heart, they do attract a number of different ages. Every year means an added inch or two closer to reaching a height requirement for a ride a youngster has always dreamed of.
Living in the United States, home to Six Flags and Cedar Point, we are privileged to be closely distanced to some of the best roller coasters in the world. From the tallest steel coaster to the fastest wooden coaster, these rides might be right in your home state.
As of late, many problems arise when accidents and faulty constructions result in injuries and even sometimes deaths. But roller coaster companies do their best to develop new ways to build and implement safer rides.
Manufacturers such as Intamin, Rocky Mountain Construction, S&S Worldwide, or The Gravity Group continue to be big names in the theme park industry. And the manufacturers are always looking to beat a World Record by engineering some of the biggest and baddest rides on the planet. So here we've compiled a list of the craziest records that they have beaten, from the steepest angles, to longest rides to tallest, these are the big bad coasters that are sure to have you screaming a higher pitch then you knew possible.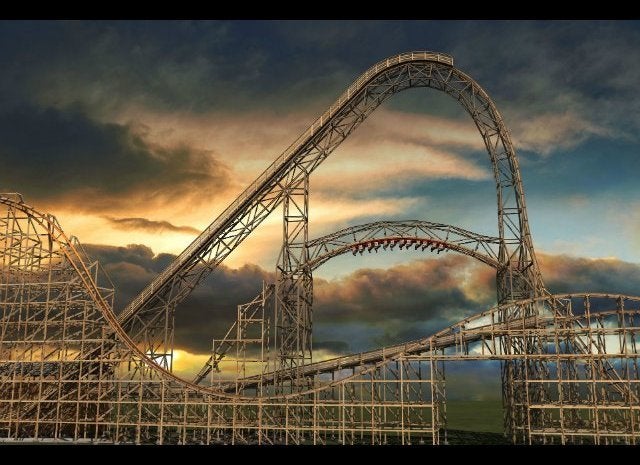 The Biggest and Baddest Roller Coasters in the World