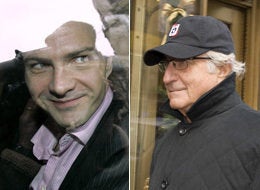 Looking back on it now, Jerome Kerviel's $8 billion trading loss seems almost quaint.
It's hard to recall the shock that greeted reports of the young Societe General trader's scheme after the year we've been through, marked by the craven come-ons of the subprime mortgage industry, overpaid overly-optimistic CEOs, a bailout that defies the imagination (just imagine almost 8,000 tons of $100 bills) and that long weekend at Bernie's.
Bernie Madoff, that is, whose massive $58 billion Ponzi scheme continues to claim victims and the imaginations of headline writers.
Herewith, let's wallow in the biggest scandals in the world of finance and business. (Sure, there are bound to be plenty of targets missing in the following slideshow. Some would include Treasury Secretary Hank Paulson, others would blame former Fed chairman Alan Greenspan. But there's only so much room.)
Related
Popular in the Community