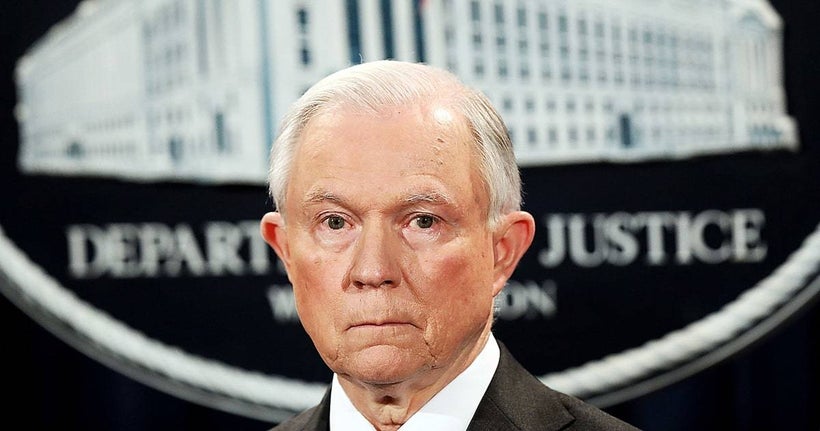 In Washington DC, heads are now spinning due to recent roll out of Federal Indictments against Donald Trumps former adviser Paul Manafort, his one time aide Rick Gates and another former volunteer George Papadopulos who coincidentally has plead guilty and reportedly taken a plea deal to turn as witness. 
But the biggest catch (thus far) of the net of slippery fish may be short coming and could potentially reel in Attorney General Jeff Sessions. Why Session's some may ask?-well, one reason is because Sessions repeatedly testified to the Senate that he knows nothing about any collusion with the Russians. 
(Though in his most recent appearance, he categorized that narrowly by saying he did not "conspire with Russia or an agent of the Russian government to influence the outcome of the 2016 presidential election.")
Several week ago in closed Senate hearings-Sessions seemed unable to clearly articulate what kind of communication or if he had any contact with Special Counsel Robert Mueller. "Have you been requested to be interviewed by the special counsel?" Leahy asked. "You'll have to ask the special counsel," the attorney general responded. Afterward Sessions's spokesman did state, he had not been approached for an interview by Special Counsel Muller, but with the investigation now strongly in progression the likelihood of a Sessions interview maybe inevitable.  
The already shaky credibility of Attorney General Jeff Sessions has once again been called into question after the Justice Department unsealed the George Papadopoulos plea deal taken by a former foreign policy adviser to Trump's campaign. Also, early reports of Papadopoulos emails are showing a possible connect to Sessions.
The documents revealed that former adviser George Papadopoulos attended a "national security meeting in Washington D.C.," on March 31, 2016, along with Trump, Sessions and others (pic, below). In that meeting, Papadopoulos "introduced himself," and explicitly stated "in sum and substance, that he had connections that could help arrange a meeting between then-candidate Trump and [Russian] President Putin." Again, the early indications may be pointing in Jeff Sessions Direction.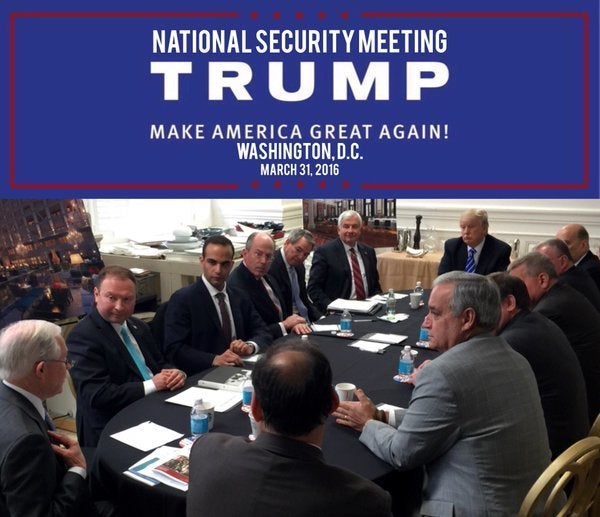 If Sessions is interviewed by  Special Counsel Robert Mueller-he will have no choice but to bring crystal clear facts and hopefully truth to the situation. Unfortunately, many believe that may not openly seize the opportunity due to his past interactions and lack of cooperation of the past Senate inquiry. If Counsel Mueller did not receive a quality level of cooperation from Sessions-then we can only guess how much that would totally be unfortunate for Sessions. -(glg)-
Gregg L. Greer a Public Speaker, Minister, Social Activist, and the Editor of the One World internet journal. Greer is the Founder of Freedom First International a human rights NGO. He has written extensively about American politics, Civil Rights, and the intersection of economics and politics. His stories have also appeared in The Huffington Post, CNN, and Apolitical America. Greer's first book, Truth, Justice, and the American Way is scheduled for release on 3/26/18-listen to his radio podcast at OneWorld Talks -if you are interested in interviews from him and others of the brightest minds today, you can email him at  oneworldtoday@gmail.com His website is www.gregglgreer.com
REAL LIFE. REAL NEWS. REAL VOICES.
Help us tell more of the stories that matter from voices that too often remain unheard.
This post was published on the now-closed HuffPost Contributor platform. Contributors control their own work and posted freely to our site. If you need to flag this entry as abusive,
send us an email
.