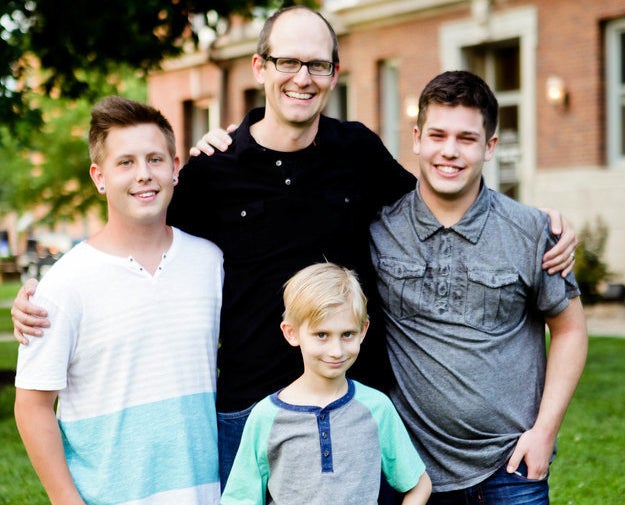 As part of our Blended Family Friday series, each week we spotlight a different stepfamily to learn how they've worked to bring their two families together. Our hope is that by telling their stories, we'll bring you closer to blended family bliss in your own life! Want to share your family's story? Email us at divorce@huffingtonpost.com.
Thirteen years ago, Brian Hauff married his wife Nicole and became a stepdad to her three kids. Although he was happy to take on the role, earning the kids' trust took time.
"A stepparent has a unique role in the lives of someone else's children," he told HuffPost. "If you are in it for the long haul and you have treated your stepkids with love and respect, you'll hear them tell you that you've had an impact on their lives."
Hi Brian. Please introduce us to your family.
My wife Nicole and I have five kids. Alicia, 24; Daniel, 22; Mitchel, 20; Isaiah, 10; Marika, 7. We met in 2001 and were married in 2003.
What have been some of the biggest challenges of stepparenting?
From a stepdad's perspective, the biggest challenge in the beginning was earning the trust of my three stepkids. Although I spent time with the kids before I married Nicole, I had to realize that it was their mom that chose me, not them. Because of that, it was my job to earn their trust. I had to ease my way into their lives, not push my way in. I earned their trust by being consistent, being real and respecting the relationship they had with their dad.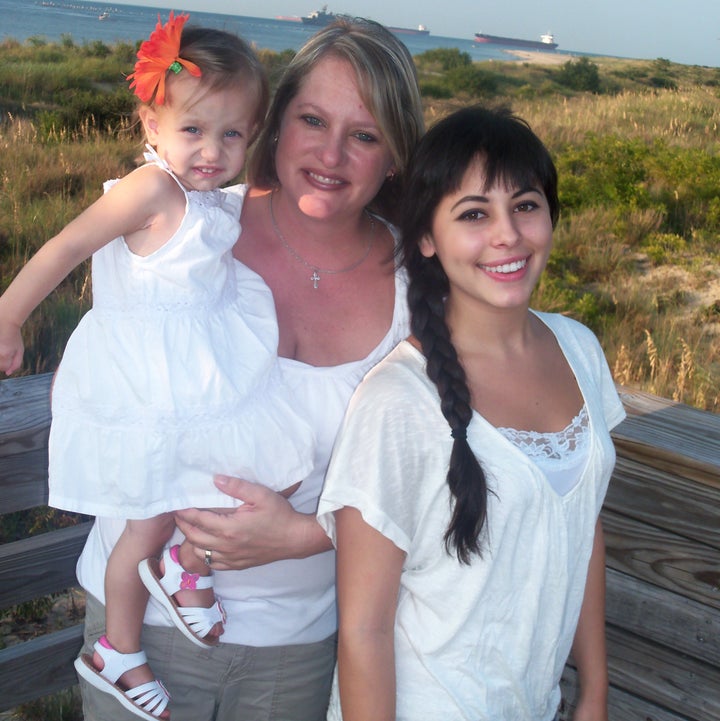 What's one specific problem you've faced time and time again in your family?
Like many stepparents, I was rejected quite a few times. On numerous occasions I was told that I was not their dad. Even though I clearly knew that I wasn't their dad, every time I heard it I felt the sting of rejection. I had to let the kids work through their feelings and still be kind. Although I made some mistakes, I tried to not let my feelings of rejection affect how I treated them.
What's the best thing about being part of a blended family?
When the kids accepted me as a parent figure in their lives, I realized the investment I made in them had paid off. It's interesting that my stepkids have taught me a great deal about how to relate to others. When I see our older kids show love to our younger kids, I feel blessed that our family has bonded.
What makes you proudest of your family?
After being in a blended family for thirteen years, I am proud that my stepkids and I have a rich relationship. Even though they are now grown and no longer live in our home, we talk often. I am proud that all three of them have strong convictions and think for themselves. When Nicole and I first married, I never imagined that I would appreciate having adult conversations with my stepkids as much as I do.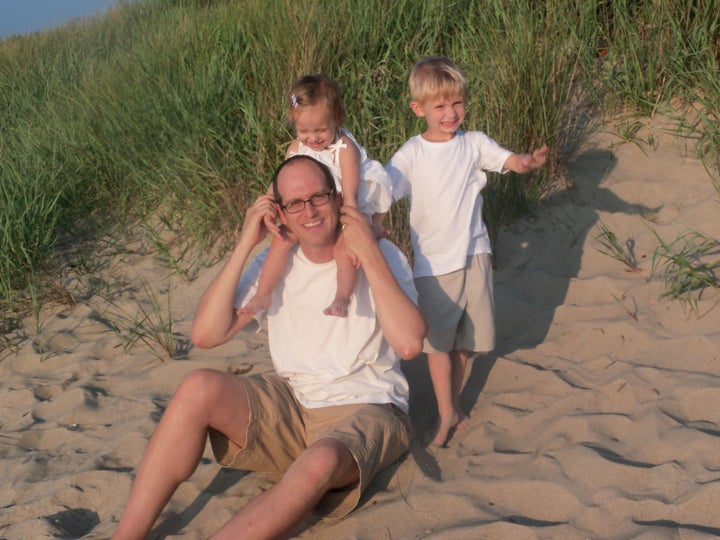 What advice do you have for other blended families who feel like a peaceful family dynamic is out of reach?
I have three tips. First, educate yourself. Through counseling and reading some good books, I learned what my role was in my stepkids' lives. I also learned about myself and that I had much more to learn.
Secondly, be supportive. My role was to be a supportive husband to my wife and to be an active listener when the kids needed me. I left the discipline up to my wife and I backed her up.
And lastly, be united. Nicole and I would talk things over privately before making decisions regarding discipline so when discipline was presented to the kids, she and I were already united. This sometimes annoyed my stepkids because they could not pit the parents against each other, but that was the point. The unity my wife and I share has brought security to them and boosted our relationship overall.
Do you want to be more mindful about eating healthy foods that'll keep your mind and body at their best? Sign up for our newsletter and join our Eat Well, Feel Great challenge to learn how to fuel your body in the healthiest way possible. We'll deliver tips, challenges and advice to your inbox every day.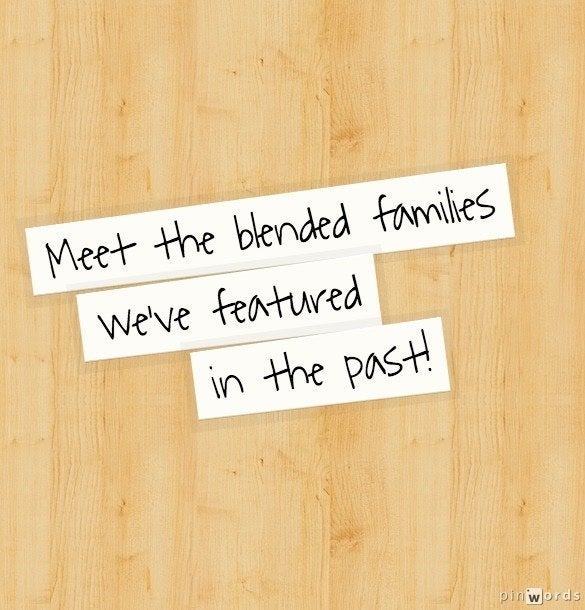 Blended Family Friday
Popular in the Community