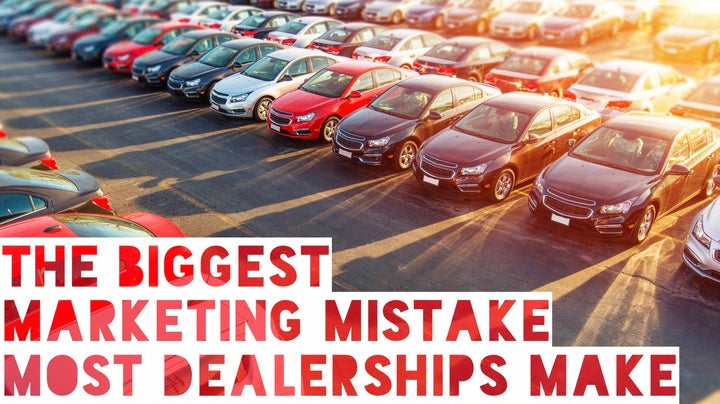 The state of the automotive industry has quickly evolved over the years. Unlike many slow-moving industries still struggling to play catch up, dealerships were relatively quick to embrace digital marketing. They saw an opportunity to put hard-earned marketing dollars to work beyond traditional advertisements such as radio, direct mail, & television — and they quickly jumped on the digital bandwagon.
Today, the most popular digital channels competing for dealership marketing dollars include organic search engine optimization, pay per click ads, social media, and display ads. There is a strong move towards video content and mobile optimization, and a solid e-commerce strategy has become a necessity for all dealerships. However, there has been one specific area of dealership digital marketing that has been neglected: online reputation management.
According to Google, 62% of car buyers check online review sites before ever walking into a dealership, and 95% of car buyers actually start their vehicle search online. Those are huge numbers and clearly show​ how crucial it is for a dealership to have a good online reputation.
How does this translate into dollars and cents?
Due to the high average sale price of a vehicle, every lost sale has a significant impact on business. A dealership with a seemingly good reputation overall stands to lose hundreds of thousands of dollars, if not millions of dollars​ in annual sales due to only a handful of negative reviews. These negative reviews automatically blemish the brand, image, and all other marketing spend — indirectly costing the dealership hundreds of thousands of dollars in ineffective ad spend & millions of dollars in​ lost sales every year.
Because of this problem, online reputation management is becoming more and more crucial to various industries —​ especially the automotive industry. One fast growing agency attempting to solve this problem specifically for dealerships is EverTrust Media. Founded in 201 5 by high-profile successful​ internet entrepreneur Khuram Dhanani, EverTrust Media has signed-up some of the largest automotive groups in the United States as clients.
According to Dhanani, "Many dealerships attempt to do reputation management internally with limited resources & outdated methods that aren't very effective. They don't realize how much money they are actually leaving on the table... it's a staggering amount of money. Even dealerships with an already decent reputation will see an incredibly high-ROI synergistic effect in terms of new leads & traffic, in addition to​ all other marketing getting​ an automatic lift."
The rapid traction that EverTrust Media has gained is largely explained by The Six Point Solution that they have pioneered. Dhanani explains that the vast majority of reputation management agencies use a single-minded approach to the issue and don't understand the specific needs of dealerships. EverTrust takes a dynamic approach with six highly-coordinated action points and works exclusively with automotive dealerships​.
How can you manage your dealership's reputation?
In today's digital world, dealership reputation is as crucial as ever. The biggest marketing mistake most dealerships make is not having an effective, proven and results-oriented online reputation management solution in place​. The public perception of a dealership can be seriously damaged with even a single negative search result. Solutions to this seemingly never-ending issue are challenging and require innovative solutions.
The most common dealership practice is to respond to negative reviews, however, that doesn't remove the negative review itself & has a limited benefit. In addition, potential customers typically look right past the generic dealer response and focus on the negative customer review itself. This problem only compounds over time as bad reviews slowly accrue.
In the past, a customer may have told a few friends about a bad experience. Today, with just a few clicks, the customer ends up telling thousands of people in one shot. The power is now truly in the hands of the consumer. And, no matter how good the customer service, a certain percentage of people will always walk away unhappy with their experience. As a result, negative reviews are truly unavoidable and cost brands hundreds of millions of dollars in lost sales, reputational damage, and ineffective ad spend every year.
Today, it is estimated that online reputation management is nearly a $5 billion industry and is one of the fastest growing markets in the United States. The reputation management industry continues to develop strategies and systems to solving the ongoing reputation management puzzle. As for dealerships, the automotive industry continues to evolve and embrace a new wave of solutions & technology. This is a fast-changing digital era… don't get left in the dust.
Calling all HuffPost superfans!
Sign up for membership to become a founding member and help shape HuffPost's next chapter