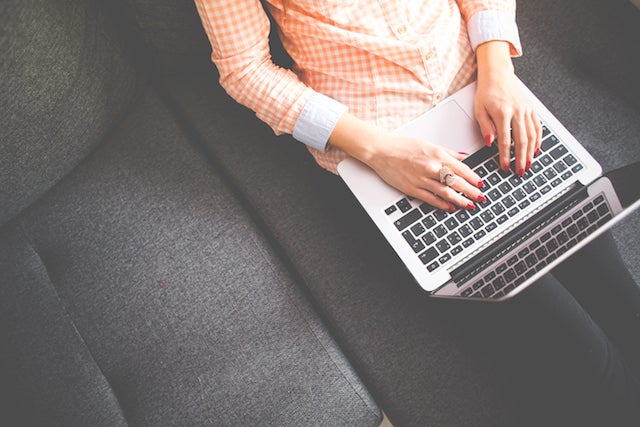 There's no shortage of advice how to write a resume. A recent Google search for "resume tips" pulled up 54,000,000 results.
You can, of course, begin by eliminating misspelled words and typos; avoid repetition; take out that outdated Objective Statement which focuses on what you're looking for, and replace it with a Summary Statement that demonstrates what you have to offer; highlight your achievements; make sure to include complete (and correct) contact information.
Over the last decade, I've probably written over 100 resumes myself.
However, there is one big mistake that many savvy professionals make without realizing. People don't include it in articles about resume writing as often, but it's one that will likely raise red flags with potential employers.
The good news is that it's easy to avoid.
The mistake is inconsistency.
The first time most recruiters and hiring managers meet you is by reading your resume or LinkedIn profile. Every day thousands of recruiters are searching LinkedIn trying to fill open positions. If a recruiter likes what she sees on your profile, she will most likely contact you to ask for a resume.
Alternately, if you send your resume in response to a job posting, and the recruiter finds it compelling, the next step is likely to be checking you out online. While this may be done by a recruiter or HR, it may also be done by the CEO.
Employers hope that reviewing both your resume and LinkedIn profile (and anything else they find online) will give them a more complete picture of who you are. They might find additional information about your experience or how you like to spend your free time.
What they are not hoping to find are inconsistencies. While your resume and LinkedIn profiles should not duplicate each other word-for-word, there should not be major differences, either. Names of employers, job titles, and dates of employment should be the same.
Unfortunately, this is not always the case.
Most people maintain a complete employment history on LinkedIn. If they start at ABC Company as an advertising coordinator, move to assistant account director, and get promoted to account director, the entire progression is generally documented on their LinkedIn profile.
Unfortunately, when it comes to writing their resume many people "clump" all the positions they've held at ABC Company under their current, and likely most prestigious role. This is a mistake for three reasons:
First, it can raise "red flags" with potential employers. They may wonder if this is an honest mistake or if you are trying to misrepresent your experience. For example, maybe you have been with ABC Company for 5 years but only an account director for 6 months. However, the way your tenure is presented on your resume makes it seem like you've been an account director for much longer.
Second, indicating that you've held only one position at ABC Company, even if it may be as an account director, shows lack of career advancement. That doesn't look good either.
Third, by "clumping" all your experience under one role, employers will not see how you've grown. They won't have the opportunity to see how you've taken on more responsibility, exceeded your goals, added additional skills, etc. They won't see your career story.
If you believe that a recruiter or hiring manager will be more impressed by 5 years as an account director instead of how you were promoted twice, you would be wrong.
The primary reason for having a complete employment record on your resume and LinkedIn profile is to avoid inconsistencies. When employers see 3 positions on your LinkedIn profile and 1 on your resume, they wonder what else they may find.
As the saying goes, you only get one chance to make a good first impression. You certainly don't want to start off on a bad note, and you don't want to hurt your chances by raising an employer's suspicions.
Ellevate Network is a global women's network: the essential resource for professional women who create, inspire and lead. Together, we #InvestInWomen.
Related
Popular in the Community