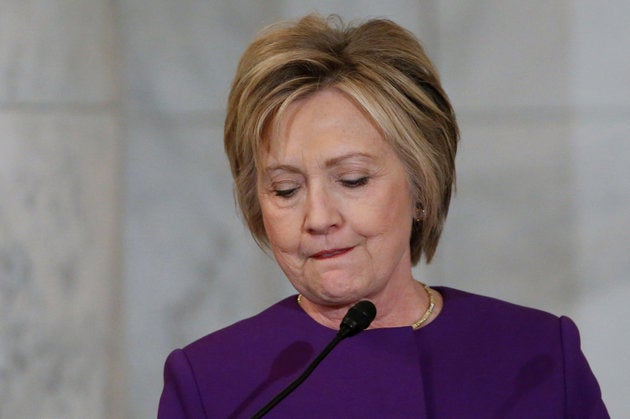 As the wildest political year in recent memory comes to an end, it's time for politicos across the spectrum to take stock of what worked and what didn't in our modern political era. What victories should be hailed and what mistakes should be avoided in the future? Whether you agree or disagree with any of these, everyone can acknowledge they played YUGE roles in an election year that will be talked about (and studied) for years to come.
Donald Trump and The Alt-Right — Even if you think he's just an "Orange Hitler," you have to admit Trump's unlikely campaign won by the rules as they were written and broke all the others. Plus he didn't do it alone — the "alt-right" showed up in droves, generating news content, posting on social media and going to the polls in key swing states. Trump is our next president, and for good or ill, you have to give his campaign credit for winning "so big."
Bernie Sanders and The Progressive Movement — As with many things Bernie Sanders has fought for during his career, he's often vindicated by hindsight. 2016 is no different, as Bernie and his movement of progressives and millennials may have lost the battle, but they'll eventually win the war. Sanders was the outsider the Democrats needed to beat Trump — and he likely would've — but like his fights in Congress, he faced too much big-money opposition. But hindsight is 20/20, and if Bernie can last, it's likely he — or his movement — will be back.
Vladmir Putin and The Russians — As more reports emerge that the Russians "hacked" the election with anti-Hillary headlines as well as simply hacking emails, we must again give credit where it's due even if the actions disgust us. Whether it was because of a "personal beef" with Hillary or avoiding war in Syria, Vladimir Putin now has a much more likely ally in the White House for the next four years — and the world will be very different because of it.
Alternative Media Outlets and Citizen Journalists — While much fuss has rightfully been made about "fake news" this election cycle, alternative media outlets played an enormous role as well. On the left, outlets like The Young Turks, The Intercept and Democracy Now! took the left to task, and on the right, Breitbart News, Infowars and James O'Keefe's Project Veritas made (and probably created) plenty of headlines. Couple this with more citizens shooting news events on their phones, and it's clear journalism in America has changed forever.
John Kasich, Jeb! Bush and The Republican Establishment — There were plenty of losers in the Republican party this year as well (16 to be exact!) but only a few kept chips on their shoulders after the primary and even planned on a Trump loss to revitalize their careers. When that didn't happen, it thankfully sealed the fate for such political monsters as The Bush Family and Ohio Governor John Kasich. Barring anything crazy sinking Trump's presidency (which is totally possible) don't plan on hearing from any of them again either.
REAL LIFE. REAL NEWS. REAL VOICES.
Help us tell more of the stories that matter from voices that too often remain unheard.
BEFORE YOU GO