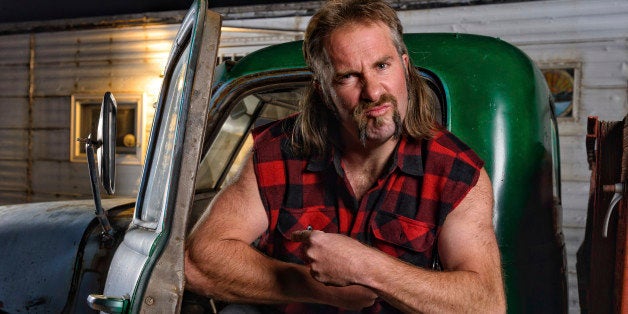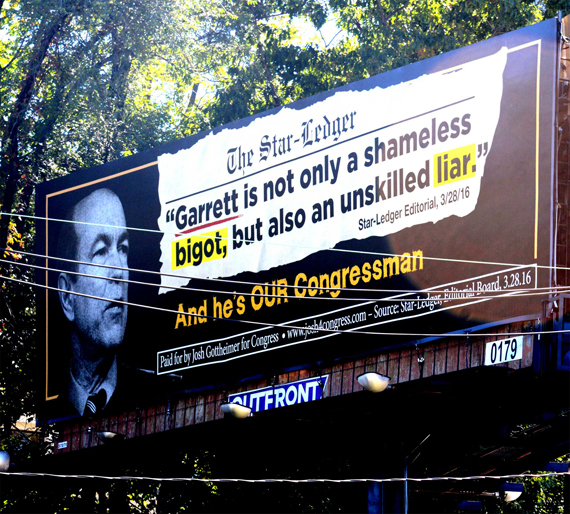 When New Jersey Congressman Scott Garrett (above) refused to pay dues to the National Republican Congressional Committee because, he said, it recruited and supported gay candidates, he made national headlines.
Garrett has also co-sponsored a House bill—titled the First Amendment Defense Act—that lets companies deny service to same-sex weddings due to religious objections.
This May, the seven-term incumbent voted against an amendment, to an appropriations bill, that would have protected LGBT employees of government contractors from discrimination, while he also voted to defend the Confederate flag.
Such actions have come back to haunt Garrett as he campaigns for an eighth term—in a district within shouting distance of New York City.
The Newark Star Ledger has called him a bigot. His big corporate supporters such as PSE&G, PNC Bank, and Goldman Sachs have withdrawn their support because of his anti-gay stance. Now, in the heat of this year's campaign, his Democratic challenger Josh Gottheimer, along with other opponents, are running ads like these: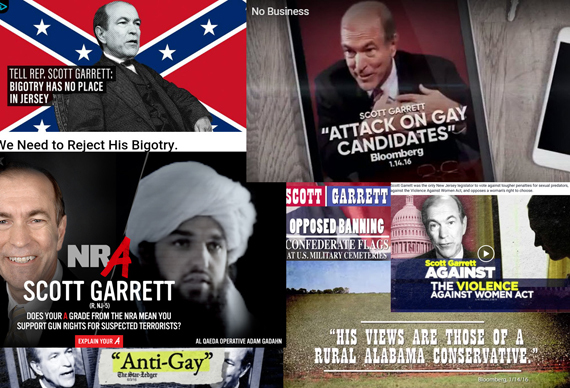 In a class by himself
Garrett's Tea Party-style views are often more extreme than those of most other Republicans:
Just as disturbing, this month Garrett
organized by an official for New Jersey Oath Keepers, an anti-government group that New Jersey's Office of Homeland Security and Preparedness
. That prompted New Jersey's Senate Majority leader, Loretta Weinberg, to
to conduct an investigation into whether Garrett's participation violated New Jersey law.

Sweet home Alabama
With such a track record, Garrett—a Bergen County native—seems an ideal fit for some redneck district in Alabama. So how did he manage to get elected seven times to a Congressional district that includes such racially and ethnically diverse suburbs of New York City as Fort Lee, Hackensack, Teaneck, and Paramus?
The answer shows how unrepresentative the U.S. House of Representatives can be—even in a district within shouting distance of New York City.
In the 2002 GOP primary that year, Scott Garrett won his party's nomination with just 45 percent of the vote because his four opponents split the other 55 percent. In suburban Bergen County, Garrett drew just 25 percent of the GOP vote. But rural Sussex and Warren Counties gave Garrett a whopping 72 percent of their vote, more than overcoming his massive Bergen County deficit.

Job security
As my chart of Garrett's performance in his last seven elections shows, that same formula has kept him in office for seven terms, through thick (the 2010 "Tea Party" midterms) and thin (the 2006 "Democratic wave" midterms). He has continued to draw 65 to 70 percent of the rural vote, even when his margins in suburban Bergen became razor thin (2012 and 2014). That structural advantage has so far discouraged the Democratic Party and its supporters from investing much money in his opponents.
Things changed, though, when Garrett's 5th Congressional District was redrawn in 2012, following the 2010 census. Bergen County's share of the total vote has increased from 64 percent to 70 percent, making it easier for a Democratic opponent to topple Garrett.
A poll taken in early October (commissioned by the Democratic Congressional Campaign Committee) showed Democrat Josh Gottheimer leading Scott Garrett 49 to 42 percent. While a poll conducted for a political party should be taken with a grain of salt, there seems little doubt that Scott Garrett is facing his strongest challenge ever. In mid-October a desperate Garrett began running ads falsely accusing Gottheimer of "assaulting" and "violating" a woman.
As nasty as this campaign may get by November 8, for the first time since 2002, weary Bergen County residents may soon be freed from having to tell disbelieving friends and relatives that they are represented by arguably the most right-wing, Tea Party-style representative in Congress.
REAL LIFE. REAL NEWS. REAL VOICES.
Help us tell more of the stories that matter from voices that too often remain unheard.