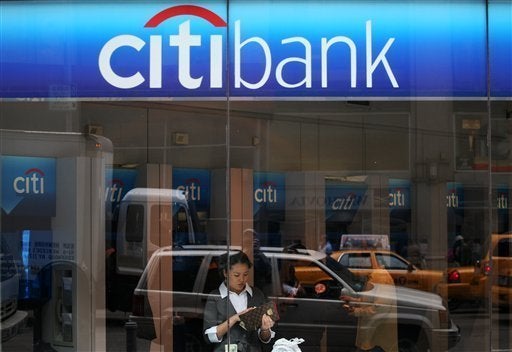 The real challenge we face is how to switch out of the hyper-financial mode of the last two decades. It is not to rescue zombie banks.
The economy, even our continental-sized economy, functions in billions, not in trillions. This needs to be said at a time when the financial perspective still dominates discussion of how to rescue our economy and leads many to say that billions are not going to help us. Actually, billions will do more than most seem to think.
Here some numbers -- and sources for those who want more.
The ASCE (American Society of Civil Engineers) estimated that the U.S. needs to invest an average of 300 US billion a year over the next 5 years. That is $1.6 trillion over a five-year period to bring the nation's infrastructure to good condition. Much of this money has already been allocated, but roughly a third would require new funding. This means $530 billion more spent over a five year period in order to bring our infrastructure to a good level.
This spending on infrastructure creates jobs. For example, one US government study concludes that for each $1 billion of federal spending on highway construction nationwide, 47,500 jobs are generated annually. Five million jobs could be created if we invested $1.6 trillion over five years in our infrastructure.
The Congressional Budget Office estimates that "infrastructure spending is twenty percent below what would be required to simply stay in place, let alone to begin to repair the damage of years of neglect and move forward." For instance, the EPA's entire budget under Bush in 2008 was $7.5 billion.
The US is, of course, an extreme case -- with a far less modern infrastructure than most Western European countries. And the preceding Bush years have made it even more so. Net investment in physical infrastructure has declined over time. The US spends 2.4% of GDP on infrastructure: 1.7 percent of GDP is for transportation and 0.7 percent is for water supply and sewerage. Within transportation, over half is for highways and 0.35 for mass transit (minus rail), and less than 0.05 percent of GDP is for each water transportation and rail (both passenger and freight).
According to ACSE most components of America's infrastructure are poor or mediocre, and all sectors except aviation have declined since 2001. For instance, by 2007, 26% of the nation's 599,893 bridges were rated structurally deficient or functionally obsolete.
Yet, even starting out with this disastrous situation, the basic needs for upgrading these diverse types of infrastructure are in the billions, not in the trillions. This is the real economy, not the world of hyperfinance.
Total federal spending on transportation needs is approximately $60 billion annually. But we will need an estimated $155.5 billion annually to improve the nation's surface transportation infrastructure conditions. Checking government budget requests, I have been able to account for $40 billion to highways and $9.5 billion to transit. I have been unable to verify fully but it looks like the other $10 billion goes, among other items, to bridges.
Here is a list of some massive projects for maintaining and for developing key infrastructures....and it is all in the billions. Seen this way, a billion still feels like real money.
Mass Transit: The Federal Transit Administration (of the Department of Transportation) estimates $14.8 billion is needed annually to maintain conditions, and $20.6 billion annually is needed to improve to good condition.

Roads and Bridges: U.S. DOT estimates that the maximum investment level required to eliminate the backlog for bridges and to implement all proposed highway improvements is $131.7 billion per year for the next 20 years. "It will cost $9.4 billion a year for 20 years to eliminate all bridge deficiencies"12 which amounts to $188 billion over 20 years.
Dams: "It is estimated that $10.1 billion is needed over the next 12 years to address all critical non-federal dams -- dams that pose a direct risk to human life should they fail."
Ports: "Simply by improving our port system to be as efficient as those in China or Singapore -- so that goods spend one day waiting in ports rather than two days -- we could increase our exports by over $10 billion a year and support almost 60,000 jobs. Improving transportation infrastructure elsewhere could have similarly large impacts on our export performance." (Another way of saying: we should do more making and make it exportable).
Inland Waterways: Of the 257 locks on the more than 12,000 miles of inland waterways operated by the U.S. Army Corps of Engineers, nearly 50% of the locks are functionally obsolete. By 2020, that number is expect to increase to 80%. The cost to replace the present system of locks would be more than $125 billion. Of the 257 locks in use in the United States, 30 were built in the 19th Century; another 92 locks are more than 60 years old: they are constructed with a 50 predicted lifespan. Barges are an ideal transport mechanism in terms of load, cost and carbon emissions but we are focused on highways ignoring the maintenance of waterway infrastructure.
Railroad Freight: For railroads to maintain their current share of freight in the US and to accommodate the anticipated increase in total freight carried. The railroads require between $175 billion and $195 billion in investments over the next 20 years. Much of this will be private, but about $30-50 billion will need public support.
Drinking Water: The Congressional Budget Office estimated the nation's needs for drinking water investments at between $10 billion and $20 billion over the next 20 years. To this we should add the $178 billion to $331 billion in anticipated pipe replacement costs over the same 20-year period.
Sewage/Waste: According to EPA estimates, the US needs to invest $390 billion over the next 20 years to replace existing waste treatment systems and build new ones to meet increasing demand. The EPA's 2004 Clean Watersheds Needs Survey calls for an estimated investment of $134.4 billion for wastewater treatment and collection systems, $54.8 billion for combined sewer outflows, and $9 billion for storm water management. If this is not done then we risk losing the gains that have been made in cleaning up the nation's rivers, lakes, and streams since the enactment of the Clean Water Act in 1972.
The real challenge is to definancialize our economies to a reasonable level.
We need banking and we need finance. But we do not need this kind of financial system. There are hundreds of so-called savings banks in the US that are ok and could be used by the government during this crisis to channel credit directly to firms and households, to support pension funds and help foreclosure-threatened households. These banks would be instructed to do what they know how to do -they would not be allowed to hoard it. This would also be a way of strengthening those small banks. In New York City, for instance, there is Apple Bank -- at this point far more attractive than Citibank for consumer banking accounts.
When we focus on material economic sectors we can revalue the importance of billions, and get out of the mirage of finance's trillions.
In fact the non-security discretionary spending of the US federal government for 2008 was $481 billion, and total discretionary spending of the US federal government for 2008 was $941.4 billion. (Discretionary excludes social security, debt service, and emergency expenditures, "ie, the wars in Iraq and Afghanistan.") Total federal spending is 2.8 trillion. That is less than the 3 trillion in troubled bank assets!

Calling all HuffPost superfans!
Sign up for membership to become a founding member and help shape HuffPost's next chapter