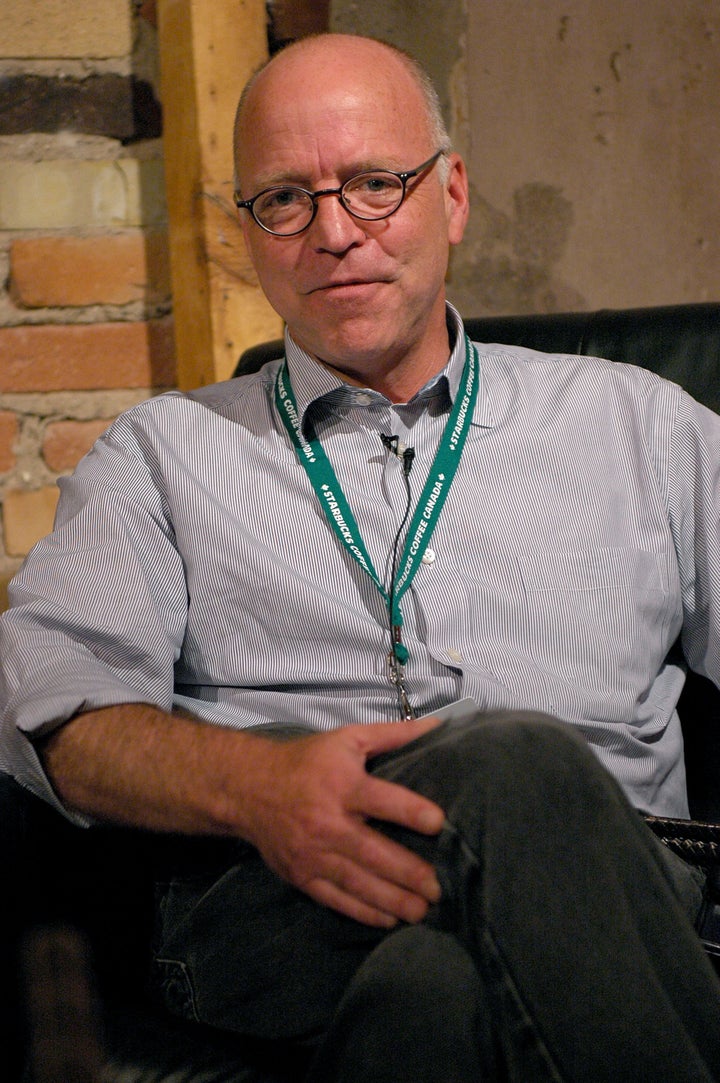 Bingham Ray's first words to me were "Don't fuck up."

This encouraging piece of advice was offered on my first day as his assistant at Sidney Kimmel Entertainment. It was said with a straight face and a short tone -- a real New Yorker -- but when I said, "Yeah, alright," and gave him my best smile, he broke out into hysterics and that was that.

I worked for Bingham from 2008-2010 and learned some of life's greatest lessons: Don't buy cheap coffee, always use a French press, and lie when someone asks you if you've seen Citizen Kane and you haven't.

When my indie film veteran boss found out that I hadn't seen one of the most important films in film history, he went into his office, shut the door, and came out 45 minutes later with a hand-written list. Herewith is the Bingham Ray Film 101 syllabus:

1930s:
Bringing Up Baby (1938)
It Happened One Night (1934)
Gone With the Wind (1939)

1940s:
Sullivan's Travels (1941)
Notorious (1946)
Red River (1948)

1950s:
Sunset Boulevard (1950)
A Place in the Sun (1951)
Sweet Smell of Success (1957)
Touch of Evil (restored version) (1958)

Over the course of the next year, I watched the films in order and talked to him about them. And he talked a lot. He told stories about Sundance and filmmaking and movie stars and power lunches. But there was nothing better than laughing with Bingham. Laughing at him was a different experience, and one that he aggressively discouraged. But laughing with him was the best part of knowing him and what he had to say about a movie was often funnier than the movie itself.

He introduced me to the best coffee I have ever had, Graffeo, and I would find half-pound bags of their dark blend, ground for a French press, on my desk after lunch. We fought over which liberal arts school was better, Middlebury (where I graduated) or Bard (where one of his children attended). When NY Mag did a list of "The Ten Most Ridiculous-Sounding Math Classes Currently Offered at Liberal-Arts Colleges," both Middlebury and Bard made the cut. He emailed me, "Bard was #9. What losers. I love the last line of the piece... 'This is why Asia is winning, by the way.'"

He split his time between L.A., where our offices were, and New York, where his family was. He missed them deeply when he was in L.A. and he would fly back and forth as often as he possibly could. I booked more travel for that man than I ever will for myself. But his face would light up when he spoke about them; any mention of his wife or his three children or their Labrador would make his eyes sparkle and he would launch into a story, any story, so that they seemed closer.

He had his L.A. spots and he was loyal to them. Duke's on Sunset Boulevard for breakfast, Orso (before it closed) for lunch, dinner at Monsieur Marcel's at the Farmer's Market. On weekends, his favorite "greasy spoon" (his words, not mine) was the Village Coffee Shop on Beachwood Drive.

The time came when I was ready to leave Sidney Kimmel Entertainment and frankly, I was scared to give him my two weeks' notice (he was short-tempered, he was sarcastic, he was Bingham). I walked in and told him I was going to work for the West Coast editor at Vanity Fair. I held my breath. But the moment I said it, his face broke into a huge smile, the Bingham smile, and he said he was proud of me.

I sent him an issue of Vanity Fair every single month I worked there and received emails from him often. When Turner Classic Films put on their first ever Classic Film Festival, I asked him which films were a priority for me to see. He responded: "I won't ask which ones you've seen or not, or judge you harshly for not having every line of dialogue from Citizen Kane committed to memory. It's the new me!
Must sees: All About Eve, Citizen Kane, Reds, Network, A Place In The Sun, Manhattan."

Graffeo is now closed in Los Angeles, and so is the Village Coffee Shop on Beachwood Drive. A world of watching film without Bingham Ray one email away feels very cruel. But I will take with me what he showed me on day one: when someone fucks with you, always, always, always laugh.
Popular in the Community