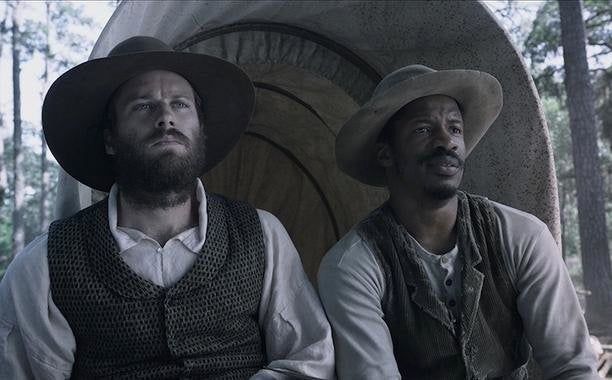 The Sundance Film Festival just provided an early remedy for the lack of diversity next year's Oscar race could inevitably face. After four days of rave reviews for the pale casts in "Manchester by the Sea" and other movies, "The Birth of a Nation" earned three standing ovations at Monday's premiere -- one before it even started, one that lasted throughout almost the entire end credits and another when director/writer/star Nate Parker took the stage immediately afterward.
It's too early to discuss 2017's Oscars, of course. But Sundance almost always gives us at least one or two films that carry their critical plaudits all the way to the following year's awards (see: "Brooklyn," "Boyhood"). Monday's crowd declared "Birth" an instant antidote to the ongoing #OscarsSoWhite controversy. That premonition seemed doubly likely when distributors quickly huddled in the theater lobby to begin bidding for rights to the film, resulting in Fox Searchlight's record-setting $17.5 million acquisition. (The studio has a history of shelling out for splashy Sundance titles, buying "Brooklyn" for $9 million last year and "Little Miss Sunshine" for $10.5 million in 2006.)
But more important than awards odds is the story told in "The Birth of a Nation" -- and, specifically, the way it's told. Parker, who played Gugu Mbatha-Raw's love interest in "Beyond the Lights," spent seven years making the film a reality, and in 2013 -- after being told it was too controversial, too violent and too, well, black -- he vowed not to act again until "Birth" was complete. The result is one of the most powerful slavery stories committed to film.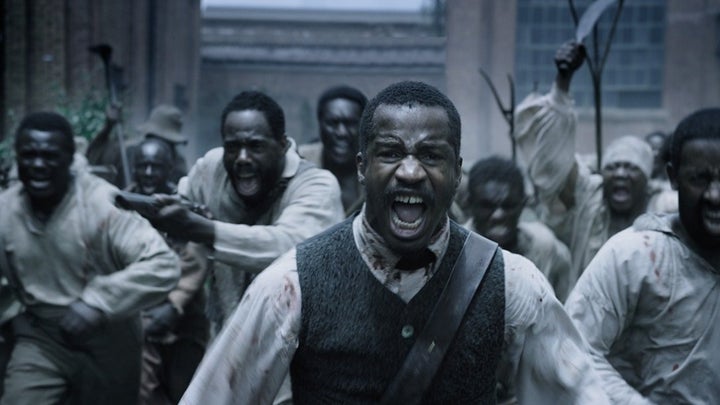 During the Q&A after the premiere, where the massive cast and crew took up the entirety of the stage, Parker said there's a resistance to seeing slave stories because we "sanitize" history. He made "Birth" with the "hope of creating change agents" regarding Hollywood's willingness to tell African-American stories. In keeping, every actor worked for scale, meaning they took home the union's minimal daily pay rate instead of full-blown salaries. That move is a staple of the independent-film world, particularly when it comes to passion projects.
"The Birth of a Nation," which shares an ironic title with D.W. Griffith's infamously racist 1915 Civil War epic, will inevitably draw comparisons to 2012's "12 Years a Slave." But "Birth" does some things that most films of this genre do not. In chronicling the true story of Nat Turner, the cotton-picking Virginia preacher who led a violent slave uprising in 1831, Parker makes the white owners somewhat sympathetic. Usually such figures are depicted as caricatures of villainy, and understandably so. (Think Michael Fassbender and Sarah Paulson in "12 Years a Slave," for example.) Here, Armie Hammer plays Nat's childhood friend turned alcoholic master who at times forgets his despotic ways and pals around, perhaps even regretting Nat's condition. That was a concerted choice for Parker, who said slave owners were part of the systematized evil encouraged before the 13th Amendment was enacted.
Secondly, "Birth" makes a refreshing statement about religion's role in slavery. Owners citing scripture as justification for their brutality becomes the impetus for Nat's two-day rebellion. While studying the Bible, he comes to a conclusion: "For every verse they use to support our bondage, there's another one demanding our freedom." That sentiment inspires the uprising, creating a profound statement about the ills of abusing religion in the name of wrongdoing. (Some things haven't changed.)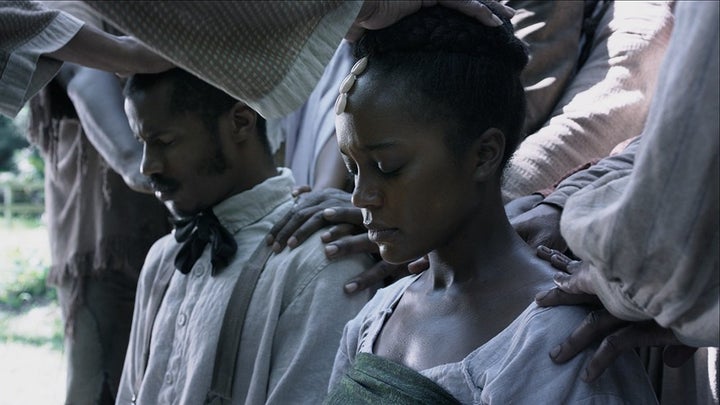 "Birth" is moving and tough to watch, as Parker rightfully refuses to shy away from violence. By the end, it's a weepy galvanizer. But it is not a perfect movie, despite the typically extreme reactions that flooded Twitter after Monday's premiere. (There's something in the air at film festivals that prompts hyperbolic reception on social media, only to be tempered with a little distance. I'm guilty of it, too.) The movie casts a wide net with its characters, bringing few into focus, beyond Nat. Arcs are introduced at the start of the film that don't bear much emotional fruit by the time the rebellion occupies its third act.
In many ways, those flaws don't matter much. The tug-of-war between good and evil is told with an ethereal tribalism. Parker has accomplished what he set out to do seven years ago, to jostling effect. In the movie's most powerful scene, the sounds of Nina Simone's "Strange Fruit" brought the Sundance audience to tears as Elliot Davis' camera panned across series of black men hanging from trees. Despite the eras that have transpired since, it's a moment that reminds us of our complicity in the injustices that have long ruled society. Told with heartbreaking honesty, the movie offers such passionate filmmaking that minor character issues and the clumsy aesthetics of Nat's vision sequences are easily forgiven. I'd also be remiss not to mention the supporting work of Aja Naomi King, Penelope Ann Miller, Aunjanue Ellis and an unrecognizable Gabrielle Union, among others.
"The Birth of a Nation" is Sundance's buzziest film so far, as evidenced by its hefty distribution deal. The festival tends to front-load its lineup, which means the next few day's offerings aren't likely to top this movie's kudos. It's our turn to blaze a trail toward theatrical attention that lives up to the early hype. The movie deserves it. For now, "Birth" doesn't need Oscars -- it needs us.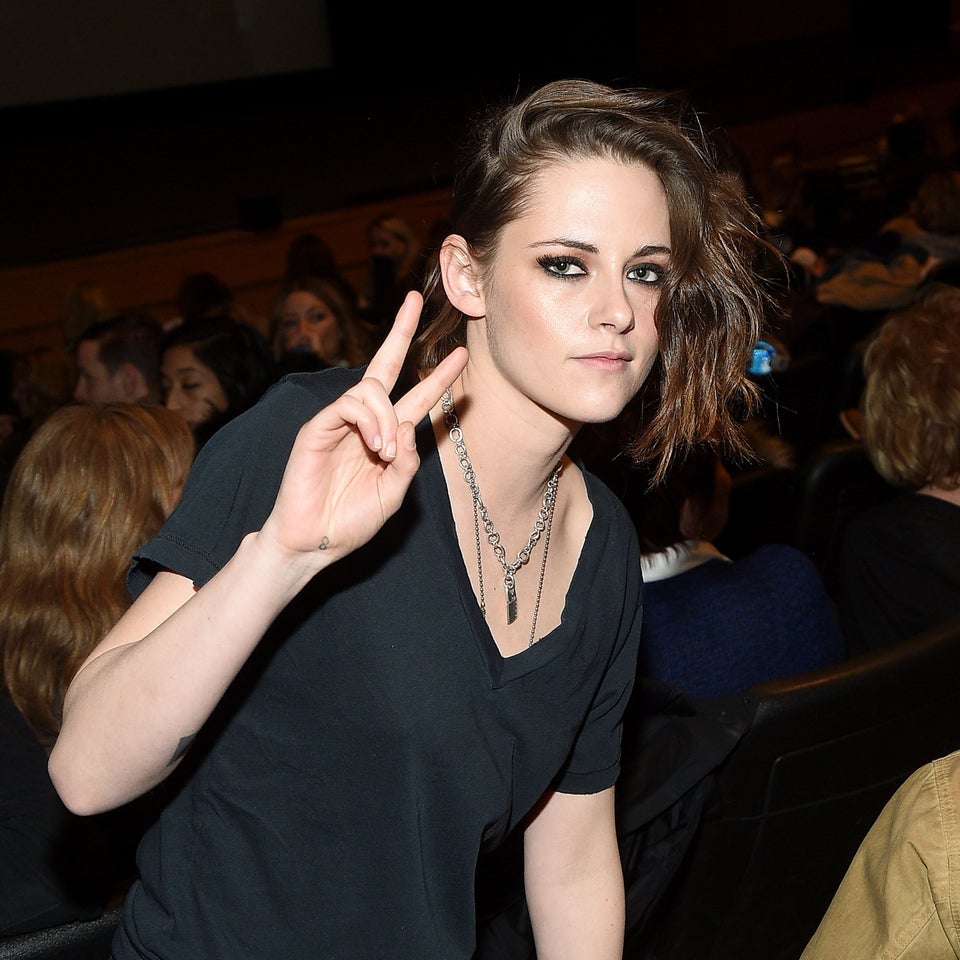 Stars At Sundance 2016
Popular in the Community