Joe Gold, the owner and developer of Gold's Gym had visions way back in the 60's of having his own gym and in 1965 he built his dream gym, which became the Mecca Of Bodybuilding, we know it and we know it as Gold's Gym. 1006 Pacific Street, Venice, CA.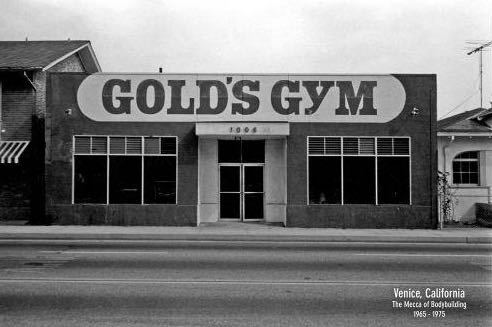 In 1973 the gym was sold. Joe was a merchant marine and wanted to go back out to sea. At that time he not only sold the gym but the rights to his name as well. Sometimes we do things in life without realizing the big picture. In this case, once the name is sold, you can't get it back.
Well as we know, Gold's began to grow and within a couple of years it was becoming the gym to train in. Gold's was in all the magazines and sponsoring bodybuilding shows. The gym's popularity was huge and moving up the ranks fast. Joe Weider owner of Muscle & Fitness Magazine shot a lot of photos there for his magazine which increased the popularity a lot!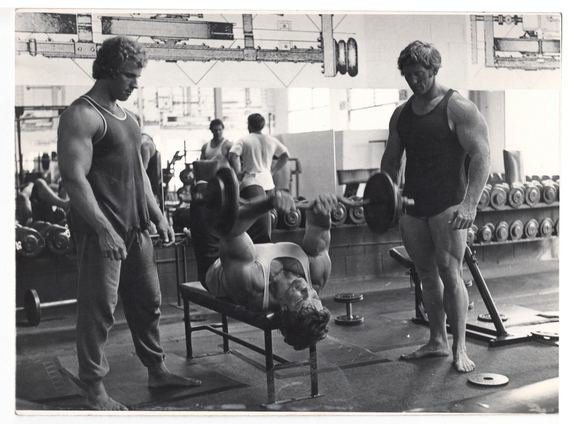 Then the owners sold it again and those owners sold it again and it was moved to 2nd street in Santa Monica. The building it was in was owned by actor Robert Blake. They only stayed in that location a few years and then moved to Hampton Street in Venice where it is now.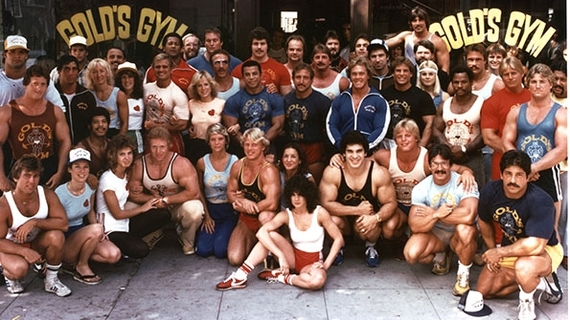 Today's Gold's Venice on Hampton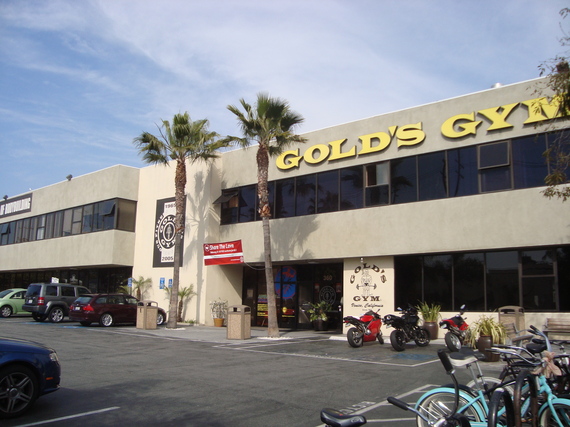 Joe Gold returned from sea in 1976 and saw the popularity of his former gym and wanted back into the business. Here's where the problem came in. He sold his name so therefore legally was not able to open another gym with the name Gold in it. This frustrated him because it's his name! I think any of us would feel that way, but legally there were no rights. So, he decided to open a bigger and better gym and call it World Gym - Owner Joe Gold. This actually sufficed and the gym opened up on Main Street in Santa Monica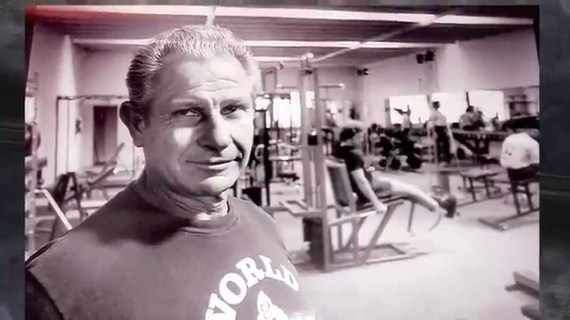 Almost immediately all the die-hard bodybuilders came running back to support Joe and joined his club. Arnold, Franco, Waller, Zabo,Giuliani, Zane, Platz, etc. You name it, they were there. The support was unbelievable.
Everyone liked Joe and they were thrilled to be back in one of his gyms. Now many of you don't know but Joe made ALL his equipment by hand, including even the dumbbells. This was what made his gym so unique. Everything was well thought out with angles and pulleys that made the greatest bodies in the world.
He still had the same rules, and that was if you drop the weights you're kicked out and absolutely no music in the gym. He just thought it was distracting.
I was fortunate to have an apartment right across the street on one side and on the other side I had the ocean. This was the way to live. I could walk over and train and then walk to the beach to get some sun. Everything was within three blocks. Boy, those were the days.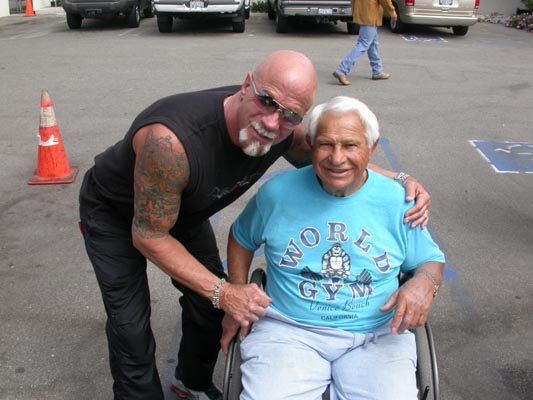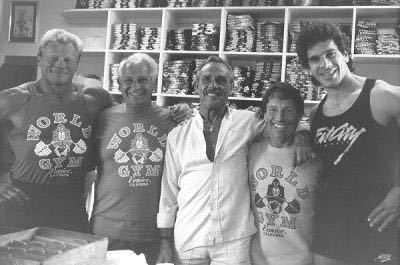 After a few years, I bought a house in Sherman Oaks, which is considered the valley and about 17 miles from the beach. I drove to the gym everyday back and forth to train because that was home to me. But, one day Joe told me that he was building another world gym out by me so I wouldn't have to drive as far.
This is the World Gym that not too many people know of. It was built in Panorama City and was twice the size of his other gym. The weights and machines were all custom built by Joe as well, and the workouts there were some of the best. Joe didn't believe in having heat or A/C in any of his gyms mainly because they were at the beach and it wasn't needed but in the valley it was different. 112 in the summer was normal and 30 at night in the winter wasn't unusual but still no heat and AC.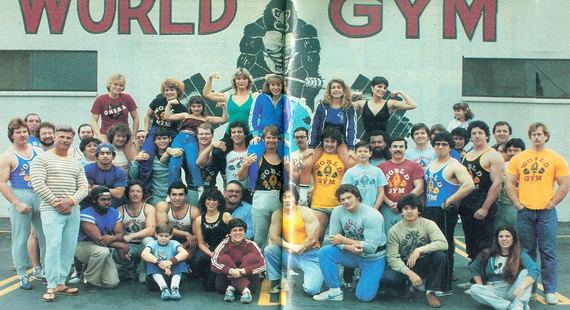 Never the less we all trained through it and had magnificent workouts. Some of the better bodybuilders there were Dave Johns, Mike Sable, and Rufus Howard at the time.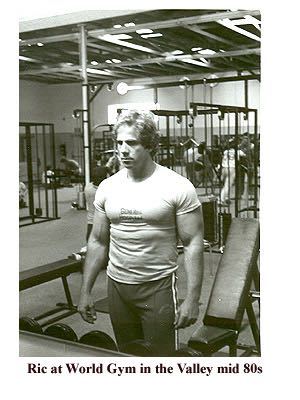 Joe held onto this gym for a few years but quickly tired of the drive back and forth from the beach to the Valley.
Joe then sold the gym to bodybuilder Steve Davis. All of us still trained there and new members would come from time to time but the gym was off the main path and hard to find. It wasn't drawing the people like we did at the beach and the Valley crowd was much different. I never trained at night there but was told it became a pretty rough crowd of gang bangers.
Steve held on to the gym for a few years and tried to make a go of it, but then decided to sell it and sold it cheap for $25,000. Had I known at the time, I would have bought it up but it happened so fast no one knew it.
A couple of men from Sunland bought and one day we arrived and the gates were chained up. This is a similar story for many gyms across the world when they lose money. These people moved the gym to Sunland, which was quite a distance from where it was so none of the members went along.
From what I'm told the gym went out of business and no one knows whatever happened to the equipment. To me, this is very sad because as I said, it was hand made equipment by Joe Gold himself and has a certain value to it if nothing else than for historical reasons.
Joe moved the gym in Santa Monica over to Venice in another huge building that he made by hand and it was tri-level. It was a very unusual shape but lacked the charisma of his other gyms. Arnold gave a hand in some of the financing and it stayed there for a few years. Then Joe moved it again to an old Sizzler Steak House in Marina Del Rey. I don't think it drew the membership to keep it going by then. It had been moved too many times and people lost track of it. Joe passed away in 2004, the gym closed down and then the members all moved back to Gold's gym to train again. It's like everything went full circle.
World Gym Franchise is owned today by the Cammilleri family and re-growing fast.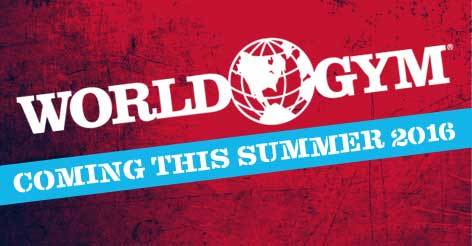 Gold's Gym today has the same face but is a modern house inside.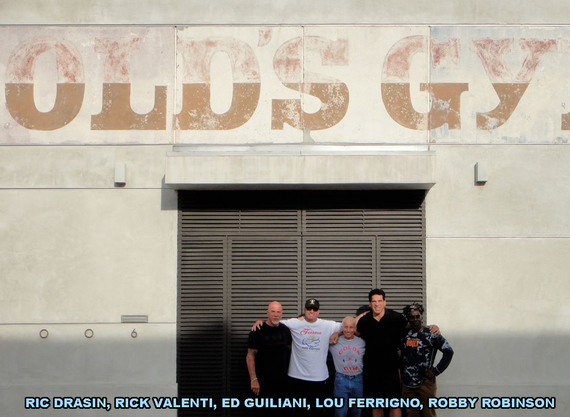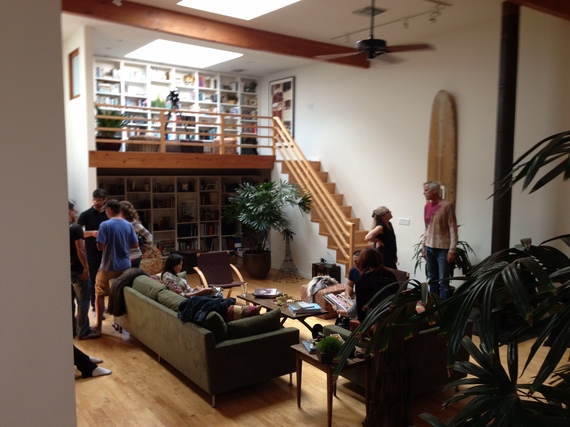 But the memories remain and some of the guys are still around to talk about it. Let's hope it never fades.
Popular in the Community