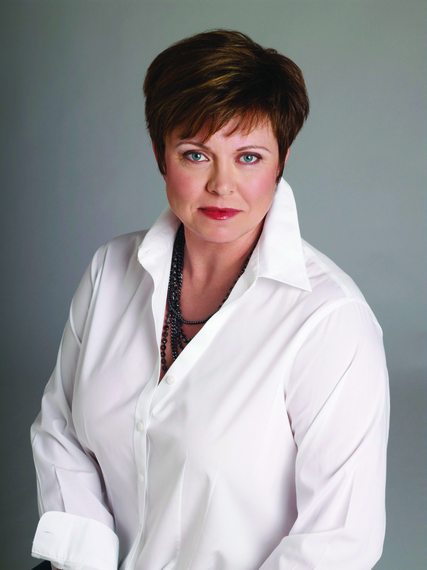 Tami Hoag is an internationally bestselling author of more than thirty books. Over forty million copies are in print in thirty languages. She is known for crafting intricate and intense psychological thrillers probing the darkest corners of her characters' minds.
The Bitter Season brings back Minneapolis detectives Nikki Liska and Sam Kovac in this five-book series. Nikki, injured in an earlier crime, is now working in the cold-case unit, trying to solve a case from twenty-five years earlier. A decorated sex-crimes detective was shot dead from a distance and there seems little hope of finding the killer who got away so many years ago.
Sam Kovac, Nikki's former partner, is adjusting to her having left homicide to work cold cases. He and his new partner are trying to solve the case of a brutal double homicide having no apparent connection to Nikki's case. As the plot advances, new facts emerge about each case, and it becomes clear that very little was as it first seemed.
Nikki Liska is a fascinating character. She's hard-boiled, yet compassionate. She must deal aggressively with suspects, witnesses, and occasionally, with other detectives. How did you conceive her?
Both Sam Kovac and Nikki Liska first appeared in Ashes to Ashes, and were spur-of-the-moment creations. I wrote a scene were the heroine of the book was a victims' advocate who brought in a girl who'd witnessed a crime. She had to be interviewed and Sam Kovac's character just popped into my mind. Kovac had to leave the room with the advocate and couldn't leave the witness alone, so he opens the door and there's Liska. She sprang fully-formed from my thoughts.
I really liked her the moment she popped up. She's a feisty little thing. And, I love Kovac's nickname for her, Tinkerbell on Steroids. (Laughter). I wanted to know more about her, so she developed over time in a very organic way.
Did you interview women homicide detectives when you created her, or at any time afterwards?
I have interviewed female homicide detectives. At the time I created Nikki, there weren't very many women working homicide. I wrote Ashes to Ashes in the early 90s, and you would have thought there would be more, but that wasn't the case. I've spoken to women homicide detectives to get their take on what it was like coming up when there weren't many women on the job. I got to understand the things they had to cope with and how they learned to circumvent the 'old boys' system.'
The Bitter Season contains deep insights into the lasting effects of child abuse, foster care, and other childhood issues. How did you learn so much about them?
I did a ton of research. I've known some people in similar circumstances to those described in the book, but I can't talk about them because I'll give away the plot (Laughter). When you look at the random nature of some situations, you're struck by how one little circumstance could have resulted in an entirely different outcome.
The Bitter Season and many of your other novels are considered psychological thrillers. Tell us how you define this genre and what makes it work for so many readers.
For me, the psychology of the characters is everything. If I'm reading a book where people are doing things and I don't understand why they're doing them, I don't like it. I want to know what makes people tick. I want to know what factors brought them to that place in their lives where they must make a choice--either a good or bad one. I think the appeal of this kind of book is people want to try to understand motivation. It's amazing how many people are fascinated by serial killers. People want to understand how in the world that person came to be a serial killer.
The Bitter Season is both plot-driven and character-driven. Will you talk about plot and character in your writing?
I'm a real seat-of-the-pants writer. I don't give a lot of thought to the plot's layout. I don't outline. I write from the characters' perspectives. I put them in a situation, let them go, and see where they take me. A plot emerges, but I don't map it out ahead of time. The plot is driven by the characters. Luckily, they seem to knit together a good story.
You once said "I may have been born at the wrong time. When I was younger, there was no forensic psychiatry. I now think I might have ended up with the FBI." What do you find so compelling about forensic psychiatry and the FBI?
The forensic aspect of crime solving is so interesting to me. Trying to figure out the motivation of a serial killer and tease out the killer's profile is fascinating. And doing that helps me create characters who will satisfy readers' curiosity to understand as much as possible about these people.
What has surprised you about the writing life?
Everyone has a notion, a fantasy, before beginning a writing career. One fantasy is there's a creative muse of some kind, and you write when the mood strikes or when inspiration comes. Of course, a working writer's reality is so very different from that conception. You must have your butt in a chair and get the job done. That was something of a revelation to me when I started out. The other surprise about a writing career is writing is an art, but publishing is a business. The two things rarely go together. That's the real slap of reality, and probably was the biggest surprise for me.
What if anything keeps you awake at night?
Work keeps me awake at night. When I'm working on a novel, I'm often up until three in the morning. After that, nothing keeps me awake because I take a pill and fall ssleep. (Laughter). I ruined my ability to have natural sleep many years ago. A doctor once told me, 'Your brain decided that sleep is a waste of time.'
What's the most important lesson you've learned about writing?
The most important lesson I've learned is to stay true to what you do. Writing is such an individual thing and it's all about how you approach your craft. Some writers try to follow trends or the marketplace. They tailor what they write to fit in with what's hot or trending. I've never wanted to do that. My feeling is, 'This is what I do.' If it happens to be popular, that's fabulous. But I need to be true to myself and love what I do. I'm not going to write something I don't feel strongly about just because it's popular.
What's coming next from Tami Hoag?
I literally don't know. I finished The Bitter Season two months ago. Now there's the editing and other steps the publisher must take.
I'm tossing around several ideas. I usually enjoy a couple of months of free time between books before I get going on the next one. I need time to cleanse my palate.
Congratulations on writing The Bitter Season, an intricate, psychological thriller exploring profound themes about parents, children, the present, and the past. The novel keeps its twisting, suspenseful pace going to the very last page.
Mark Rubinstein's latest novel is The Lovers' Tango
Related
Popular in the Community