For Holly Madison, life in the Playboy mansion as Hugh Hefner's main girlfriend often seemed, on the outside, like an endless party. But, as Madison wrote in her wildly revealing memoir earlier this year, her reality inside those walls was much darker, filled with Quaaludes, manipulation and sex. It was so dismal, Madison said, she even contemplated suicide. (Hefner has responded to her claims by saying that his ex-girlfriend has "chosen to rewrite history.")
On "Oprah: Where Are They Now?", Madison opens up about her experiences, including the downfall of her relationship with Hefner. In discussing their break-up, Madison says that the beginning of the end came when Hefner's two other girlfriends, Kendra Wilkinson and Bridget Marquardt, chose to move on from the relationship and leave the mansion. That decision, Madison says, opened her eyes.
"I just had enough. I had realized all the delusions I'd been under and that this was no longer the life for me," she says.
Madison decided it was time for her to leave as well ― and that's when she says things came to a head.
"The whole thing kind of came to a bizarre peak when I went into Hef's room to pack up the remainder of my things," Madison recalls. "I found on my side of the bed a folder that he left out."
Inside that folder was a copy of the Playboy mogul's will.
"In his will, he left me $3 million," Madison says. "It was very clear to me that he left that out for me to see because he was hoping it would change my mind and get me to stay."
Instead, the gesture seemed to have the opposite effect.
"It just kind of disgusted me more than anything," Madison says. "All he can do is say, 'Oh, here, I'm going to throw you some money to get you to stay.' It just... grossed me out."
Madison reveals more about her time in the Playboy mansion on Saturday's episode of "Oprah: Where Are They Now?", airing at 10 p.m. ET on OWN.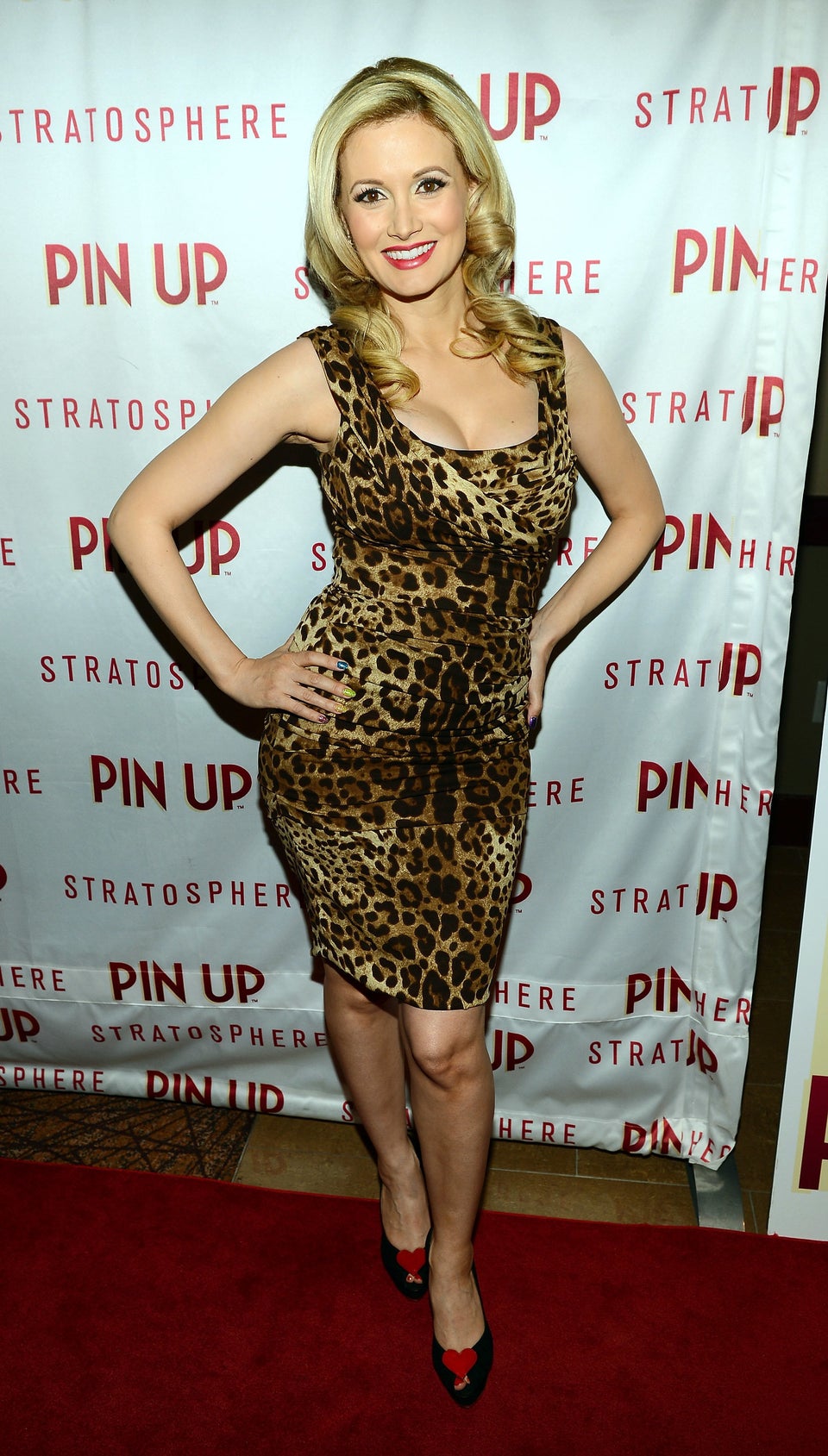 Holly Madison's Style After "The Girls Next Door"
Popular in the Community