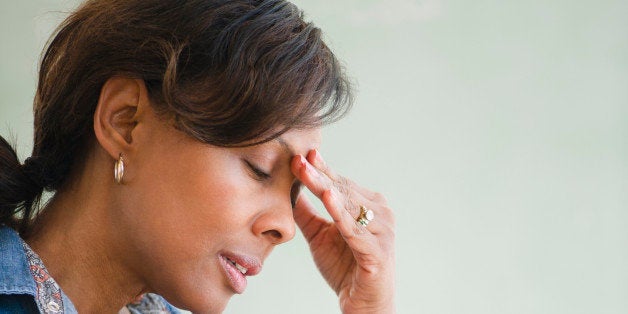 One of the scariest things for a parent can be navigating the education system for their children. It doesn't matter if you are a college graduate or high school drop out, the anxiety can be palpable for any parent or guardian. This series on advocacy is built to support those trying to make sense of the jungle that is getting the best education possible for your babies because, let's be honest, they will ALWAYS be your baby.
The current state of black advocacy in school has been good for a few but when I sat with a group of parents a while back they described their experiences as being frustrating and adversarial. Parents continually used terms like distrustful and angry. They highlighted cultural differences and a general bewilderment when it came to having ongoing conversations with teachers and administrators.
I want to help change that. I know that feeling from my own experience navigating the public school system as a student Over the years, I've served as a social worker in schools, a youth worker in schools, and as a support for teachers and administrators -- guess where? -- in schools. Below are some of the best practices that I have utilized to help a bunch of parents better support their children. This is the first entry in a series to support black advocacy. There will be articles to support teachers/administrators and students. Hopefully this is helpful.
You're the expert on your child. Here's the first thing you have to believe and trust, you are an expert on your child. You've raised her, changed her and it is written in your DNA that you must have an incomprehensible love for her. This doesn't change with your income or education level. This alone qualifies you to be the quarterback of your child's education support team. You may not know everything about how your child(ren)'s school runs or know all of their homework and that's ok. These insecurities tend to really impact families when they try to advocate for their children. My own mother dealt with this as someone that didn't graduate high school or go to college. It's not something that we talk about in the Black community but I see it far too often. You are more than enough.
Build your child's educational support dream team. The team you surround yourself with is an important one. Don't underestimate the village. It still takes one to raise a child, especially a Black child in today's climate. The team you build makes up for the information you may lack and allows you to add valuable knowledge about your child that no one else has. Here is an example of what that team can look like. I'd suggest a strong relationship with at least one administrator and one teacher. This could be your child's teacher and his principal, or any other variation. In these cases, you have to be assertive. When you approach this person in the spirit of partnership, you tend to get good results. There are instances where this may not be the case and you have to move on to a new option. These folks understand how the school operates and can help you navigate the system to get what you need for your child. They can also keep you abreast to what is going on at your child's school. You would be surprised how much you alleviate stress by having a partnership inside of the system. As someone that has worked closely with teachers and administrators, they tend to be pretty motivated to gain a true partnership with a parent that they know will work with them.
The next folks you want to add to this team is people that your child(ren) trusts. Aim for at least three of these folks. These folks are the basketball coaches, youth pastors, a favorite aunt or someone else your child may look up to. You know, that person that can say the exact same thing you are saying but your child will actually listen to that person. These people can motivate and encourage your child during those times when you just cannot. This is especially true for folks that are parenting teenagers and the volcanic nature of those emotions. Trust me.
Maximize that team. You want to take full advantage of your team. As a social worker, I would sit with the entire team and we would start by setting goals led by the student and parents. As a parent, you need to feel empowered. After goal setting, we would pull out a calendar of the year. First, we'd plot out benchmarks and then all major activities. Everyone got a copy of the calendar. The team would give their strategies for achieving the goals. They would also make their personal commitments to the process. Each week or two, the parents would quickly update the full group via an email group. If anything happened with the student of note, it was communicated. The entire team is able to operate as a cohesive unit and it saved the teacher time and resources. In this structure, everyone worked smarter not harder. We saw significant gains in the majority of students where we took this approach.
When it comes to your child, there are no such things as stupid questions or too many questions. Ask questions. Ask questions. Ummm then ask more questions. You're the advocate. I can remember seeing parents be timid because they didn't want to be a nuisance or come off as dumb. Leave those insecurities at home. You have to communicate your needs and much of the time the only way to do that is to ask a bunch of questions to truly understand what you and your child needs. Schools can be a very complicated system to navigate. Understand that you have a right to get the best information to ensure that you get the best education possible for the people you love. That education can be the difference maker in your child's life. Approach it as such.
Bring in help when you need it. Listen, there times when parents do not have the best experiences with schools for a variety of reasons. I am personally a firm believer of building strong relationships and working together as a team but if this isn't possible then there are resources. First, I would rally my team and request a meeting with the school. There is just something about concerted support being at the table. It can jump start a school to be more responsive. Since parents' rights and such can differ from state to state, I'd suggest doing a search for your local parent advocacy groups. There are documents such as the Parents Bill of Rights for Public Schools to give you general information and a good starting place.
If you are in California feel free to email me at Charles@EnergyConvertors.org or tweet me @ccoleiii with the hashtag #BlackAdvocacy. I'll be here advocating for our people until the wheels fall off.
Popular in the Community