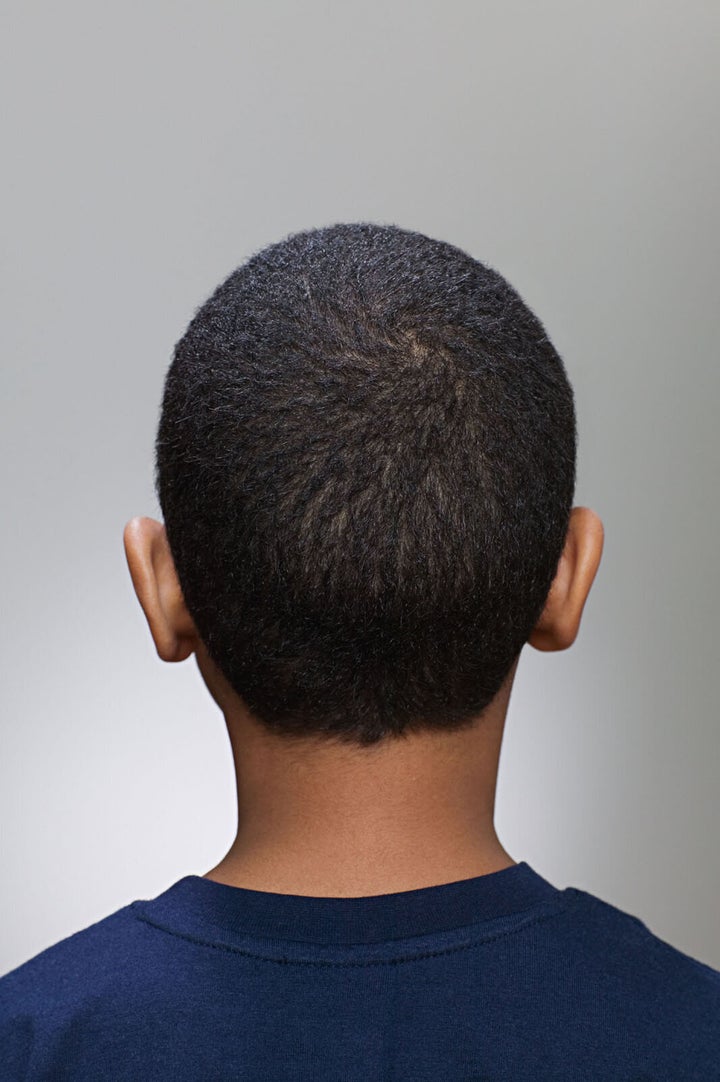 In May 2005 Tamika Huston, a 24-year-old waitress from Spartanburg, S.C., went missing. Her family and friends frantically scoured the neighborhood where she had last been seen, handing out posters and leaflets and pleading with local media for coverage.
Around the same time, Natalee Hollaway, an 18-year-old celebrating her high school graduation, disappeared in Aruba.
Like Huston, Hollaway was young, attractive and from a loving family. But that's where the similarities ended. Holloway was white with blond hair and blue eyes. Huston was a black woman with caramel-colored skin. Holloway's case became a media sensation with reporters tracking its every development. But Huston's pictures were never splashed across the front pages of any national newspaper or shown on a major television news network.
Very few people of any race who go missing get the kind of attention that Holloway received. But when they do, they tend to be young white women and rarely a person of color.
"When Tamika went missing, I witnessed how her family struggled to get media attention, and I knew I had to do something to change that," said Derrica Wilson of Washington, D.C. Soon after Huston's disappearance, Wilson laid the groundwork for the Black and Missing Foundation, an organization she co-founded that is dedicated to helping find missing people of color.
"With the Holloway case, I would see her every time I turned on my television," Wilson told The Huffington Post recently. "It really bothered me, though, to see Tamika's family really struggling to get any media attention."
What began as a conversation between Wilson, a former police officer with a decade of work in law enforcement, and Natalie Wilson, her sister-in-law and a public relations professional, about the disparity in coverage between the Huston case and the Hollaway investigation eventually evolved into formation of the Black and Missing Foundation.
According to FBI statistics, 678,860 people in the United States were reported missing last year. Among those, about 40 percent, or 270,680 individuals, were people of color. But with scant media attention yet plenty of stereotypes and other presumptions, this sector of the missing population has largely gone under the radar, Derrica Wilson said.
"A lot of people in our community are unaware that this is a big issue because when we turn on the television, we don't see ourselves or people that look like us," she added. Often local law enforcement staff assume that missing young black people are runaways, she said.
Since its official start in 2008, the Black and Missing Foundation, based in Washington, D.C., has helped locate 71 missing people. Members of the group work with local law enforcement agencies across the country, the FBI, national media outlets and the families of those missing to help close the attention gap.
The Black and Missing Foundation website has about 1.6 million page views a month. The website lists pictures and descriptions of hundreds of missing people from across the country. Recently the site was updated with a tool to help family and friends upload their own videos so they can tell their stories, give details about missing loved ones or just ask for help in locating them.
"I just think that the general belief about black people is that most of us live in impoverished conditions and crime is a regular part of our lives," Craig Henry, TV One's director of programming and production, told CNN.com. "When you hear about people who happen to be missing, we are a bit desensitized, unfairly so, to black people and crime." Said Henry: "Once we developed the idea we found there was an overwhelming volume of cases, the best ones were the ones that really had a lot of unanswered questions, but they also had to be of diverse backgrounds."
"All that we do helps to keep the victims or the missing individual on the forefront," said Natalie Wilson, co-founder of the foundation. "If you see this person's face flash across the screen, you might put one and two together and say, I saw this person" here or there and report it to the authorities, she said.
Veteran journalist Jacque Reid, who serves as the national spokeswoman for the foundation, called the disparity in news coverage about missing people of color "mysterious."
"Being a journalist, I don't have any facts or anything that will point to why it happens," Reid said. "It just has to be something visceral," she added. "It has to be something that's on the inside that people who are decision makers in newsrooms feel subconsciously."
The work she does for the foundation, free of charge, is motivated by a deeper "emotional connection," Reid said, adding, "It's frustrating to me ... but so many people who make the decisions in the newsrooms do not."
For Baisden, the reason for the lack of media coverage and sometimes police attention, is simple: "It's racism," he said. "We just don't put the same value on a black life as we do on a white child's life," he added. "I think it's our responsibility. If we're not going to [do everything we can] to find our children, why should they?"
Some cases taken on by the Black and Missing Foundation don't conclude with a happy ending; the missing people might found dead or never at all. But the organization's founders remain emboldened to keep fighting for those who so often become invisible.
"This is not just a black issue; it's an American issue," said Natalie Wilson. "It's a community issue and we just have to get vigilant to keep our communities safe. We have to do all that we can to bring our people home."
Below see Valencia Harris' plea for help in finding her missing daughter that was shared with the Black and Missing Foundation.
Support HuffPost
Every Voice Matters
Popular in the Community