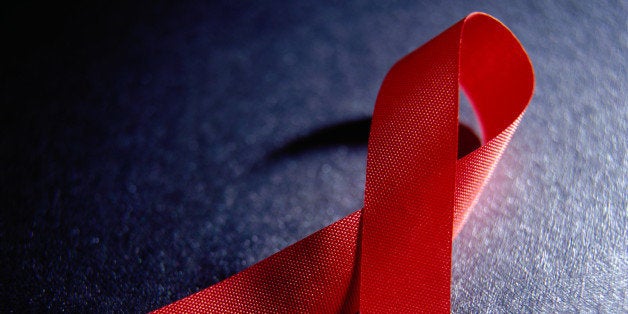 For centuries, the church has been the epicenter of survival for many in the African-American community. It was in makeshift houses of worship that our ancestors heard and were encouraged by the story of a God who delivered Hebrew slaves from bondage. It was in Southern sanctuaries that young civil rights workers mobilized a movement to topple Jim Crow. And it is in the hallowed halls of tabernacles and cathedrals across the country that the NAACP will fight one of its biggest battles yet -- the spread of HIV/AIDS.

We know that African-Americans represent approximately 14 percent of the U.S. population, but account for 44 percent of people living with HIV. If Black America was its own country, it would rank 16th in the world in the number of people living with HIV. We at the NAACP have battled against this disease for decades, and we have no intention of letting up. In fact, we are committed to doing even more.

On July 20, the NAACP will recognize the third annual nationwide Day of Unity, to combat the social injustices that have led to the disparate impact that HIV has on Black America. Day of Unity encourages pastors to address the epidemic's impact on the Black community with their congregations, by preaching from the pulpit about HIV as a social justice issue.
The best way to transform any community is to meet people where they are. This situation is no different, and we realize the "divine prescription" for a global epidemic to HIV/AIDS is anchored in an institution the African American community is intimately connected to -- the Black church.

Three years ago, the NAACP partnered with Gilead Sciences and began a 12-city research tour to cities with a high prevalence of HIV among African-Americans. By meeting with over 250 faith leaders across denominations, the NAACP identified best practices and challenges to addressing HIV within the church community.

We developed The Black Church and HIV: The Social Justice Imperative. This initiative continues to thrive through a recent commitment with the Clinton Global Initiative. To date, this "Commitment to Action" has helped the NAACP train nearly 3,000 Black faith leaders in 30 U.S. cities including: Atlanta, Detroit, Oakland, Baltimore, New Orleans, and Memphis.

And testimonies have already begun to flood in. I recently received encouraging words from a Texas-based faith leader, who had participated in one our trainings, she wrote, "We are now empowered to speak openly about HIV/AIDS with family and friends ... We are empowered to protect ourselves and lead full and healthy lives."

An HIV-positive member of a New York-based church participating in our program wrote, "Being a member of a church that loves and accepts me with HIV has made all the difference. This freedom gives me strength not to be ashamed of my HIV status, and serves as a tool to combat the stigma surrounding HIV/AIDS within my church, but also with in the Black community."
As an ordained minister, I know the power that faith communities can wield by providing life saving education and advocacy. This is not the time to be quiet. This is the time to speak. The NAACP is proud to support Black clergy and faith leaders who want to extend the healing ministry of Jesus outside the walls of the church into the beloved community. By God's grace, we have the power and the courage to end this epidemic.
Popular in the Community