This is part 1 of 4 of our "My Coachella" Series. Check back during Coachella for profiles on our favorite bands.
The Black Keys graced the cover of Rolling Stone for the first time this year with the headline, "Black Keys Rising," but fans with the most street cred know that singer/guitarist Dan Auerbach and drummer Patrick Carney have been making some of the best music out there for years. The Akron, Ohio duo has most certainly brought the blues back.
Their whistle-while-you-go, soulful hit "Tighten Up" from the critically acclaimed 2010 album Brothers propelled the band out of underground clubs and into mainstream music. And the hits just keep on coming.
El Camino, their most recent album, was immediately ranked one of the best of 2011 for its soulful mix of blues, rock and hyper-personal lyrics -- and despite a black out at their performance at last year's Coachella Music Festival, The Black Keys were one of the most talked about bands at the three-day bash.
This month, the duo are headed back to Indio, Calif. for another dose of the desert – but this time, they're returning as the toast of the town.
HuffPost: You and Patrick have been making music for years now but it's more recently, with 2010's Brothers and 2011's El Camino, that The Black Keys have become a household name. And yet, you both have managed to stay true to your sound throughout all these years. Why do you think it is that you've found success now?
Dan Auerbach: We had a song on the radio ... I think that's the biggest thing. That was a really big difference for us. It was "Tighten Up" off of the Brothers album. That was the one that opened the door for us and allowed "Howlin' For You" to get on the radio. When El Camino came out, rock radio was ready for us.
HP: You were at Coachella last year and you're back as headliners this year. What sets Coachella apart from other outdoor festivals?
DA: It's got palm trees first of all. That's the biggest difference. I've never been to another festival with palm trees. We have played Coachella four or five times.
HP: You guys have managed to stay together as a band for 11 years. What do you do when you want to kill each other?
DA: I have no idea [laughs]. We're not the best "people persons." We just get through it. I think we are lucky to have such similar tastes that we don't run into too many of those roadblocks. We are very, very different people. We try to stay out of each other's hair.
HP: I've read you listened to a lot of hip-hop and R&B while making Brothers, and that you listened to more rock and roll while making El Camino. What kind of rock and roll did you have on?
DA: We were listening to all kinds of stuff, from every decade. All of it was very stripped down rock and roll. Like Johnny Burnette and the Rock and Roll Trio from the '50s and The Stooges or something from the '60s, Sweet from the '70s, Jonathan Richman and the Modern Lovers from the '80s and it all was just simple rock and roll, simple arrangements and not too many instruments.
HP: How do you set out to make an album? What is the order of things and how does your process work?
DA: We just put our heads down and we plow through it. We don't really know what we have until we're done. That's just sort of how it goes for us. We don't talk about it ahead of time, we don't do rehearsals or demos or anything. We get into the studio and we start… making it up. After we get three or four or five songs recorded, we start to understand the direction that the album is going in. We let it go that way naturally and we don't have a feel for a record ahead of time.
HP: If you could go back and tell your teenaged-selves that you'd one day be on the cover of Rolling Stone together, what would you have said back?
DA: I mean we would have said you're crazy. But it happened. It's kind of like our whole career. One after the other.
HP: The Black Keys performed not once, but twice, on Saturday Night Live last year. That's a very rare honor! How was that experience for you guys?
DA: We are one of two bands, ever, or something like that, to be on SNL twice in a year [laughs]. It was great being there. We liked seeing their process and watching them do their skits, because they're literally writing up until the last moment. They do full dress rehearsals and that afternoon they'll cut two skits. It was fun to watch them change and refine the jokes.
HP: You guys have said that if you weren't touring so much, you could churn out an album a week. Is than an exaggeration?
DA: Making albums is really fun. Getting into the studio and just making up songs is fun, I don't know. I don't know what the big deal is. What I mean is, we could make a different kind of record every week. This week I may be listening to one thing or get inspired by something else. So week-to-week, our tastes can change.
HP: What do you think makes you different from the bands that take seven years to put out their next album?
DA: It's just insecurity, you know? A lot of musicians are super-insecure and they take forever and they obsess over the minutia and it's really stifling.
HP: Have you always felt that confident in your own music?
DA: It's not that we're that confident, it's that we're not striving for perfection. We are just trying to have fun. None of the music that we like is perfect. It's good. And real. We just want to make real records, flaws and all.
BROWSE THROUGH PHOTOS & VIDEO BELOW: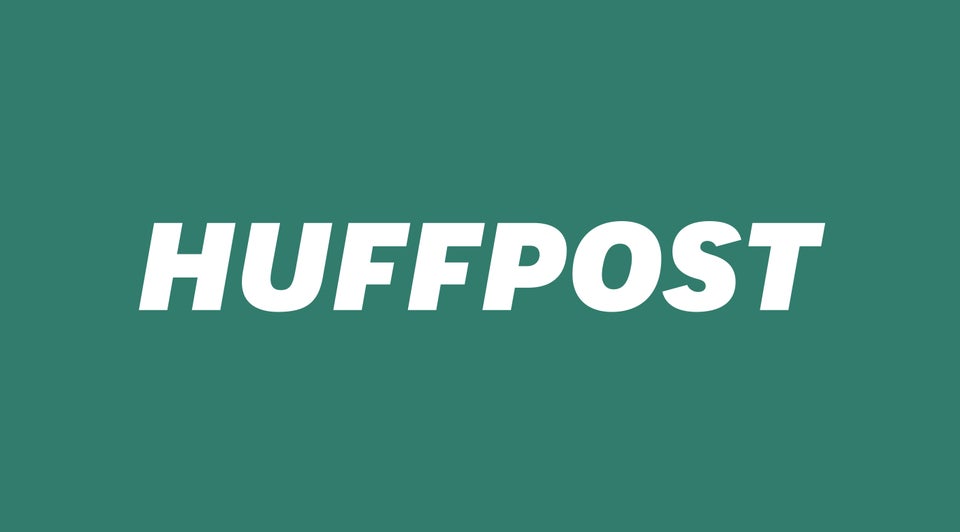 Related
Popular in the Community