If you're one of the people who still don't "get" the Black Lives Matter movement, it might be worth it to watch a video going viral this week that provides a straightforward explanation of what the movement is ― and why it's so important.
In a video titled "Context For Black Lives Matter," YouTube creator Vi Hart gives viewers a visual breakdown of the history of the Black Lives Movement from its 2013 inception to the past month of protests in the wake of Philando Castile and Alton Sterling's deaths.
The 9-minute video, posted on Tuesday, should really be watched in its entirety, as Hart makes some excellent points in response to people who believe the Black Lives Matter movement excludes other "lives". She dismissed the tendency of the media and politicians to speak about the need to be united without offering up actual solutions, adding that while being united is all very well and good, "being united is an ideal, not a plan."
"Without a plan all it translates to is 'Be united by joining me in doing nothing! Don't speak out or protest because that's divisive to my non-plan!" she says.
The YouTuber also nails the importance of everyone, especially white people, educating themselves on the current racial climate in the country and the true meaning of Black Lives Matter.
"Black organizers of social change don't have time to give 101 courses to every Internet person who's of the opinion that if you just do what the police say you'll be fine," says Hart.
She continues: "Listening to black people is important, and white people have got to talk to other white people to try to get up to speed and learn how to listen. Hence this video."
Watch the full video above.
Before You Go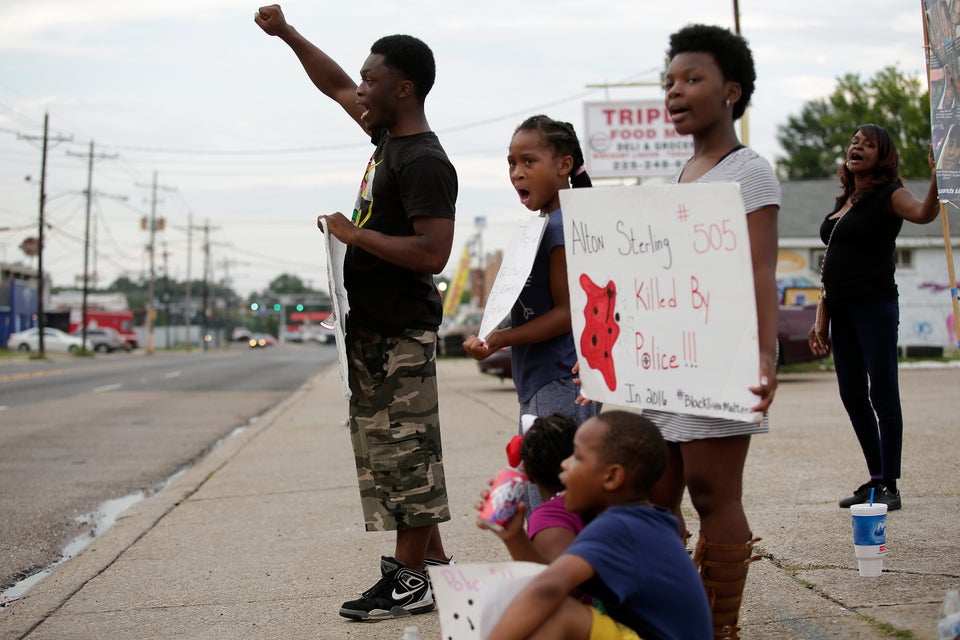 Baton Rouge Protesters Show Support For Alton Sterling
Popular in the Community