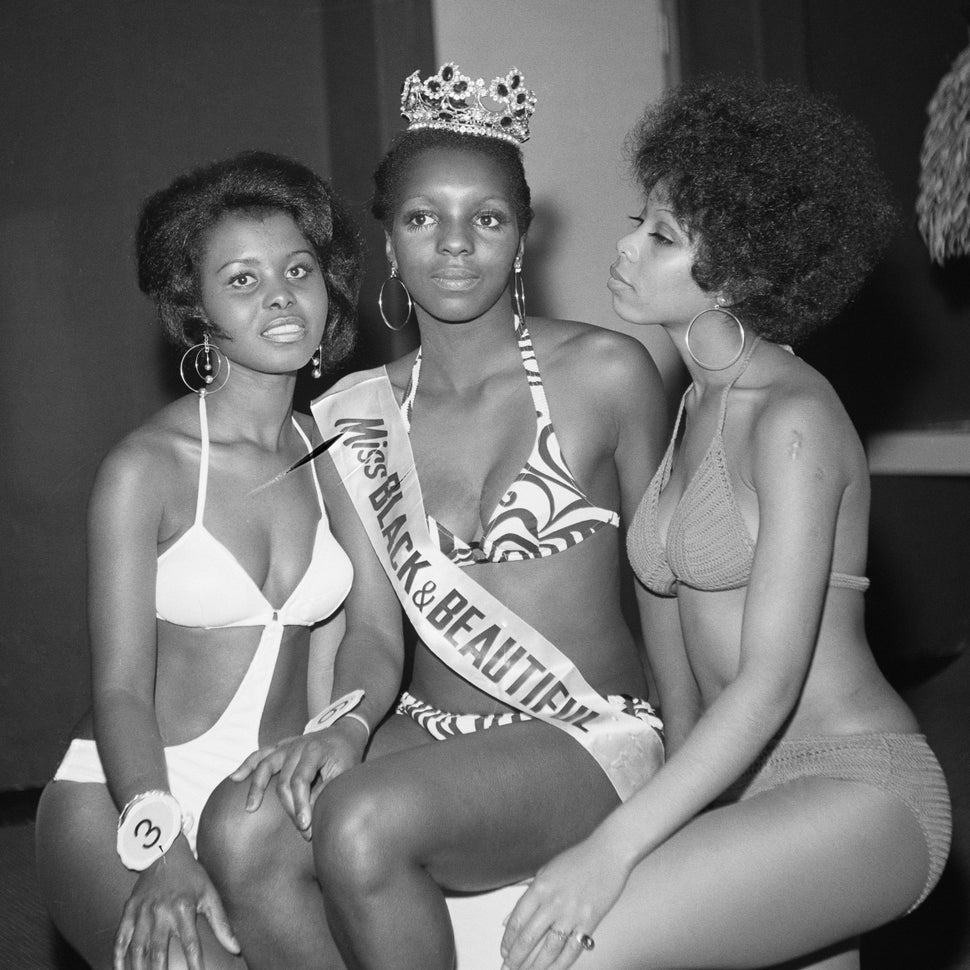 On the sheeny face of it, the entire beauty pageant industry could be categorized as "bad for women."
Participants' success is determined by how well each woman fits a specific (read: male-centric) idea of what's appealing. Even the talent portions rest on skills that prove women to be pretty or servile. You won't find many weightlifting competitors on the Miss USA stage, for example.
Ultimately, pageantry offers a look at what "beauty" can mean when the word is applied to individuals rather than, say, art. And, too often, that type of beauty ― the type associated with attraction ― is determined by standards set by elite, white men. (That Donald Trump was the owner of the Miss USA pageant for decades is a smarmy fact that bears repeating.)
In an exhibition that works against these limited standards of beauty, curator Renée Mussai collected photos taken by a late photographer named Raphael Albert. Albert took candid shots of black beauty pageant competitors in Britain in the '70s and eventually went on to establish the Miss Teenager and Miss West Indies contests in Great Britain. His photos are now on view in London under the title "Miss Black and Beautiful."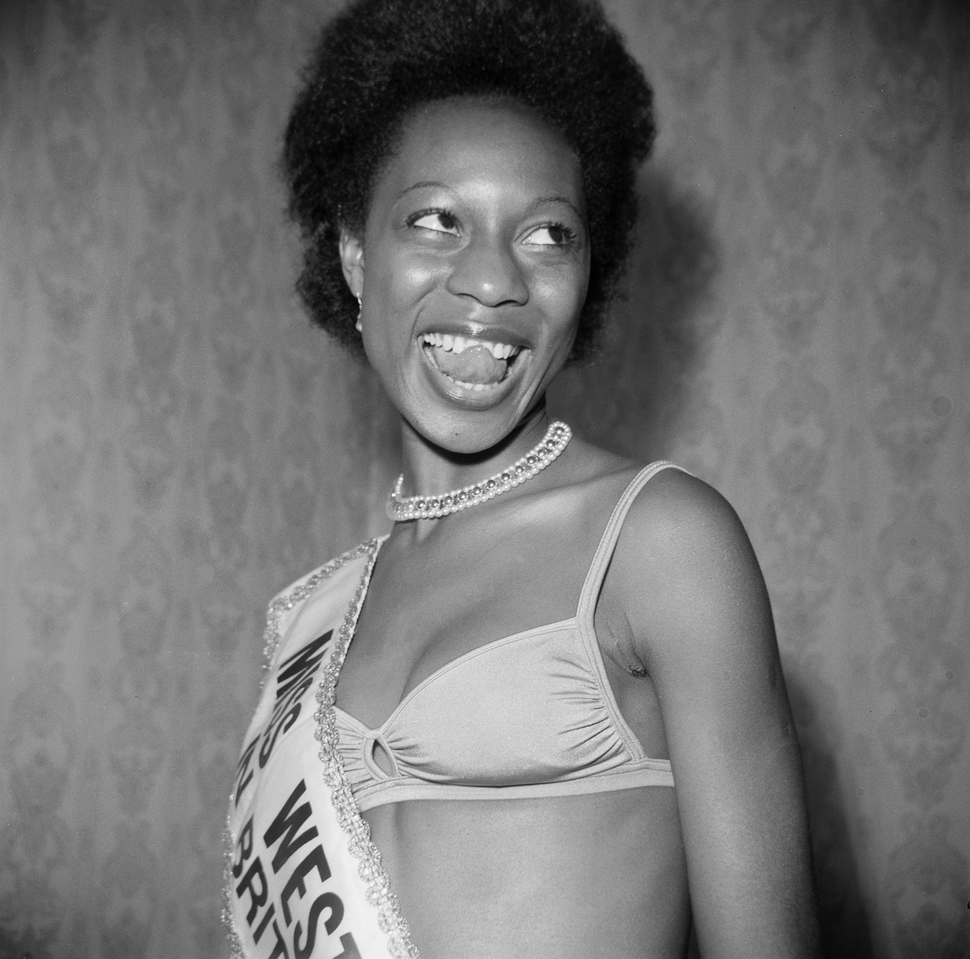 "Albert established dedicated black pageantry in order to create a distinct space where black women were able to both occupy and own the idea of 'beauty' for themselves," Mussai said in an email to The Huffington Post, "without the need of conforming to Eurocentric ideals."
Albert's photos were taken over a decade before Vanessa Williams became the first black woman to win the Miss America title in 1984. Williams' win, while hugely inspiring, came at an emotional cost; racist comments about her win abounded, and she was sent hate mail ― the precursor to Twitter trolling ― before she eventually resigned.
"It is of course important to see or read [Albert's] photographs within a 1970s British context, a time and place where black women were largely invisible within mainstream arenas of 'beauty,'" Mussai said. But, conversations about "black women, beauty and visibility are still potent 40 years on, in popular culture, the art world and mainstream fashion arenas alike."
She continued, "These photographs are as necessary today as they were then, as visual maps and tokens of visibility, and of celebration."
"Miss Black and Beautiful" is on view at Autograph ABP in London until Sept. 24, 2016.
Calling all HuffPost superfans!
Sign up for membership to become a founding member and help shape HuffPost's next chapter
BEFORE YOU GO
PHOTO GALLERY
Beautiful Black Women Of Hollywood