According to NYPD Officer Tim Broadus, criminals — and drug dealers in particular — keep their business practices "in the family — or at least amongst close friends, lovers and significant others." After all, one would hope that someone you love would be less likely to screw you over, right? But these special business dynamics are fraught with tension. Nothing like a cocktail of illegal activity, money, violence, and emotional baggage to create a stressful situation. Talk about the perfect storm for drama! That's why we've partnered with Starz' original series Power―in preparation for the upcoming premiere of season 4―to bring you a special written series about women in drug trafficking. We begin with one of history's most notable drug lords and follow all of the dramatic twists that brought about the end her reign. 
For Love Or Money
Medellín, the second largest city in Colombia, surrounded by the jagged peaks of the Andes Mountains, gained notoriety in the 1980s and 1990s as the largest cocaine producing city in the world. In the grisly underworld of this city, a young girl by the name of Griselda Blanco came of age in the 1950s. Rumors of pickpocketing, prostitution and kidnapping pervade the story of her youth but, indeed, Blanco grew up to become a notorious drug lord so iconic that she was also known by many nicknames, including La Madrina, the Godmother of Cocaine and the Black Widow. A short woman with a round face and cleft chin, Blanco did not look the part of a ruthless crime boss. But the Black Widow earned all of her titles by forging a life that was riddled with narcotics, bloodshed and sex―a story that begins and ends in Medellín.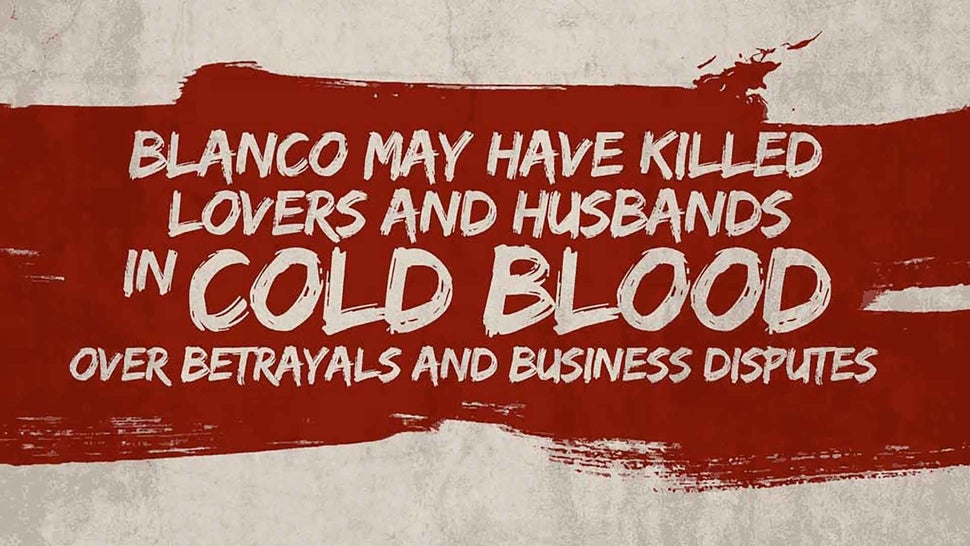 When Love Sires Mayhem
The South American hotbed of murder and misdeeds set the stage for Blanco's bloody rise to power alongside her string of paramours. Medellín was where she joined a gang at age 10 and allegedly shot a child of a wealthy local family being held for ransom, according to Oscar Lopez in his Latin Times story. It's also where fourteen-year-old Blanco first joined the Medellín Cartel, selling marijuana to survive in the slums next to the airport—not coincidentally full of smugglers.
Trujillo, nicknamed Pestañas or "eyelashes," was a good-looking car washer well known for his charm and his passport forgery business. Blanco had three sons with Pestañas and Smith speculates that he may have been the love of her life. Smith notes in Cocaine Cowgirl that Blanco never spoke badly about Pestañas publicly. She actually lived with Pestañas's mother until her arrest fifteen years later and kept his surname for the rest of her life.
Yet rumors of murder swirl around each of Blanco's lovers—Lopez's Latin Times story suggests that Blanco may have killed lovers and husbands in cold blood over betrayals and business disputes. Smith, however, says Pestañas died of complications related to hepatitis in 1970. The ambiguity surrounding all three of her husbands' suspicious deaths―and the many myths that each inspired―spawned Blanco's most provocative nickname: the Black Widow.
Players In A Dangerous Game
That same year, Blanco joined the big leagues of cocaine trafficking into the U.S. thanks to Pestañas's friend, Alberto Bravo―a cocaine dealer who converted garment factories into drug labs in Medellín. With Bravo, Blanco birthed a prolific drug ring between New York and Columbia, and he soon became Blanco's second husband (although Smith claims Blanco later referred to him only as a business partner) a year after her first husband's death.
Her couriers carried cocaine in suitcases, wigs and lingerie that Blanco had specially designed in a Medellín lingerie shop to hold and conceal the contraband, according to David Ovalle in his Miami Herald story. Ovalle reports that Blanco's empire at its peak shipped about 3,400 pounds of cocaine per month―worth millions of dollars―via boat and plane between Medellín, Miami and New York.
The couple's illicit network caught the attention of the U.S. Drug Enforcement Agency - with agents naming the investigation "Operation Banshee" due to the extraordinary number of female smugglers involved. At the time, it was the largest-ever cocaine-trafficking case, but Blanco escaped indictments in 1975 by fleeing to Medellín.
Power, Betrayal And Bloodshed
Back in her hometown, her reputation for violence escalated—as did her influence. She took control of the local airport, Smith writes, bribing police and pilots to monopolize the drug game and forming a gang that would exact her violent demands.
She was known for her nasty temper and, while hosting one of her notoriously debaucherous parties in the mid-'70s, Blanco allegedly ordered her guards to shoot and kill four men she accused of disloyalty. Ovalle reports that it was during this bloody period when Blanco is credited with devising the first use of motorcycle executions, where one or two riders on motorcycles would drive-by and shower their victim with bullets - a practice that became widely used by drug traffickers. Blanco herself carried a pistol and wielded a reputation for stacking bodies to her advantage.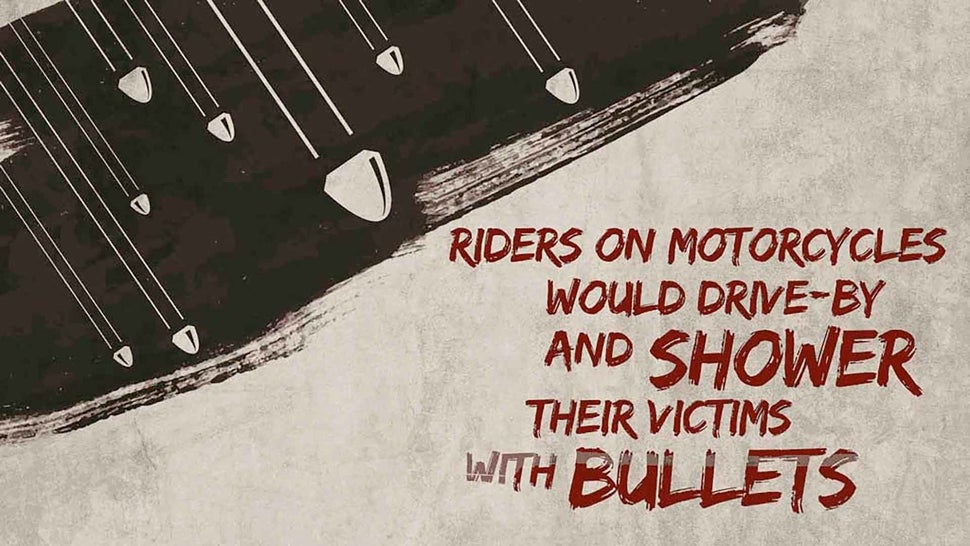 Another Medellín drug lord who would eclipse Blanco in fame and fortune, narco-terrorist Pablo Escobar, is said to have ordered his men to kill Blanco's second husband in retaliation for a failed assassination attempt. Bravo was, in fact, killed in a Bogotá shootout, which could have been Escobar― but Richard Luscombe suggests another version of events as reported in The Guardian. Luscombe writes that it was actually Blanco who killed Bravo in a gunfight after suspecting he had been stealing millions of dollars worth of her profits. While Smith argues: "It's not 100 percent certain that she had Alberto [Bravo] killed. They had a number of enemies by then." Other myths claim that Bravo had left Blanco to the DEA in New York to save himself and that the Black Widow exacted her revenge.
In the years following Bravo's death, La Madrina married her third husband, bank robber Darío Sepúlveda, her gunman's attractive brother. She was likely a few years his senior and Smith describes her love for Sepúlveda as "an infatuation." She moved to Miami with him under a new name to restart a bigger, deadlier drug ring—an enterprise that would soon bring her tens of millions of dollars per month, Luscombe reports, leaving the bodies of her rivals and debtors in her wake. 
"In the Miami years she was using a ton of cocaine herself," Smith says. "She had this grandiose personality and her acts of violence, and how flagrant they were, made her feel sort of omnipotent."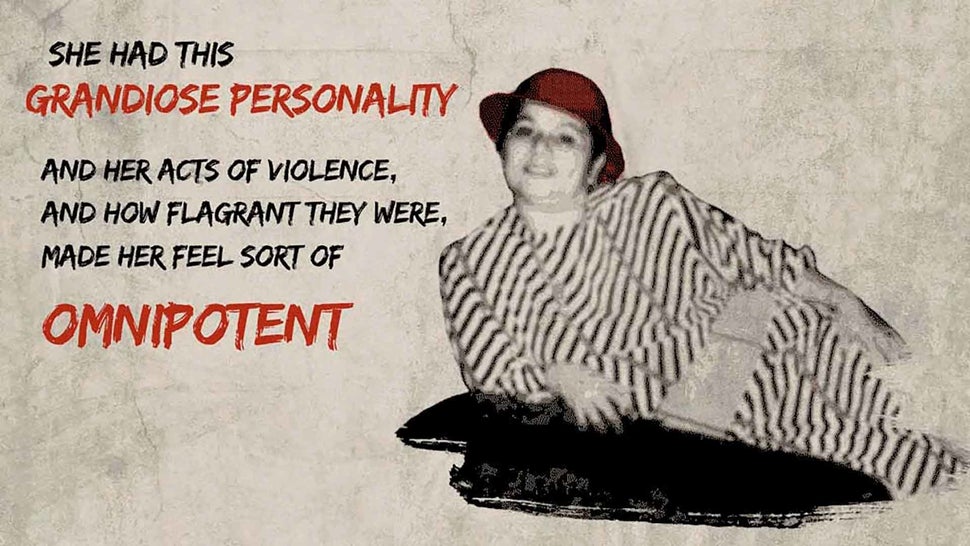 Secrets Exposed In Violent Ends
Tales of torture, orgies, wars, shootings and even murders by bayonet and bomb consume this period in Blanco's life. In 1984, Florida officials attributed more than 40 murders to Blanco, although the real number is rumored to be in the hundreds, according to Luscombe. She was also linked to the 1979 submachine gun attack at a Miami mall, Ovalle reports, but was only convicted of three murders: the deaths of two drug dealers and the two-year-old son of the intended target, a former enforcer for Blanco. Yet adhering to her nickname, the Black Widow's unofficial death toll is widely assumed to include the murder of her third husband―who ended up on her hit list when he kidnapped their son and left her in Miami.
Yet Blanco's penchant for avoiding the law soon ended when she moved to California. Her sons had expanded the drug game to Orange County, and it was there that police arrested her. But even jail time could not stop the La Madrina and reports from prison whisper of more lovers and failed assassination attempts. "She liked to be a big fish in a little pond and the most glamorous person in the room," Smith says.
After her sentence, Blanco was deported in 2004 back to Medellín where she would spend the last eight years of her life. By this point, the Black Widow had sworn off men and was living with a woman in a comfortable house in her hometown. Her habitual drug use combined with aging and the death of her sons took a toll, causing her rapid decline into bouts of hypochondria and obsessive vanity.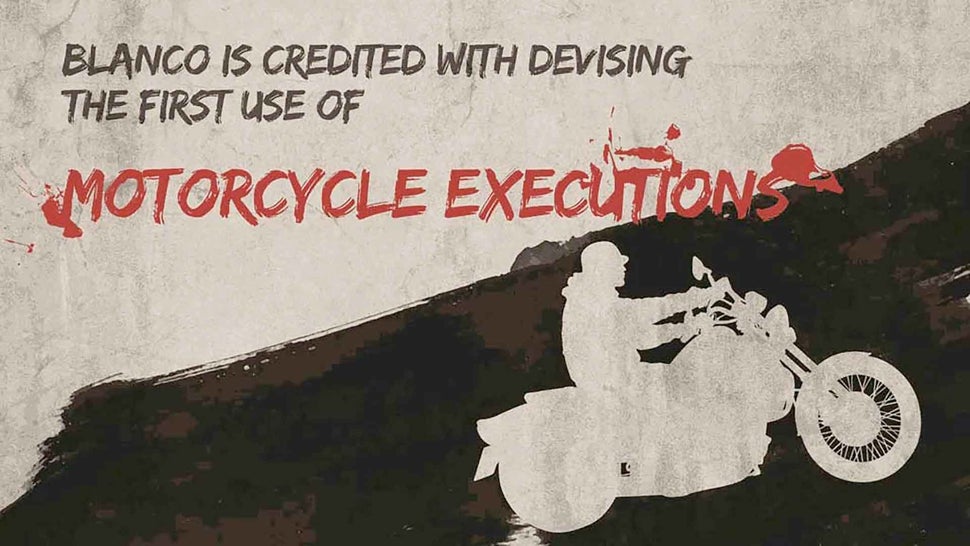 On September 3, 2012, authorities in Medellín reported that a mysterious assassin on a motorcycle shot 69-year-old Blanco once in the forehead and once in the shoulder while she walked out of a butcher shop. The method of her demise seems to be the last tragic irony: ending the legacy of the Cocaine Godmother of Medellín in the backdrop of the very town that had made her legendary, by her own invention.
A life of crime can take many forms. Don't miss the other articles about Thelma Wright and Kemba Smith in our special series For Love Or Money, presented by Starz, where we follow three unique women, each of whom had a distinctly different-but true-experience navigating the drug trade.
And speaking of navigating a life of crime, don't miss the fourth epic season of the Starz Original Series Power, premiering on June 25th. The best part? You still have time to (re)binge seasons 1-3. Get the Starz App and catch up now!
Calling all HuffPost superfans!
Sign up for membership to become a founding member and help shape HuffPost's next chapter