Imagine, in a society where both the human form of female and black identity are individually oppressed and then happening to be born into a body which encompasses both of those subjugated identities. Imagine having to process daily microaggressions harming your psyche, sense of self worth, and emotional security while simultaneously having to be the foundation of strength for your household and unwavering nurturer to the next generation of dependents. Imagine someone recognizing that strength in your spirit and dedicating an entire event to honoring the beauty of your being both inside and out. That my friends, is precisely what you will find at The Black Woman Is God: Reprogramming the God Code art exhibit currently hosted at the SOMArts Cultural Center in San Francisco, CA. Through multimedia expression, over 50 intergenerational Black female artists use visuals, music, and performances to pay homage to the Black female form. Melanin, wombs, and African culture are represented through powerful depictions of queens, warriors, healers, mothers, daughters, slaves, and millennials to emphasize the many ways Black women have contributed in bettering the lives of their lineage, and our society.
Why is an exhibit like this needed? As a Black female, obviously writing from my own personal bias, seeing imagery of the body I encompass in such a positive light simply just makes me feel good. That is relatable, understandable, valid, right? Considering the damaging cycle of violence placed on both black bodies and female bodies, this exhibit is needed and necessary for Black women to be uplifted, honored, and recognized. In a society where Black voices are often silenced, female voices are often silenced, and Black female voices are especially silenced, by explicitly stating that they are too loud, too angry, or too whatever coded language you'd like to insert here, Black women are rarely given platforms to claim their greatness without someone attempting to shut them down. (Probably like how an internet troll is going to attempt to do after reading this when they decide they are offended that Black women have an exhibit dedicated to only uplifting Black women). The Black Woman is God exhibit is transformative in ways that transcend demographics of viewers, as it is both artistic and educational, historical and contemporary, commemorative and foreseeing. Contrary to platforms many associate Black womanhood belonging to, like music videos or as the token Black chick in a new Ghostbusters movie, placing Black women as the focal point of this exhibit not only in the art, but by the bodily make up of the actual artists, the exhibit expands minds, affirms belonging, and breaks barriers by showcasing the sensitivity, spirituality, sensuality, strength, (Are you over the "S" words yet?) depth, vulnerability, power, and genius of Black womanhood.
As the curators, Karen Seneferu and Melorra Green proclaim, the Black female body is the originator of our global civilization, and this exhibit is intended to celebrate the intersectionality of divinity that resides within the Black female spirit.
The new Executive Director of the SOMArts Cultural Center, Maria Jenson, an inspiring Black female herself, has truly made an impact on the San Francisco community with this unprecedented presentation at this location.
This exhibit receives my full endorsement and I highly recommend visiting if you are in the Bay Area. To experience the beauty, creativity, and wisdom for yourself, you can catch the exhibit at SOMArts from July 7 - August 17, 2016.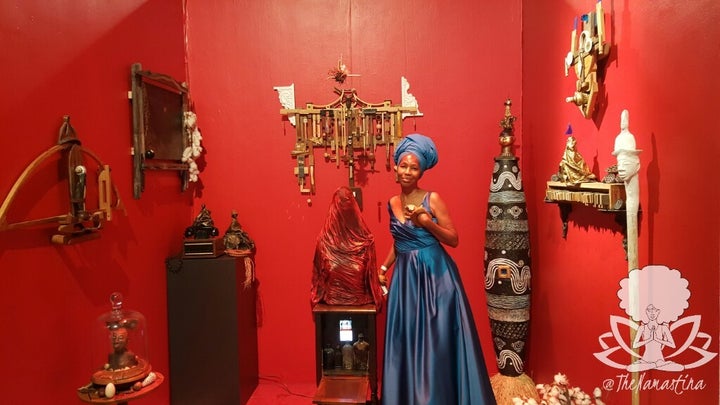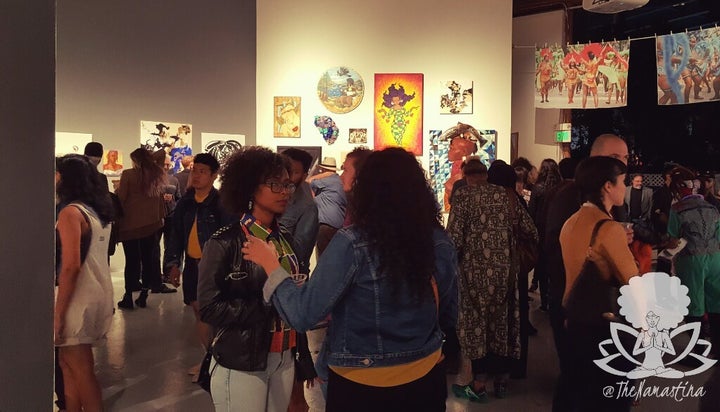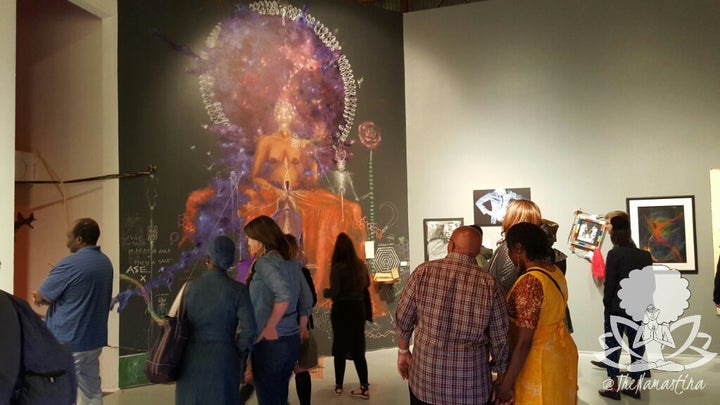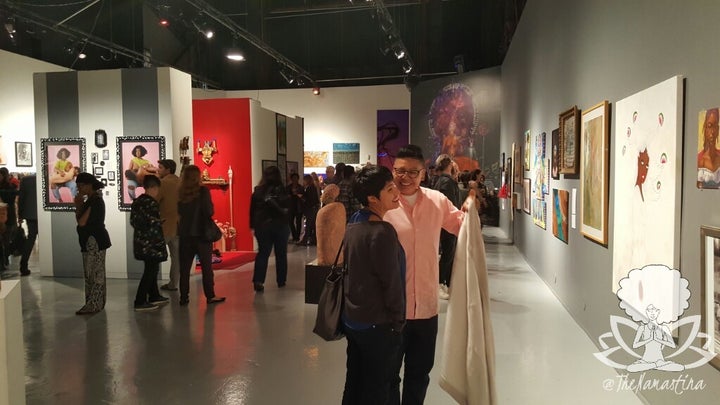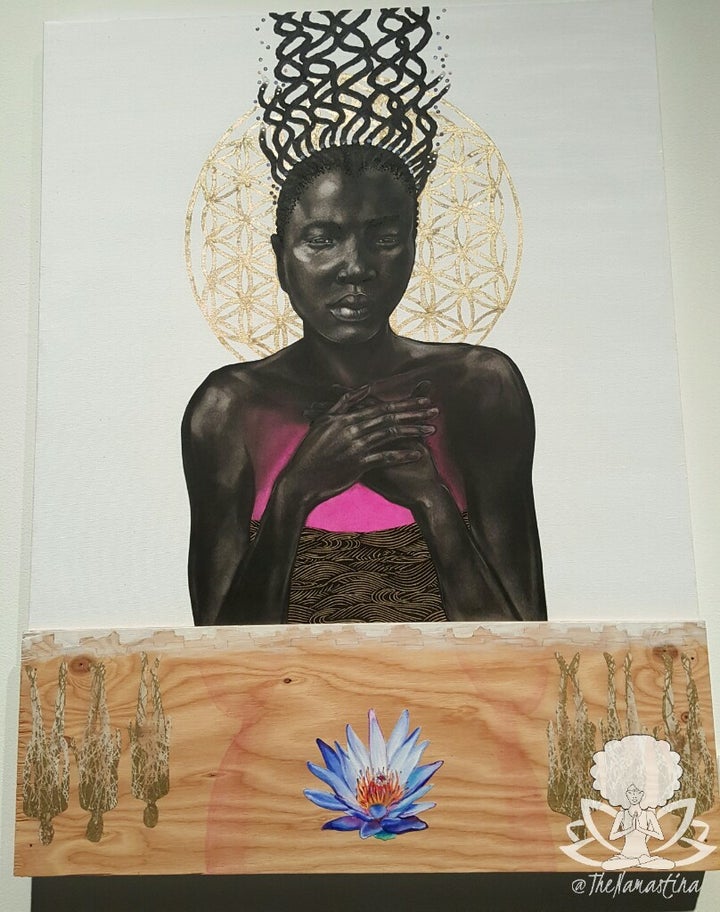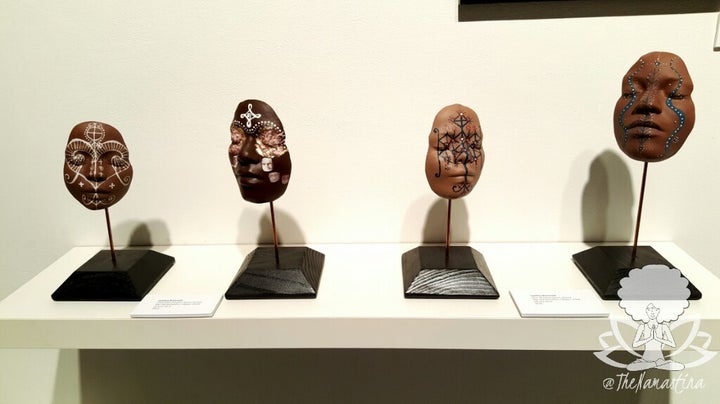 Related
Popular in the Community