Spader's Raymond "Red" Reddington is one of the most-wanted men in the world, so when he turns himself in to the FBI and starts offering up the whereabouts of his criminal brethren, it raises a few eyebrows -- and for good reason. We caught up with Spader (video interview, above) to talk about his return to TV and why he took on this role.
"He amused me," Spader says. "He has such a strange and enigmatic life, and I liked the fact that the show could surprise you and be sort of thrilling, and yet, at the same time, have a sense of humor and irreverence."
With double-crossings and surprise twists in the pilot, the federal agents (and viewers) quickly realize the only thing you can really believe about Red is that you can't believe anything he says.
"That's absolutely the truth. You can take that to the bank," Spader says. "He's thoughtful and careful in what he says and how he says it and to who he says it. I think with him, you have to look very carefully between the lines. [Laughs.] And sometimes around on the other side of them.
"Sometimes good people do terribly bad things. And sometimes bad people do terribly good things. And he's both of those. He's both of those at different times."
Watch our interview, above, and tell us: Are you excited for "The Blacklist"?
"The Blacklist" premieres Mon., Sept. 23 at 10 p.m. ET on NBC.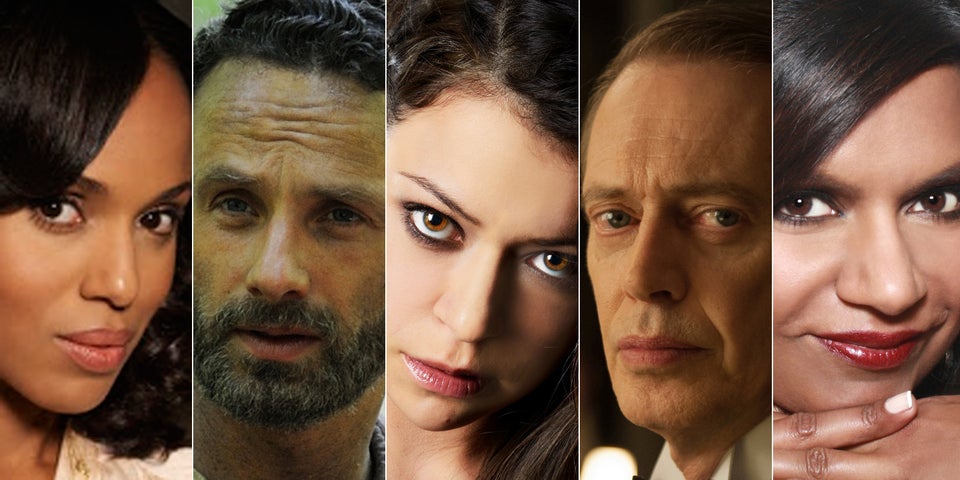 Critics Picks 2013-2014
Related
Popular in the Community