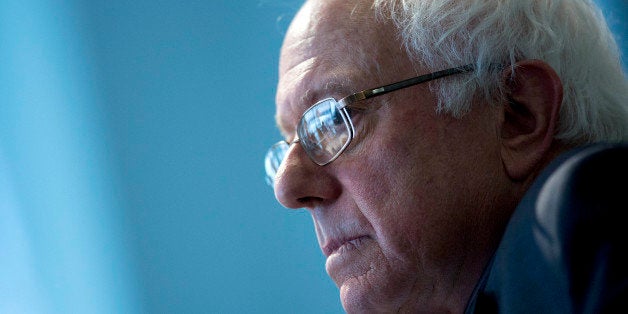 The rumblings of the Republican candidates are so demented that they warrant little comment. The Democrats are another matter.
I find myself increasingly annoyed by Bernie Sanders. Who gave him the sole right to define who and what is and isn't a Progressive?
I grew up in a family that was impoverished in every conceivable way: financially, mentally, and physically. "Poor" doesn't begin to describe the terrible conditions that gnawed at us daily.
Because I was a smart kid, worked hard, and the costs of an education at one of the best public universities in the world were essentially nil, I ended up becoming well-off. Should I therefore feel ashamed that, because of my expertise, I am able to charge good consulting fees for my services from some of the world's leading corporations?
As someone who grew up in abject poverty, I'm proud of the fact that I now make good money. I'm even more proud that more often than not, I tell organizations what they don't want to hear, namely what they need to do to make things safer for their workers and their surrounding communities.
I agree with Republicans that one shouldn't feel ashamed for doing well financially. But that's where my agreement ends. I believe fervently that those such as myself who have done well should pay much more in taxes than we currently do. I want those who are poor to have the same opportunities to succeed that I had. In this regard, I'm in strong agreement with Senator Sanders.
But this is also where I disagree strongly with Senator Sanders. I not only find his contention that Secretary Clinton cannot be both a Progressive and a Moderate a premier case of faulty thinking, but deeply offensive. Since one can certainly be a Progressive on social issues and a Conservative on financial matters, being a Conservative and a Progressive is not necessarily a fundamental contradiction in terms. Why then is it an inherent contradiction, not to say somehow "bad," to be both a Progressive and a Moderate? To believe that it's a contradiction is black/white thinking at its worst.
Popular in the Community