As part of our Blended Family Friday series, each week we spotlight a different stepfamily to learn how they've worked to bring their two families together. Our hope is that by telling their stories, we'll bring you closer to blended family bliss in your own life! Want to share your family's story? Email us at divorce@huffingtonpost.com.
When she started her blog in 2004, writer Mir Kamin was a single mom facing the realities of divorce. When she married a single guy with no kids of his own in 2007, the blog got even better.
Below, the mom of two tells us how the kids and the parents have adjusted to stepfamily life.
Hi Mir! Please introduce us to your family. How long have you and your husband been together?
At this point, our immediate family consists of myself, my second (and final!) husband Otto, my daughter (17) and my son (15).

How long have you and your spouse been together?
We've been married about eight and a half years, but we met our sophomore year in college, which means we've known each other for about 26 years.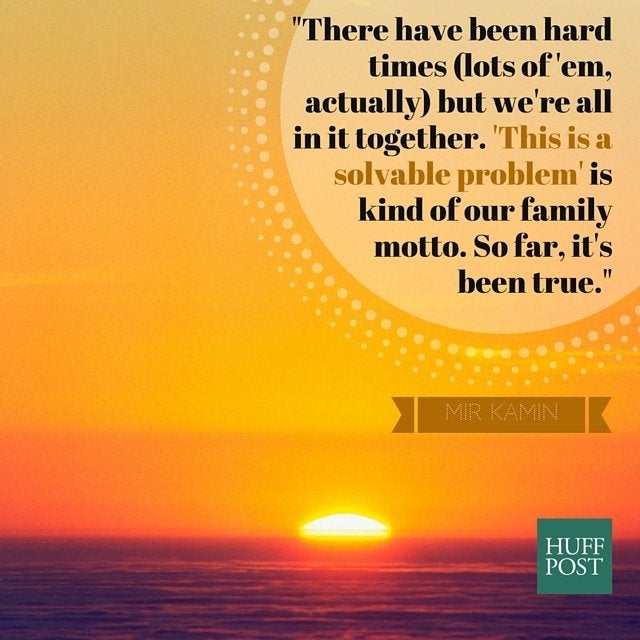 What are some of the biggest challenges of blended family life?
In our case, it wasn't just the blending, but that my husband went from being a lifelong bachelor to having a whole family, bam, in his mid-30s. On top of that, he didn't have much experience with children and both my kids have special needs. So it was... interesting. I'd say that in general the biggest issue arrived when he stopped just hanging back to let me handle stuff and started actively participating in discipline.
Don't get me wrong, I think he did it just right, but it was a real sort of, "Wait, what? What's happening here?" for both kids. Specifically, now that both kids are teens, my husband often defaults to what I like to call the "scorched earth" approach and then we have to navigate the whole, "Wait, everyone take a breath, we're going to have a united front on this situation but first we have to go figure out what it is" thing. It's not just that he often wants to go with harsher consequences, it's that even after all this time, the kids still aren't entirely sure of their connection with him and so that's always in the back of my mind.
What's the best thing about being part of a blended family?
All the relatives! I come from a very small family in every possible direction and my kids' dad's family isn't that much bigger, but my husband comes from a family with lots of aunts and uncles and cousins and that's been awesome all around. Yeah, you have to get used to having a third parent around but look at all the bonus grandparents and other folks you get!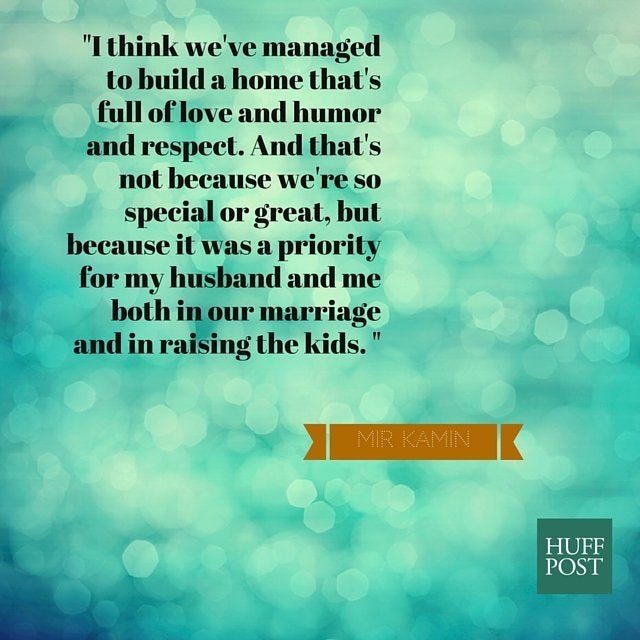 What makes you proudest of your family?
At the end of the day, I think we've managed to build a home that's full of love and humor and respect. And that's not because we're so special or great but because it was a priority for my husband and me both in our marriage and in raising the kids. There have been hard times (lots of 'em, actually) but we're all in it together. "This is a solvable problem" is kind of our family motto. So far, it's been true.
What advice do you have for other blended families who feel like a peaceful family dynamic is out of reach?
Keep trying. It can take years but love and respect erode a lot of difficult walls, even if the process is slow. And keep an open mind -- maybe the end result isn't going to be what you'd pictured but maybe it'll be even better.

More from HuffPost: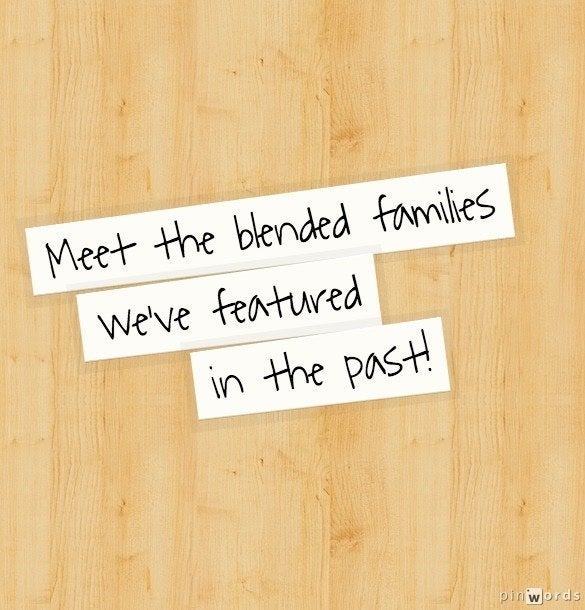 Blended Family Friday