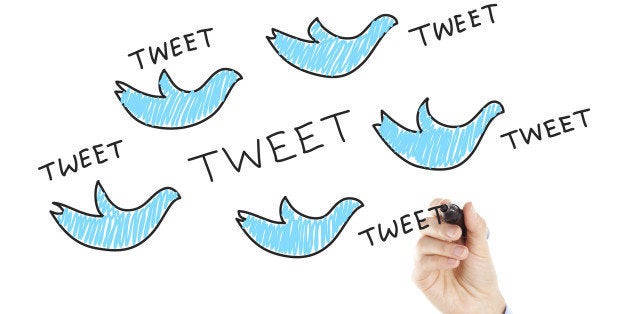 I'm a Fitzgerald, freckles and all, but one piece missing is the mother language that must have been spoken in Ireland by earlier generations of relatives on my father's side. I'm not even sure when I first learned there was an Irish language, something more and different from the Irish accent in English. Irish, or Gaeilge, is still alive and kicking, despite the pressure from the bigger English language.
In 1952, on Feb. 21, students in what was then Pakistan died for their Bangla language to be recognized as a national language. These language martyrs and the threats worldwide to the survival of endangered and minority languages led UNESCO to declare this date to be International Mother Language Day.
The biggest intellectual treasure we have as human beings is the capacity for language. The most personal way we have to express our intimate feelings is through our mother languages, those linguistic varieties that we acquire in infancy. Fragile, dependent little beings cooing and burbling in what is not yet a language, but will one day become something magnificent in its grammatical structure. International Mother Language Day came into being out of blood, oppression and death. Would you die for your language?
Maybe a better question is whether you would live for your language. Or would you live your language? Richard Gresczyk defines language warriors as "[t]hose who dedicate their lives to leading efforts to maintain and revitalize their tribal language." Language warriors live their language. In November, Khelsilem, Jaymyn La Valle, and Joshua Watts set out to live together, to live language in daily life, to live their Skwomesh language in the Language House. The Skwomesh Language Academy website cites a recent report by the First Peoples' Cultural Council indicating that the Skwomesh language has only seven very elderly speakers remaining. These three young people are determined to learn it, using the home environment as a language classroom. The Skwomesh example galvanized organizers in another community to establish an Ojibway Language House for their youth, what they call Anishinaabemowin Wiigwaam. As organizer Christie Belcourt puts it on their Facebook page: "1 house, 7 youth, 4 days, no English." It's like MTV's The Real World, except it's young people tenacious in their efforts to learn their language. Language warriors.
These young people show a dogged determination and perserverance to create indigenous Language Houses where language is both resuscitated and resuscitates. They are engaging in the battle of their lives to learn the language, to hold on to it, to keep it alive. Tenacity, or grit, gets batted around a lot lately in education talk regarding young people and their prospects for success. I'll tell you what I know: Language revitalization takes grit.
The Chickasaw know how to persevere, achónna'chi is their word for this. Chickasaw elders are determined to make sure their language survives for the next generations. Their community has learners and elders come together for the purpose of language survival. The Chickasaw Language Revitalization Program pairs them together as elder-learner pairs, known as Master-Apprentices, spending time together doing ordinary life activities in the language. Director Joshua Hinson leads this program, himself a determined language learner, showing what living your language can accomplish. Language warriors indeed.
Human beings have nothing that is simultaneously so intellectually intricate and complex as language, and at the same time, so emotional and intimate. Language is personal, and yet cerebral and analytical. And for these young people and these determined elders, the blessing of their heritage language, that Mother Language, is not to be denied.
Celebrate heritage languages worldwide as people join in a global social media campaign to tweet in their mother languages, a 21st century celebration of multilingualism, linguistic diversity, and language warriors old and young. On February 21, I'll join them online, with a Gaeilge language tweet in tribute to my Irish roots. And as much as I can, I'll be retweeting the Mother Language warriors out there, honoring their strength and achónna'chi.
______________________________________________________________
invites you to join in and
. Just do these three things:
Calling all HuffPost superfans!
Sign up for membership to become a founding member and help shape HuffPost's next chapter