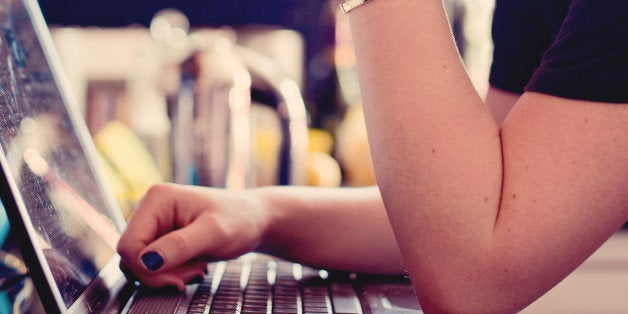 We use technology to do everything from diagnosing diseases, to seeing what the people we grew up with are up to, and even finding the closest bathroom. Technology is used in the world of business as a collaboration tool and facilitates the existence of a global marketplace. We are already known for outsourcing entry-level telecommuting jobs to China and India for cheaper labor. But can we get much cheaper than free? Could more invested, motivated, and culturally in-tune individuals perform the job more effectively? This begs the question of why telecommuting internships aren't a widely spread design.
Internships are traditionally sought out by motivated individuals looking for an opportunity to "get their feet wet." Many people in this position recognize the value of experience in itself and are likely to trade off monetary compensation. Furthermore, virtual internships come with many additional intrinsic benefits. With the geographic barrier to entry being removed, the diversity and sheer quantity of the application pool increases. These qualities of the application pool allows a team to select individuals best suited for a position. A very important group that can potentially enter this workforce is the economically disadvantaged that can otherwise not afford to relocate and pay upfront living expenses while working unpaid. This is a basic systematic barrier to an opportunity that can potentially provide them social mobility through work experience.
Although still an underutilized resource, iterations of a virtual internship model are being practiced successfully in many different sectors. A very well developed example is Columbia University Center for Career Education Virtual Internship Program (VIP). This program has one key design that is inclusive of a lot of varying industries (consulting, public health, NGOs, etc.) This is a critical example in illustrating the adaptable capacity of a virtual internship program.
The READY team currently consists of members working throughout the U.S. Typically, we start off the week with a Skype meeting or conference call to touch base and set goals for the week to come. From there, we work on products collaboratively by means of Google docs, and keep a flow of conversation via email, text messaging, or phone calls for more immediate needs. This experience of working in a virtual environment has not only been an accessible opportunity in developing my skills on various fronts, but it has also opened many other doors for me to further my career.
Technology has already provided the logistical tools needed to implement this model. Video conferencing, email, phone calls, text messaging, and synchronized collaborative files are all widely available. What spreading a virtual internship model can provide is a bridge between a supply of cheap, invested, motivated, and effective labor and a demand of accessible work experience. This is the 21st century. Our environments and lifestyles have been evolving to emulate technological advances, yet this opportunity has ended up in our blind spot.
Comment below if you are a business that has a virtual internship program, or if you are a student that would benefit from a virtual internship experience.
Popular in the Community