The reflection of the southern shores of Georgian Bay along with the clear blue skies created a blue hue on the Niagara Escarpment, a UNESCO World Biosphere Reserve, and hence the name Blue Mountains. As unusual as it sounds to us, it is Ontario's popular resort destination.
Situated just outside the town of Collingwood, Blue mountain village, a vibrant village at the base of Blue mountains is famous for wide variety of recreational activities that includes skiing, mountain biking, gandola rides etc and offers unique boutique shops, dining options and festivals throughout the year. Wasaga beach, a 14km white sandy beach is the world's longest fresh water beach is another popular summer tourist destination near Blue Mountains. Some of the various ways you can enjoy Blue Mountains and nearby areas in summer are:
Adventure at Blue Mountains
Scenic Cave Adventures offers visitors a chance to experience the natural beauty and appeal of Niagara Escarpment. An eco-adventure tour with them is a three hour guided tour that takes you up to a tree top canopy, walking on basically a 10 inch pathway clipped onto your harnesses for safety. You go through the forests and you come down the forests ziplining, you can view all of the caves and trails and you can take zip lining down the escarpment. It's interesting and exciting as you get to know about flora and fauna and the geology of the area.Thunderbird is a twin zipline which offers half mile ariel adventure. You can walk across the suspension bridge and can also experience walking inside some of the narrow caves.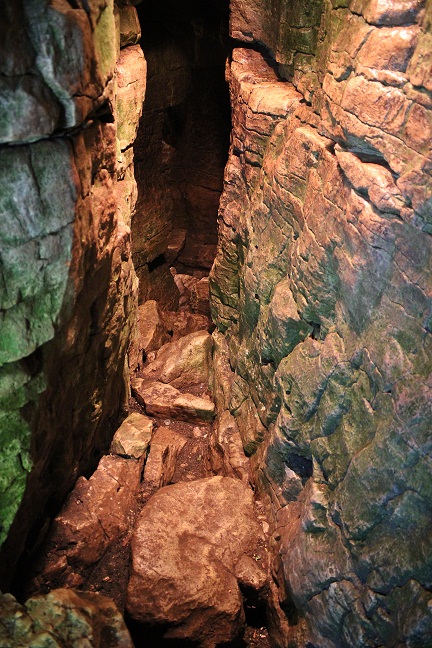 Woodlot Low Ropes Challenge offers light adventure rope course and activities which features 25 different elements wherein you get to traverse through suspended logs, beams, ropes, tyres, cables and cargo nets. You can take your own time to complete the course. They also offer High Ropes Challenge at the Niagara escarpment.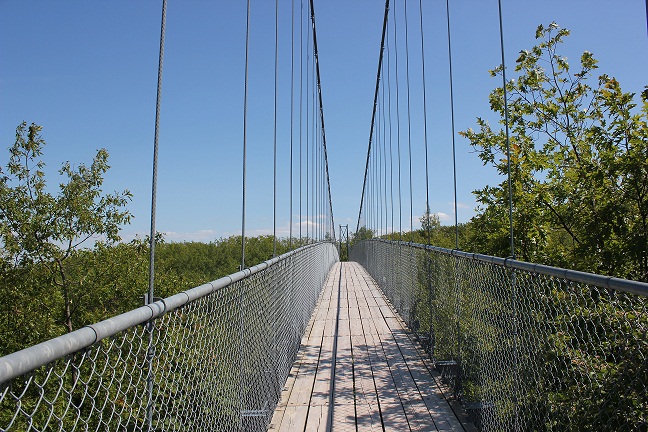 Blue Mountains ridge runner is Ontario's first mountain coaster. The 10 minute experience takes you to the top of Niagara Escarpment and then using the self-controlled mechanism with the karts, you wind back down through a kilometre downhill at your own speed passing through tree-lined terrain of the mountain. Ride to the top of the Blue Mountain by an open air gondola and witness the whole of Blue Mountains from a bird's eye view.
Renew at Le Scandinave Spa
Relieve the stress and soothe the skin with hot and cold alternate bath pools in Le Scandinave Spa. The spa brings the experience of Scandinavian bathing to Ontario. Cherish the eucalyptus steam bath, sauna and a great hydrotherapy experience which revives you the whole day long.
While at Blue Mountains, you can stay at Westin Trillium house hotel which is also part of Starwood Chain of hotels and resorts. It is one of the largest resorts in Ontario and provides a dreamlike beautiful rustic home in a natural setting with a mini pond surrounding the whole of resort.
Eating out at Blue Mountains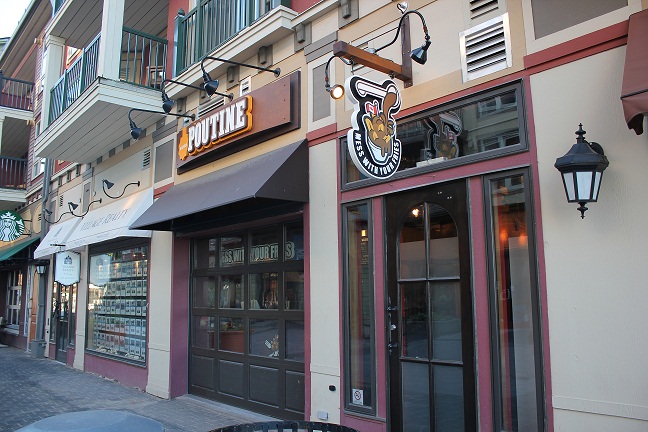 Poutine is a popular Canadian dish made with French fries, gravy and cheese. You can either indulge in Poutine in one of the Poutine shops in Blue Mountains or indulge in sinful chocolates at Rocky Mountains Chocolate Factory. Do not forget to collect the sweet Collingwood whiskey for your whole family when in Blue Mountains. For the elaborate dinner at the Blue Mountains, the in house Oliver and Bonacini Cafe is a must visit. Tholos is a Greek restaurant which offers amazing Greek cuisine, Copper Blue is a popular bar and grill and Firehall pizza offers amazing pizzas on the go.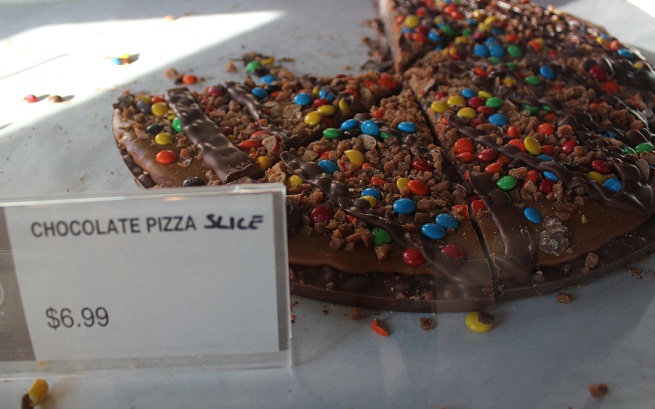 If your heart desires for some creative recreation, join Crock A Doodle at Blue Mountains for hands on session in pottery painting. Situated along the apple pie trail, you can also learn cooking at the Collingwood Cooking Academy and learn how to bake authentic apple pie along with how to cook other dishes. Isn't that a wonderful way to wind up your vacation?
With lots of sunshine in the Summer, ample eating out opportunities, activities that will keep you busy and spa to relax and soothe your senses, Blue mountains is no doubt a perfect year round destination.
To know more about Canada, join me in my adventures at Ankionthemove.