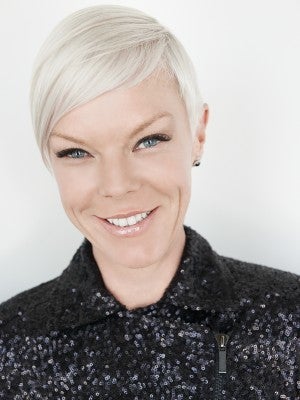 When Tabatha Coffey was a young girl, the Surfer's Paradise, Australia native found solace in styling the hair of those who worked at the strip clubs her parents owned in Adelaide. In her memoir It's Not Really About the Hair (HarperCollins, 2011) she writes:
The kids at school ridiculed me for being different, and I was different—I didn't think like them, I didn't act like them, and being the fat kid, I also didn't look like them. What's more, I actually viewed being different as a positive attribute more than a problem. If I was a round peg and the hole was square, well, then others would need to change the hole to accommodate me, because I sure as hell wasn't going to accommodate them.
Although my life in the clubs was full of fantasy and glamour, it was also punctuated by Dad's alcohol-fueled mood swings, and was completely turned upside down when he suddenly disappeared and left my family with no money. Watching my mother pick up the pieces and keep us going taught me that in order to survive, you must take responsibility for your own actions and never trust anyone more than you trust yourself. That's why at a really young age I focused on my own passion and pursued a career as a hairdresser. Following the lead of the transvestite performers in my parents' clubs, I wanted to create looks that expressed how people felt inside rather than how others perceived them or wanted them to be. Authenticity is—and always has been—the key to who I am and who I want to include in my life.
Always fashionably dressed, svelte and sporting a perfectly coiffed platinum pixie 'do, Tabatha Coffey is admirably confident today. She seems tough as nails (or shearing scissors) on Bravo's Tabatha's Salon Takeover http://www.bravotv.com/tabathas-salon-takeover, calling out unprofessional salons in an effort to help revamp their businesses and improve customer service. She is incredibly straightforward and honest with her feedback, which can be intimidating initially for those receiving it who are appreciative later on when she's made a big difference in their lives. She has the business acumen and foresight about planning that she has also brought to the Bravo spinoff Tabatha Takes Over http://www.bravotv.com/tabatha-takes-over. On that show, we see her focus strategically on all different types of failing businesses.
Although she may appear formidable on our TV screens, Tabatha's kindness and warmth comes through when I speak with her for The Huffington Post. Discovering that we are practically neighbors, I secretly can't wait to run into her at a store and observe business owners either stiffen up, or be on their absolute best behaviors in her presence. "Oh, they're all used to me around here," she says, although all my preconceived notions are not yet dispelled. I too would want to make the best impression on Tabatha Coffey.
First, I have to say that I think I grew up obsessed with hair because my grandmother was a hairdresser on Madison Avenue in NYC (circa 1940s), so it may run in my blood. I also have dry and coarse curly hair (naturally, which I often blow straight now) that was always hard to manage. In fact, hairdressers used to complain and make loud noises about having to do my hair and comment rudely on its texture when I was a kid. I need to start off by asking what you would have told my stylists, and what would you have told my younger self.
With the stylists, I'm absolutely mortified. Part of my responsibility as a good stylist is to be really well- rounded. That means, with any client that walks in with any hair type, ethnic background, color and condition of hair, it's my job as an expert to deal with the best things for that person and that hair type. Especially with curly hair, people who complain about it have a lack of understanding. You have to gently and cautiously take care of it in a different manner and that takes time and commitment. If they complain and give you a hard time, I just think they're lazy. They're saying it's too much work for them. They're the experts who should be giving you every tip, trick and little bag of goodness that you need to tame and manage your hair. We are the problem solvers as hairdressers. I personally think your hair is beautiful because curly hair is my dream hair. I would tell any young self given a hard time because of the way they look - I was given a hard time because of my weight - we're all perfect how we are and we may not realize the perfection that we have. We may need to work with our quirks - we all have quirks - and we all need to learn how to manage them, accept them and make things the best that we can for ourselves.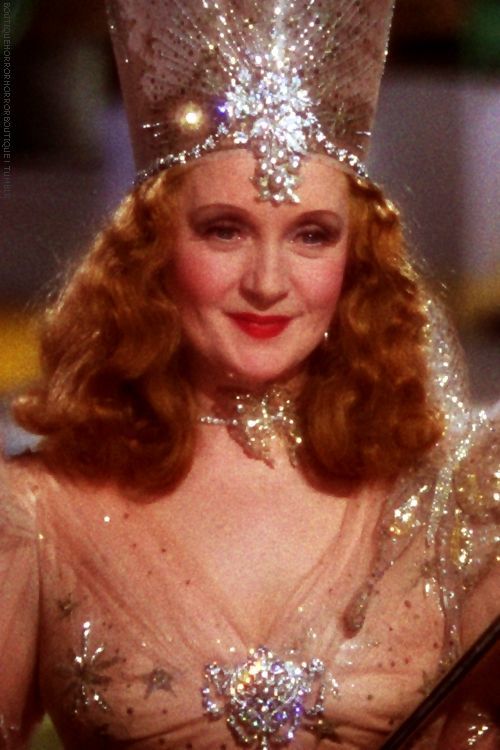 Your salon and business takeovers are epic as well as where you got your start, on Bravo's Shear Genius http://www.bravotv.com/shear-genius competition show on Bravo. Which has been your favorite television project to participate in?
I always have a soft spot for hairdressers because I am one. Some people would tell me I was harder on hairdressers than any other business people and that could actually be true because I hold my profession in such high regard. The thing I love about the takeover shows, whether we are focused on another type of business or a salon, I keep in touch with 70 to 75 percent of these businesses. I recently had 3 business owners in the audience when I was speaking in Nashville. The people who want to change will embrace it in every part of their lives and I see the changes they make. It's the same with people who didn't want to change - they haven't changed at all. The part I love is that I'm personally invited into their lives with a television crew and it's a daunting journey together, but they've done this with me. I still follow up with them and check in with them. It's really about mentoring people and when the cameras are down, I want them to know that I still want to see how they are doing.
How do you handle being on the opposite end of criticism, dealing with any criticism that's brought to you?
Sometimes the truth is really hard to hear just like sometimes it's hard to say. When I was younger, I'd just blow up and I realize that was a defense mechanism. Now, I listen to it and see if it's helpful and if I should take it on board. I consider if I can utilize it because we all need help. I am very strong and do my own thing, but I'm not infallible.
I think it's all the parts of me that people have come to expect and enjoy, but on a different level. I'm with these businesses much longer than I used to be and that's exciting! - well, for me it's exciting, maybe not for them. The thing that's really interesting about it is that it's family businesses so it's not the typical business challenges that you hear about. The challenges here involve personal conflict, the drama of working with your family and all that brings to the table for your business and your family life. A growing area in businesses is generational businesses that are run in America by multiple generations at the same time! There are multiple family members working together to grow and sustain these businesses and that creates a lot of drama. 'You're the kids, what do you know?' 'You're old and you don't know what changed with the times.' It's the most challenging show I've ever done and it's very challenging to film, but it's very rewarding.
What are the most humbling experiences you've had along the way to becoming the industry icon that you are?
The trust that clients have always put in me has actually been very humbling. I have had clients for years and seen all the highs and lows of everything they've gone through. Several clients were diagnosed with cancer and came to me to ask if I would be the person to shave their heads. It's such a hard thing emotionally, and realistically, anyone can do it and can do it at home if they want. I found it incredibly humbling when they asked me. I want to be the one to help my clients feel better, I want to be someone they can talk to and I also want to make it so it's sort of like a celebration as we look forward to all the good things that can result after treatment. My clients are really humbling and I try to support them in all ways.
Cancer is personal for me because my mom went through it and that's why I got involved with helping Hackensack University Medical Center by cutting wigs for children with cancer. The hospital reached out because a girl watched my show when she was going through treatments. She wanted to go back to school and attend her prom. The family did not have a lot of money and the wig she was given was atrocious and she just wanted to feel normal when she went back to school. All of these experiences remind you of what is truly important - You are doing something that makes someone else happy during a difficult time and because of that, it is humbling.
What are the most common hair challenges you've seen over the years and is there something (hair-wise) that you are most passionate about?
One of the biggest challenges is getting people to realize what's best for their hair so they don't do too much that is damaging to it. Hair is a fiber and like any other fiber, you have to treat it well. If you have a really beautiful suit that's 'dry clean only', you can't put it in the washing machine. The challenge is getting clients to ask themselves 'What is really important to me? Is it most important that I stay blonde? Is length most important? Is keeping it straight my priority?' It's a thing everyone struggles with and the problem with doing all these things at the same time is that you get a lot of breakage, chemical damage and damage in general. Then it takes a long time to get hair into shape.
What's the best deep conditioner for dry frizzy hair? I recently used heated coconut oil, left it in for 20 minutes and shampooed it out twice.
I love hair masks. Keep applying moisture with curly hair because it's dry naturally. You really can't over-moisturize curly hair. Hair masks are amazing and any type of leave-in that you can do as well to make the curl more responsive without weighing it down. Coconut oil is great but it's not easily absorbed into the hair. It won't absorb at its full level molecular weight and it also can be a problem because it can make the hair greasy. If you use a proper mask, it will be of the right molecular weight so it's not just surface level moisture, but moisture on the inside.
One of my readers, Allison KM, asked about Tinsley Mortimer's hair which has been such a topic of conversation this past season of Real Housewives of New York. Would you recommend any changes for it?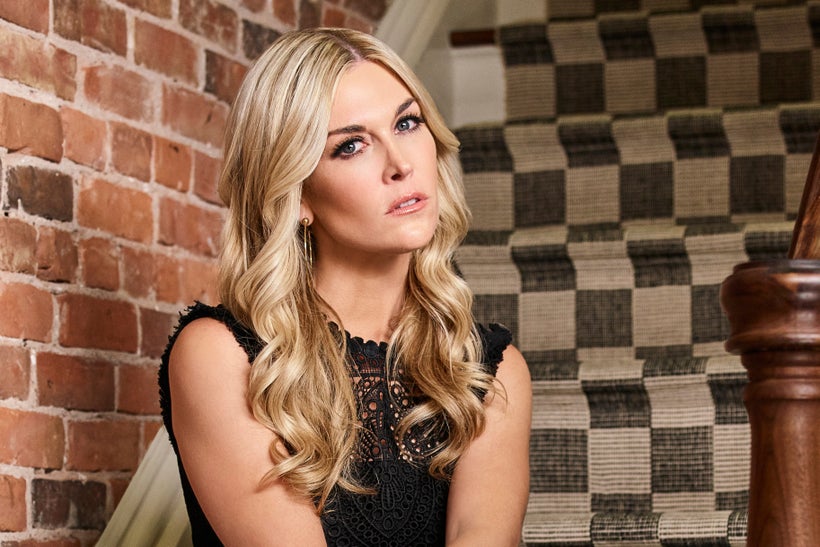 She's a little blonderexic. She is. That's for sure. But you cannot get any blonder than me! So I'm all about if it works for you and it looks great, then it's good being a blonde. Tinsley has longer hair so you really have to make sure it's taken care of properly so it doesn't look dry. I would soften the blonde and put in more contrast and depth to make it look more alive. Sometimes, it looks a little ashy and drab and that could be the lighting as well, which is why a little bit of contrast would make it look shinier, healthier and more vibrant.
Are there any Bravolebrities that you've thought you would like to give a hair makeover - that is, if you even have time with your busy schedule to watch other shows?
I binge at the end and when it's one of those rainy days. I don't sit down and watch all the time, but I just saw Peggy on Real Housewives of Orange County. I was half—watching and thought 'she looks great, her makeup is always flawless and she has great clothes and jewelry, I really want to do something with the hair to make her look fabulous all the way.'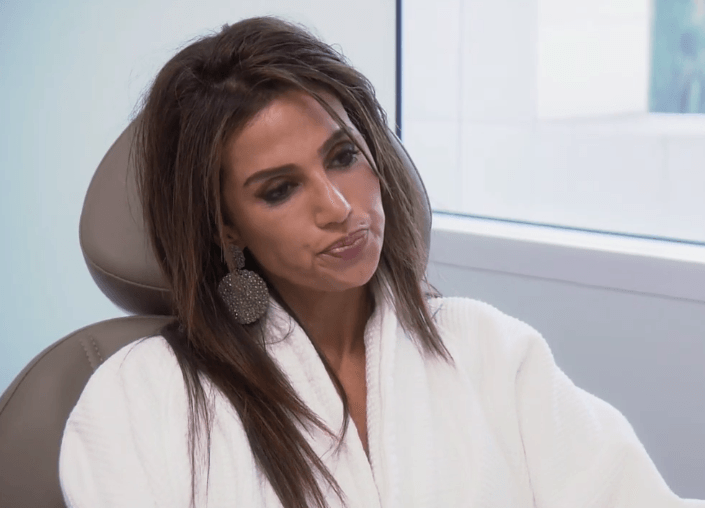 Another reader, Mary P., asked: Any hair advice for women over 40? Do we have to cut our hair short as some people have said?
The old mindset of having your hair cut shorter as you age doesn't apply anymore. Extremely long hair can look aging, especially when it is one length and hangs as this can pull the face down which makes us appear older. Long layers and a long side-sweeping bang can be a way to soften the face, if it works for the haircut. Healthy shiny hair always makes us appear younger as does color.
Can you provide us with one inspiring motto for struggling business owners?
I tell business owners that 'you have to be like bamboo.' It bends but doesn't break. You have to be adaptable and go with the flow because if you're too rigid, you're going to break and you can break a business as well.
Calling all HuffPost superfans!
Sign up for membership to become a founding member and help shape HuffPost's next chapter
This post was published on the now-closed HuffPost Contributor platform. Contributors control their own work and posted freely to our site. If you need to flag this entry as abusive,
send us an email
.