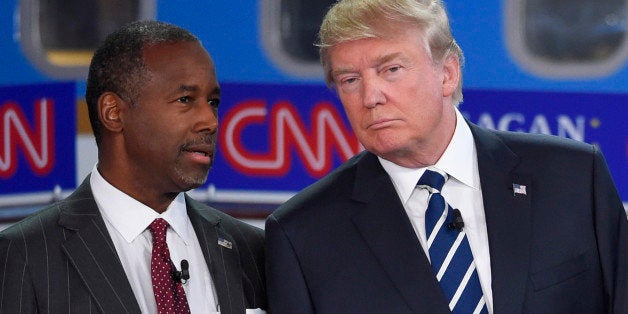 Today's topics include: Our CNN Debate Special; We recap Wednesday night's CNN debate; Damn it was a long one; Jeb Bush on keeping us safe; Trump's most ridiculous moments; Fetus fetishes; Fetuses versus immigrant children; The truth about Rosa Parks; Trump and Carson on vaccines; Effing that 911 chicken; Bad dudes are here; Rand Paul comparatively sounded reasonable; and much more.
The Bob & Chez Show is a funny, fast-paced political podcast that doesn't take itself too seriously. The twice-weekly podcast is hosted by Bob Cesca (Salon.com, The Huffington Post, The Daily Banter, The Stephanie Miller Show), and CNN/MSNBC producer turned writer Chez Pazienza. Follow the show at www.bobcesca.com with with special thanks to John Yannone.
Calling all HuffPost superfans!
Sign up for membership to become a founding member and help shape HuffPost's next chapter