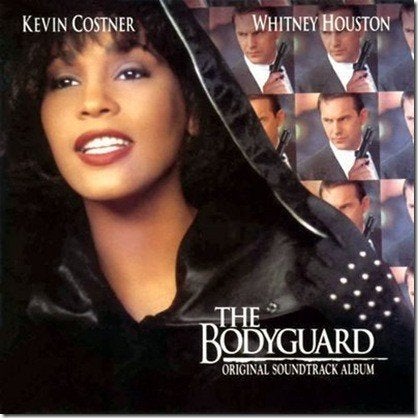 And I Will Always Love You... until a fresher version comes out 20 years later.
Deadline.com is reporting that Warner Brothers has green lit a remake of its massive 1992 hit film, "The Bodyguard," which starred Whitney Houston and Kevin Costner. A story then about a Secret Service agent assigned to a singer -- who, of course, falls in love with him -- it's being remade into a tale about a soldier back from Iraq that's assigned to protect a singer.
Indications are that the pair will fall in love.
Throwing a wrench into the original story, aside from the war-tinge, is the advent of technology, which makes it harder to protect the secrecy of a celebrity. Perhaps this is one celebrity who doesn't tweet herself.
No word on who might get cast. The studio is looking to launch a new singer into the stratosphere with the film -- Houston was a star, but became a veritable megastar after this film. Rihanna has begun to act, and Jennifer Hudson already has an Academy Award. Katy Perry has dabbled in TV, and Lady Gaga has said that she sees herself in movies one day. Who would you cast?
Popular in the Community