The characters in Freeform's "The Bold Type" often embrace the show's call for fearlessness. But a recent episode culminating in a body-positive photo shoot gave the show's lead actresses a chance to lean into the "bold" edict themselves.
The series, which is currently in its second season, follows three main characters employed by the fictional Scarlet magazine who navigate life, love and work in a digital age. When the concept devised for a jewelry shoot in the third episode falls flat, the show's dauntless leads strip down and model the goods themselves.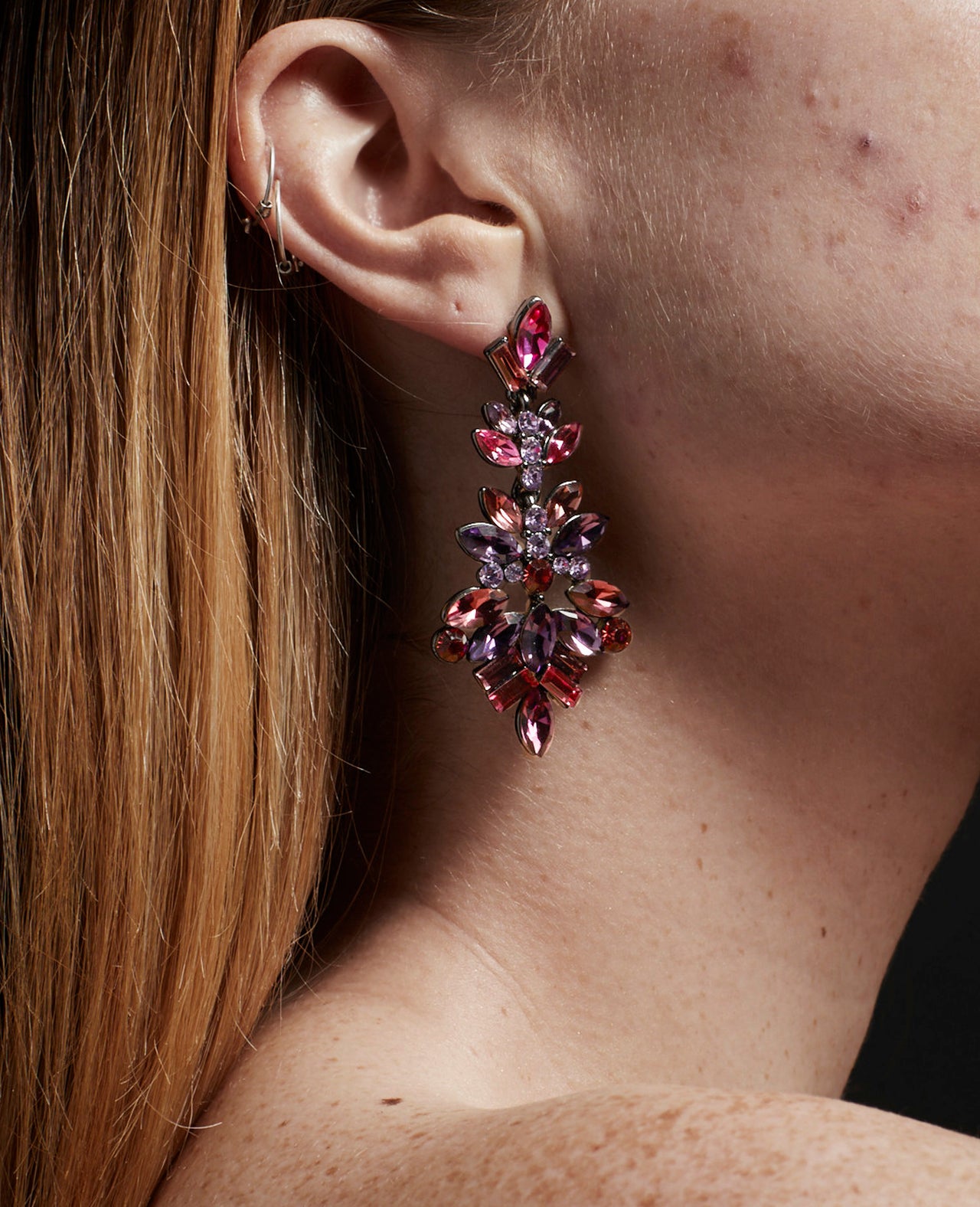 In keeping with Scarlet's body-positive-themed issue, the stunning photos showcase the characters' ― and actors' ― "flaws." Kat, Scarlet's social media director played by Aisha Dee, embraces her stretch marks. Sutton, a fashion assistant played by Meghann Fahy, goes makeup free, and writer Jane, played by Katie Steven, lets her moles take center stage.
"The Bold Type" showrunner Amanda Lasher told HuffPost that honest conversations about body image and self-acceptance are central to her vision for the series. The photo shoot provided an opportunity for the show to practice some of the messages its fictional magazine preaches.
"I feel like the standard of beauty for girls is so intense," Lasher said. "When I came on to the show, I wanted to tackle the idea of body image and the discrepancy between what we see on-screen and what is real."
Though "The Bold Type" offers a shiner version of millennial anxiety than most young women experience, Lasher said that the majority of storylines evolve from the writer's own real-life concerns and triumphs.
"We all talk in the writer's room about issues that are important to us and things that we struggle with in our own lives," Lasher said. "Then, we can get into a story that's always grounded in these three young women who are going through the same struggles that so many young girls are going through."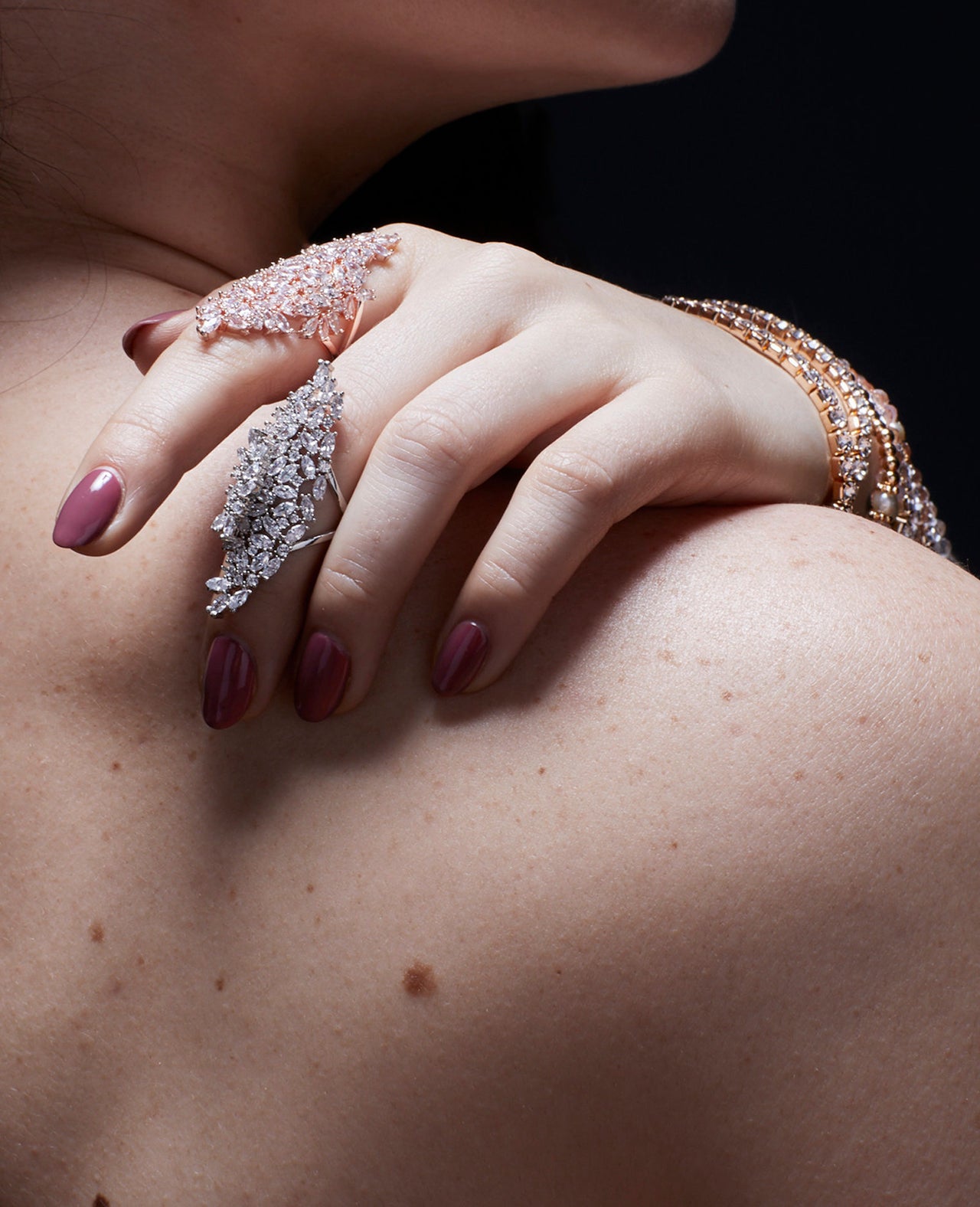 Lasher has two young daughters and often speaks to issues of body image and self-acceptance in schools. When asked what message she hopes viewers take from the storyline, Lasher said she wants young women to know "you're not alone in feeling like your body is different, is flawed or is not like what you see on their TV screen or in magazines."
"Nobody's perfect, not even these gorgeous girls," she added. "Your flaws make you who you are. They're unique, and that's not a bad thing ... Embrace them and love them and be kind to yourself."
The showrunner said that the episode, which also includes an appearance from body-positive activist Tess Holiday, was partly inspired by Dee's personal thoughts and feelings about her own body.
"I'm not covered in stretch marks, but I'm a human being woman, so I have some ... on my ass and thighs," Dee told HuffPost last month. "I've never seen that in a young adult show. And I wish I had. So we found a way to [work them into 'The Bold Type'] this season in a way that feels very organic."
To learn more about this special episode of "The Bold Type," HuffPost asked Dee, Fahy and Stevens about what it was like to showcase their chosen "flaws" so publicly. Read their responses below.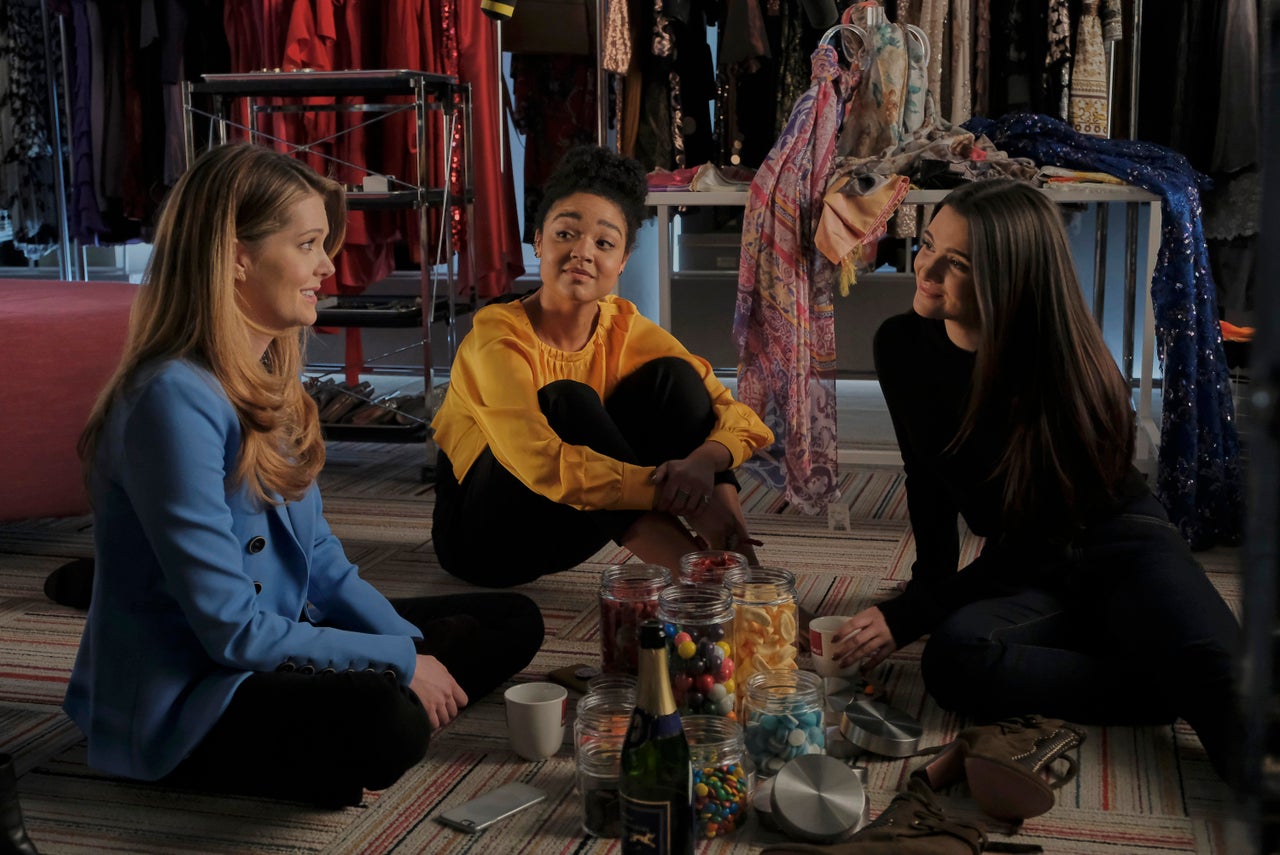 The characters on the show are always very put together, and the hair and makeup are on point. Were you nervous to abandon that for this episode's photo shoot?
Katie Stevens: I wasn't nervous, I was excited! I think it's so important to show women to embrace the things they view as flaws. They're not flaws, though! Moles are normal, zits are normal, stretch marks are normal, scars are normal. And they make you who you are!
Aisha Dee: I was so excited! I love that we had the opportunity to let go of expectations, to embrace our "flaws" and call it "art."
Meghann Fahy: Honestly, no. Aisha, Katie and I were excited from the get-go. It was something we all felt really strongly about, and we were thrilled to make it as personal as it is. When I was younger I used to watch television and wonder how it was possible that all of the girls had flawless skin, and it made me feel badly about myself because I have always struggled with acne. The truth is that television and film more often than not perpetuate this idea of unattainable perfection. We wanted to shed some light on that.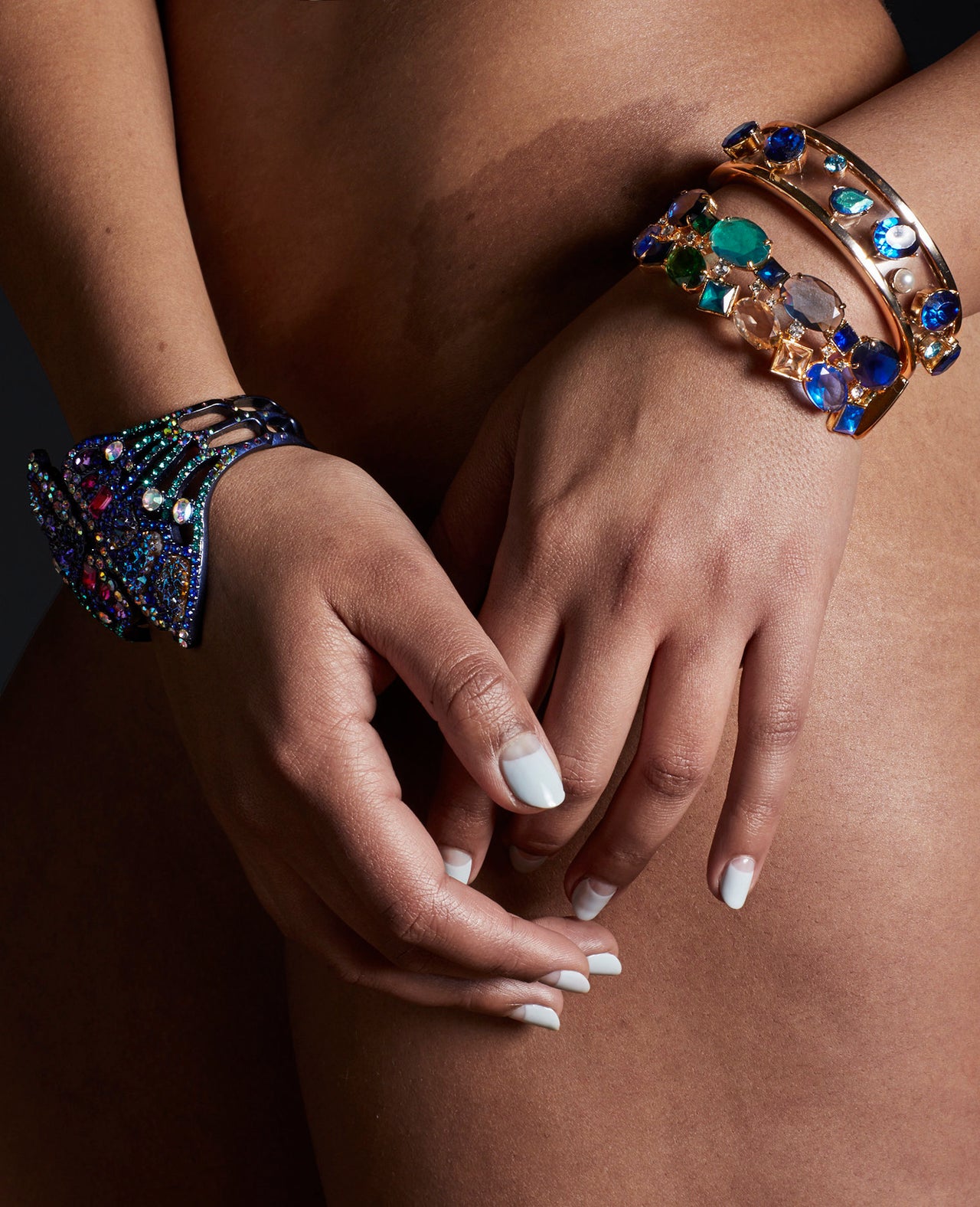 What was the experience like and what did you think about how the episode turned out?
Stevens: It was so fun! We took the photos separately and then got to film the scene. And it was such a testament to the friendship between Jane, Kat and Sutton, that they were all at their most vulnerable but they were able to truly let it all go and enjoy themselves, because they had support from each other. The end product was so beautiful, I honestly want a framed photo of the shoot!
Dee: Our showrunner Amanda Lasher called beforehand to make sure we were all comfortable and we got to pick things that we specifically wanted to showcase. Parts of my body that were the cause of so much teenage angst are now the things that make me feel unique and powerful. I'm so grateful to have a platform to share that.
Fahy: The experience was totally fun and liberating. It felt like an honor to be witnessing the beautiful, vulnerable strength that is saying, here's something on my body that society tells me is not pretty, look at it, with two of my best friends. I think we all felt really pleased with the outcome, especially with the response from a lot of the fans of the show. That's the whole point ― we want to inspire self-love and self-acceptance and to know that we are succeeding in doing that is an amazing feeling.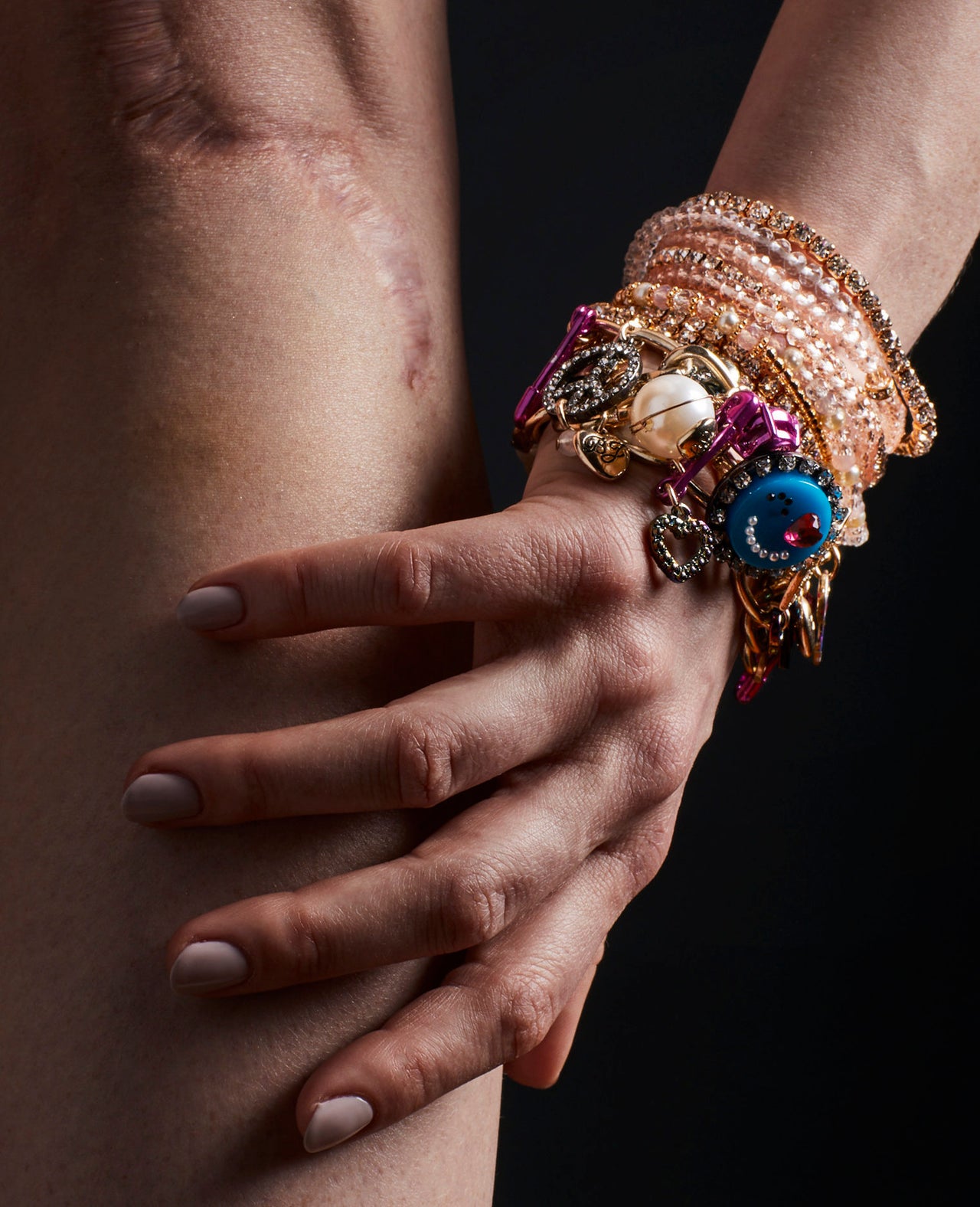 What do you hope viewers take from the scene and the photos?
Stevens: I hope that viewers can watch our body positivity shoot, see us embrace our vulnerability, and embrace theirs. I think it's so important to be able to look in the mirror and actively try to find beauty in the things you once viewed as flaws. Self-love is a journey and I hope they're taking that journey with us.
Dee: I hope this episode empowers and inspires others to embrace all of who they are, inside and out, with more love and acceptance.
Fahy: I hope that they will realize that behind all of the smoke and mirrors and eyeshadow, there are just people. And none of us are really that different. We're not interested in making a show that excludes viewers and makes them feel that they can't ever have what these girls on the show have. We want them to watch the show and see themselves and be inspired to be brave and to love themselves and their friends. To see the power in being kind and patient to yourself, and how having that outlook can permeate all of your relationships in a positive way.