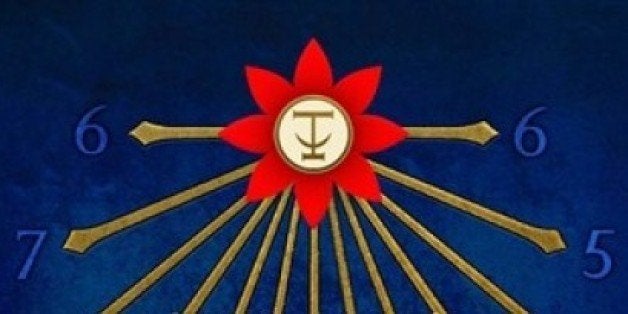 What is it about?
The novel follows a 19-year-old girl with particularly special supernatural powers who lives in a dystopian parallel universe (she lives in London, but it's certainly not the London we know). She is kidnapped and taken to a place run by inhuman creatures who use humans (both supernatural and regular) as slaves. The plot is too complex to continue from there, but just trust us on this one. You don't want to miss it.
Why are we talking about it?
First of all, this authors is super young (21) and she already has a seven-book deal. Also, the film rights were auctioned off for all seven books immediately. In addition, this book is being called the next "Harry Potter." Need we go on?
Who wrote it?
This is Shannon's debut novel, but it is book one of seven. She was discovered by two-time Booker Prize nominee Ali Smith in a writing class at Oxford.
Who will read it?
Adult fans of "Harry Potter," "Hunger Games" series. We admit that it takes awhile to get used to all the different terminology that Shannon throws at the reader, but once we did, we were completely sucked into her world.
What do the reviewers say?
NPR: "It's terrific—intelligent, inventive, dark, and engrossing enough to keep me up late to finish."
Entertainment Weekly: "But even if Shannon's inexperience is evident, her potential is too. Now that she's laid the detailed groundwork for her series, future installments may soar."
USA Today: "However, the sometimes-complicated world of The Bone Season may turn out in time to be the richest mythology book fans have seen since Harry hopped on a Nimbus 2000."
Opening lines:
"I like to imagine there were more of us at the beginning. Not many, I suppose. But more than there are now.
We are the minority the world does not accept. Not outside of fantasy, and even that's blacklisted. We look like everyone else. Sometimes we act like everyone else. In many ways we are like everyone else. We are everywhere, on every street. We live in a way you might consider normal, provided you don't look too hard."
Notable passage:
"Jumpers (RED): Able to aect the aether outside their own physical limits. Greater sensitivity to the aether (Dreamwalker, Oracle)"
REAL LIFE. REAL NEWS. REAL VOICES.
Help us tell more of the stories that matter from voices that too often remain unheard.