It's hard to put into words what becoming a brand new parent really feels like. So The Book Of Everyone, a personalized book-making website, set out to document those moment for dads, in photos.
For a special Father's Day book, they sent a photographer to hospitals in London to capture "that awe, worry and relief on the faces of new Dads who have just witnessed the birth of their sons or daughters." And then, dads were asked to describe that moment, or to send a new message to their new babies.
Welcome to the club, gentlemen.
Correction: A previous version of this story said the title of the photo book was called The Book Of Everything. It has been corrected to the proper title, The Book Of Everyone.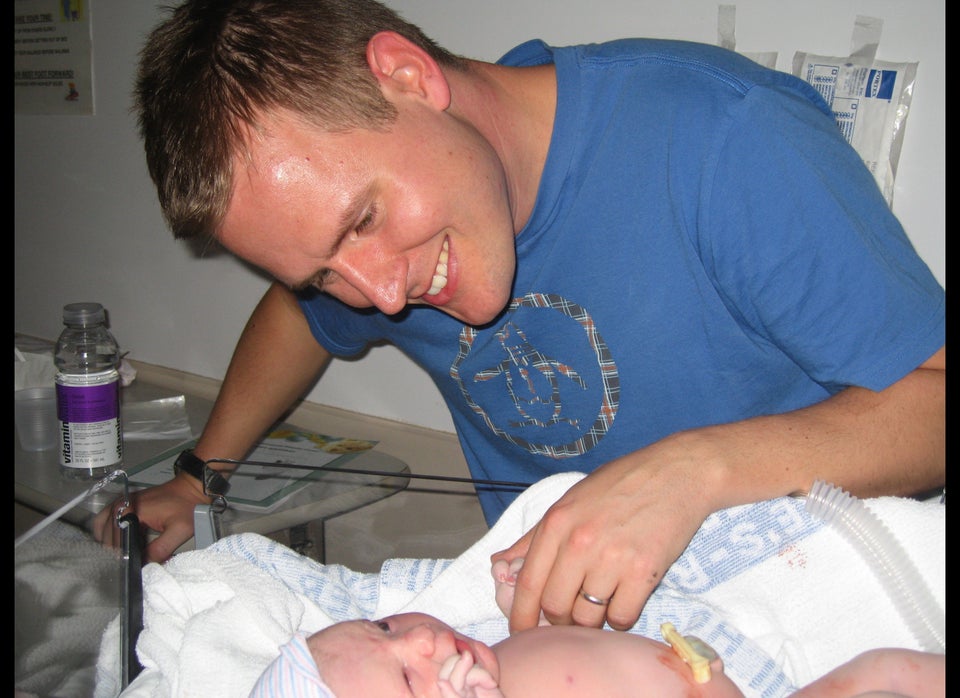 First Photos Of Dads And Babies