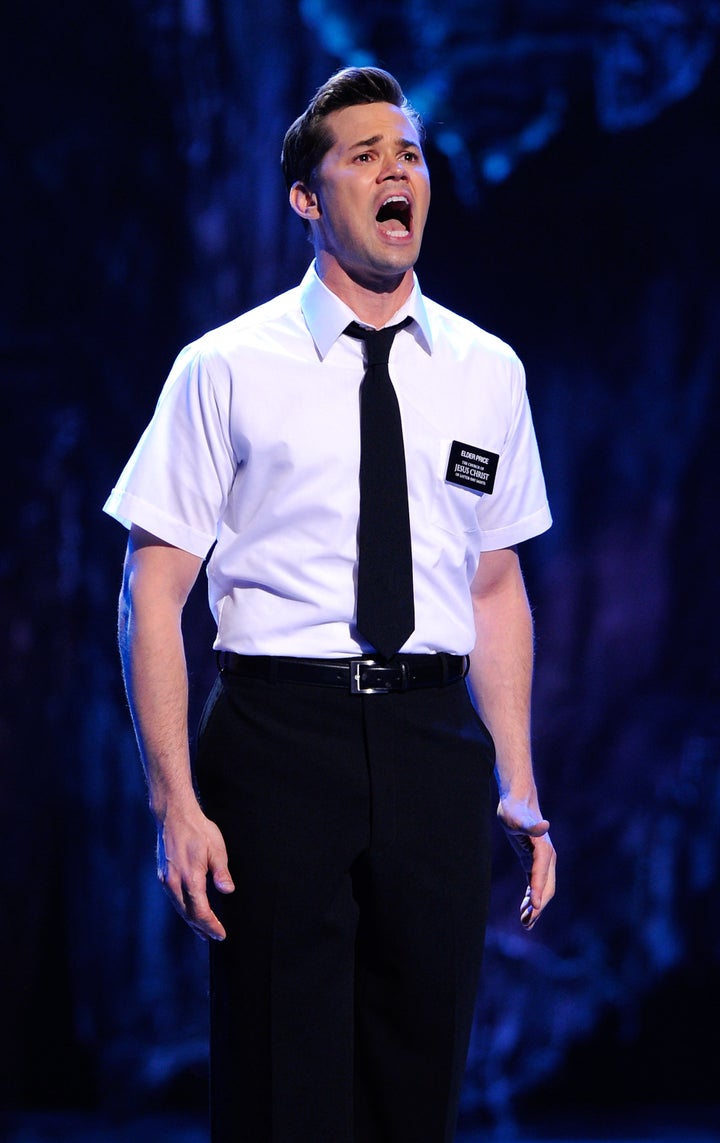 The 'South Park' guys have done it again.
Trey Parker and Matt Stone's first Broadway show 'The Book Of Mormon' took home nine Tony Awards Sunday night, including the illustrious Best Musical. And during a special performance of the climactic song "I Believe," most watchers got their first look at the breakout musical of the year.
The parody musical follows two young Mormon missionaries sent to Uganda to spread God's word, only to find themselves in the most hellish situations imaginable. In the scene below, Elder Price (Andrew Rannells) has lost his faith and attempts to regain the courage to fight an evil warlord aiming to control the Ugandan people.
As you'll learn via the hilarious lyrics in "I Believe," "The Book Of Mormon" is as much about mocking Mormonism as it is about celebrating it.
Popular in the Community