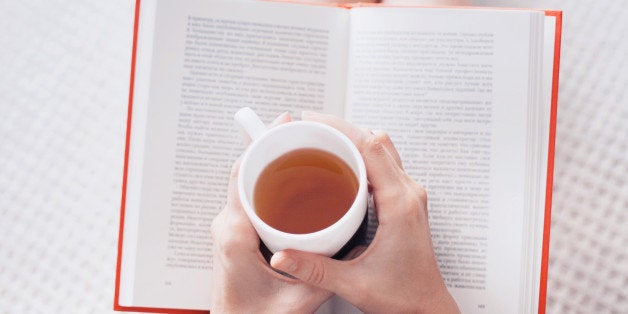 See, I'm one of those million of women, who has found comfort and courage on the pages of Gilbert's book. How? I will tell you here. Join me for a trip down memory lane to Bali five years ago:

It caught my eye immediately, as I walked into a café called Kafe: A book shelve stacked with the book, that book.
It's a sign, I thought to myself. A hoarse voice interrupted my marvelling.
"So.. you.. another woaca?!," it asked. Well, actually, it wasn't really asking, it was concluding.
Reluctantly my eyes left the bookshelf to meet the voice. It belonged to a middle-aged Mediterranean looking man. He took a sip of his espresso. Leaned back. Smiled at me.
"Ahem.. Am I.. What? Loca..?" I softly, somewhat politely, asked trying to accommodate his Spanish twang.
Loca, well, that could be me. After all, here I was. In Bali, in January, alone.
I had left the New Year's party to go straight to the airport. I had travelled 24 hour from my home country Denmark to get here (not recommendable to do so on a belly full of champagne by the way).
In Bali because of a book

Now, here I was. In this small Indonesian Island, I knew nothing about, besides what I had read in EAT PRAY LOVE. The book that had been my one fix point during the turmoil of what, I have later have come to call my annus horribilis.That year was my 30th one.
Shortly after my birthday I was tackled by a dark, adamant feeling. With its long claws it came to try and strangle me and bury my head down in a black hole. I had no idea where it came from and what it wanted with me. But Bob Dylan tried to word it for me singing: When something's not right it's wrong.
This became the year in which my life managed to squish in a minor depression. And a not so minor stress break down that (psychically) paralyzed me. And a divorce. My divorce. I left my husband and our very young marriage. And to top it off, my father was diagnosed with cancer.
So yes, loca, me? Could be.
In a choir of worry some people would let me know, that I was crazy to give up my safe bet of being in a marriage. I was crazy to give up "my safe bet" of becoming a mother. I was crazy to spend my last bit of savings to buy a trip to Bali and fly off alone.
I told them that I would become crazy if I didn't do it.
I failed to mention the fact that I went to Bali, because my real life heroine, Ms. Gilbert, had done so in the book, that had been my bible throughout all my misery.
I wanted to lick my wounds and heal my heart. I wanted to believe in magic and miracles again. I wanted to believe in me. In life.
I was ready for my annus mirabilis. Happy new year!
There was just this one little detail: I was completely in the dark as to how to get out of my dark, what to do and where to go from here. I had come as far as to Bali, but where to start when you want to start over?
The Elizabeth Gilbert Spiritual Tourist In Bali-cliché

The Kafé might be a good place to start, I thought. Start with coffee, always start with coffee, and from there I prayed that Bali would somehow provide me with the answers, I needed to proceed, onwards, in life.
"Ha ha ha, no not loca. Well, you tell me?! No. Woaca! W.O.A.C.A", the man repeated, spelled it out looking at me as if I had just landed here in this world. Which, to my defense, I kind of just had.
"Excuse me. I just flew in. Still hung over from New Years. And, ahem, hi, my name is Karen, and I am utterly clueless as to what you're asking", I admitted.
He pointed to the book shelve that had mesmerized me, where that book stood tall in bundles.
"Let me guess. You've read it, Eat, Pray, Love, and now you've come to Bali to do yoga and some soul searching and find the meaning of life, yeah? That, my dear, that's a woaca: Woman Of A Certain Age", he said.
I couldn't figure out whether to be utterly offended by being put in what sounded like a degrading box - or whether to laugh at the fact that it was so blatantly obvious how much of the Elizabeth Gilbert Spiritual Tourist In Bali-cliché, I apparently seemed to be.
I chose to laugh. Always laugh when you have the choice.
"Guilty as charged," I said and pulled the proof out from my yoga bag; my own warn copy of that book Eat, Pray, Love.
He laughed and bought me a well-needed coffee, and I reciprocated the poor guy with my life story.
WOACA or not, I finished and pointed out, before I left for to go to my yoga class; it's never to late to wake up and start again no matter how old, how lost, how hopeless, how poor, how rich, how ill. We all deserve a fresh start.
Now, five years have passed, and I recently went back to Bali. And guess what, that man was still sitting in the Kafé in Ubud as I walked passed. A little more round, a little more bald, a little more tanned - quite the MOACA, I would have loved to tell him, if he hadn't been busy chatting up a young woman.
I would have also loved to tell him, when I left after coffee that day five years ago to go to yoga, I came to meet a very special yoga teacher.
She taught me the word 'Shraddha'. That means faith in sanskrit.
That's how I started to trust in the answers that Bali provided me.
That's how I started to trust my gifts.
That's how I flew home to Denmark, and that's how I was crazy enough to quit my job ("my only safe bet to earn money", the choir of disbelievers hauled).
That's how I came to land my first book contract and write a best selling yoga book.
That's how I met the love of my life.
That's how I fell pregnant.
That's how we named our baby daughter Johanna - meaning Gift From God.
That's how, I have come to trust, that the safest bet in life is to have faith.
Calling all HuffPost superfans!
Sign up for membership to become a founding member and help shape HuffPost's next chapter