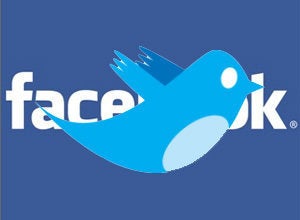 It is getting harder and harder to find relatable characters in fiction these days. Sure, many of them have gone for years without eating anything or ever going to the bathroom, and hardly ever do they fumble through awkward sexual encounters; but it is their blissful immunity from technological distractions that stands out as particularly foreign.
The average fictional character is either so thoroughly disinterested in email, social media, and text messages he never thinks of it, or else hastily mentions electronic communications in the past tense. Sure, characters in fiction may own smart phones, but few have the urge to compulsively play with the device while waiting to meet a friend or catch a flight. This ever-present anachronism has made it so that almost all literary fiction is science fiction, a thought experiment as to what life might be like if we weren't so absorbed in our iPhones but instead watched and listened to the world around us at a moment's rest.
Jonathan Franzen's novel Freedom could be considered, among other things, a pre-Facebook novel. Much of the action takes place in 2004, back when the site was for university students only. Franzen seems to wink at us when a character reaches for his (lowercase, physical object) "facebook." But what about the present? It's hard to imagine the female protagonist Patty isn't on Facebook today. Is she a friend or fan of Richard, the aging indie rocker she loves, who is not her husband? What kind of emotions does she experience when she scrolls down his page?
Even novels that acknowledge the way that technology saturates contemporary culture still never quite depict a sense of distraction in the narrative. Gary Shteyngart's Super Sad True Love Story is an ambitious satire of internet addiction set in the near future of livestreaming everything. But the parts of the book involving email and instant-message exchanges are presented no differently than the epistolary passages in nineteenth-century literature, (granted Jane Austen characters never said
The ADHD, multitasking, always-distracted world of today runs counter to the linear, leisurely-paced storytelling that makes a literary novel. To present email and text messages as they often feel would create an experimental novel, as if descending from Brion Gysin and William S. Burroughs cut-ups. Communicating with technology might be just a little too difficult for even the most skilled novelists among us to describe yet. In the meantime, the distraction-free world of contemporary fiction is an idyllic respite for the rest of us overwhelmed with it.
Related
Popular in the Community