For more years than I care to admit, I had worked as a bookseller in the San Francisco Bay Area. And during my tenure as an events coordinator, I had the chance to meet a couple of acclaimed authors who had also once worked as a bookseller. I thought that was neat.
There is a saying that many rock critics are aspiring musicians who secretly see themselves as Elvis Costello. The same may be true for booksellers. Some are aspiring authors who hope one day to be Dave Eggers or David Sedaris. Perhaps that was true for me. Watching these two former booksellers-turned-authors read from their published work, I felt inspired.
Today, the best known of the two is Jonathan Lethem. I put on a few events with this National Book Critics Circle Award winning writer. He is the "genre bending" author of Fortress of Solitude and Motherless Brooklyn, among other books. He is also a recipient of the MacArthur Fellowship. What's little known is that for a while Lethem worked at Moe's, the venerable Berkeley, California bookstore. It's a job he got after moving to the Bay Area from the East Coast. And, it's the job he kept while writing his first books.
The other bookseller-turned-author I worked with is less known, but no less inspiring. She spent nearly forty years working in bookstores in California and Texas. She was a clerk and head buyer, and worked the floor hand-selling books to customers back in the day before computerized inventories and when store staff had to know their stock. She also helped build a couple of small shops into major bookstores.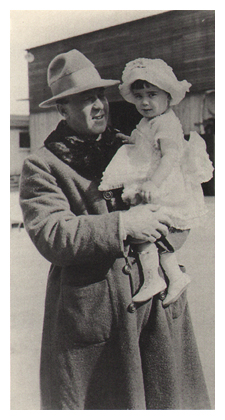 Beginning in the late 1940's, she worked at a succession of stores including the Post Oak and Sam Houston bookstores in Houston and the Santa Barbara Mission book & gift shop in California. In 1991, after 20 years on the job, she retired from the UC San Diego student bookstore. Her name, and the name under which she has published four exceptional books, is Diana Serra Cary. A couple of her books were written while she was working as bookseller.
Over the years, I wonder how many of her customers knew that earlier in her life she had been world famous. For a time in the 1920's, she along with Jackie Coogan (yes, Uncle Fester) was one of the two most famous child movie stars in the world. She was known then as "Baby Peggy."
Her likeness regularly appeared in newspapers and on the covers of magazines. Sheet music and postcards pictured her, and Gimbels, the famous New York City department store, even modeled a doll after her. She went on personal appearance tours, endorsed products, and met celebrities like Tarzan author Edgar Rice Burroughs (who is pictured here holding the child actress in his arms). There would even be editions of children's books published which put her image on the cover in the hopes of selling more copies.
She was a celebrity then, the Shirley Temple of her time. She was so famous that as Baby Peggy she was named the "convention mascot" at the 1924 Democratic National Convention. There is a picture of the child actress standing near the future President, Franklin D. Roosevelt, on the convention stage.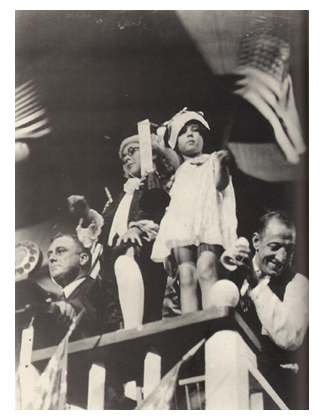 It was from such heights that this pint-sized star fell. At the age of 4 1/2 she was signed to a remarkable $1,500,000 contract. (Needless to say, that was BIG money in the early 1920's. It still is today.) Her co-stars included the likes of Clara Bow, Irene Rich, Edward Everett Horton, Hobart Bosworth, and other major names.
However, by the age of 6 it was all over. The film career of Baby Peggy abruptly ended in 1925 when her father had a falling out with studio executives over her contract. For the next four years, she worked in vaudeville. In the 1930's, a little more grown up, she returned to Hollywood and worked as an extra and bit player. As with Jackie Coogan, all her money had been squandered -- and not by her. The actress' final screen appearance was an uncredited role in Having Wonderful Time (1938), which starred Ginger Rogers, Douglas Fairbanks Jr., Lucille Ball, and Red Skelton.
In 1948, looking to make ends meet after her divorce, the one-time actress landed her first bookstore job. It was in a small Los Angeles shop. In a recent interview, Cary explained she was drawn to this line of work because she loved books and had always been a voracious reader.
Most of all she is drawn to non-fiction. Cary lists historians like Bernard DeVoto and Stanley Vestal as two writers whom she loves to read -- "two writers who make history read like a novel" is the way she put it. Another is the novelist and historian Dee Brown. When Cary struck up a correspondence with the acclaimed author of Bury My Heart at Wounded Knee, Brown admitted to the one-time actress that he had been a fan of "Baby Peggy."
While working as a bookseller, Cary free-lanced articles for the likes of American Heritage, Reader's Digest, and other local newspapers and history publications. She once sold a piece to the Saturday Evening Post, but it was never published.
It was also while working as a bookseller that she authored her first books. They include What Ever Happened to Baby Peggy: The Autobiography of Hollywood's Pioneer Child Star (St. Martins, 1996), and three works of film history, The Hollywood Posse: The Story of a Gallant Band of Horsemen Who Made Movie History (Houghton Mifflin, 1975), Hollywood's Children: An Inside Account of the Child Star Era (Houghton Mifflin, 1979), and Jackie Coogan: The World's Boy King: A Biography of Hollywood's Legendary Child Star (Scarecrow Press, 2003). In 2008, BearManor Media republished her autobiography in a slightly expanded edition. When I read it, I fell a little bit in love with this diminutive star.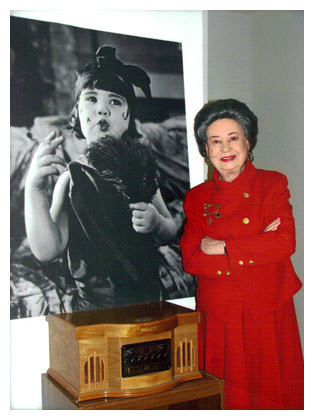 These days, the 91 year old former movie star, former vaudeville performer, former bookseller and current author is working on a new book. Cary says she loves reading, researching, and writing. Her forthcoming book is -- like some of her earlier work -- going to be an insider's look at the movie industry. According to Cary, it's to be a "study of fear and power in working Hollywood." A European documentary about the actress is in the works, and will likely be released next year.
As with so many silent films, the majority of Baby Peggy's movies have not survived. Nevertheless, in recent years, her film career has been celebrated anew and her surviving films have been shown at festivals around the world. She even makes the occasional bookstore appearance.
These events give her a chance to introduce her books and to tell her remarkable story to a new generation of readers and fans and booksellers. Diane Serra Cary, the bookseller turned author, is a star once again.
Cary, aka "Baby Peggy," will give a short talk and introduce her 1924 film, Captain January, at the Cinefamily's Silent Movie Theater in Los Angeles on July 7th. She will also be signing her books at the Castro Theater in San Francisco on July 16th as part of the San Francisco Silent Film Festival.
Thomas Gladysz is an arts journalist and author. His interview with Allen Ginsberg was included in Sarah Greenough's "Beat Memories: The Photographs of Allen Ginsberg" (National Gallery of Art, 2010). And recently, he wrote the introduction to the Louise Brooks edition of Margarete Bohme's classic novel, The Diary of a Lost Girl (PandorasBox Press, 2010). More at www.thomasgladysz.com.
Calling all HuffPost superfans!
Sign up for membership to become a founding member and help shape HuffPost's next chapter