We'll raise a glass to this!
Landscape designer Angela Huerta wants to take boring ol' wedding florals up a notch with the The Boozy Bouquet -- a flask that doubles as a bouquet handle.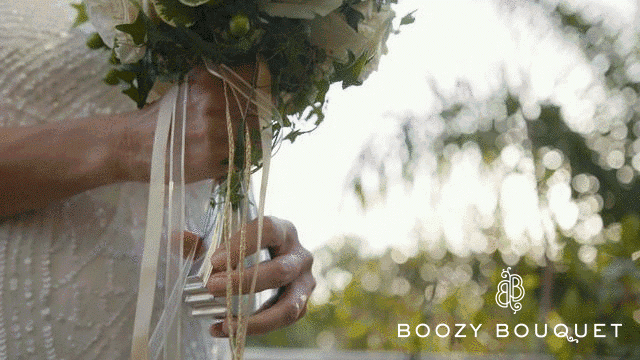 The Art Deco-style flask holds about 4 oz. of liquor and is made up of three parts: the floral cage, the flask cap and the flask handle.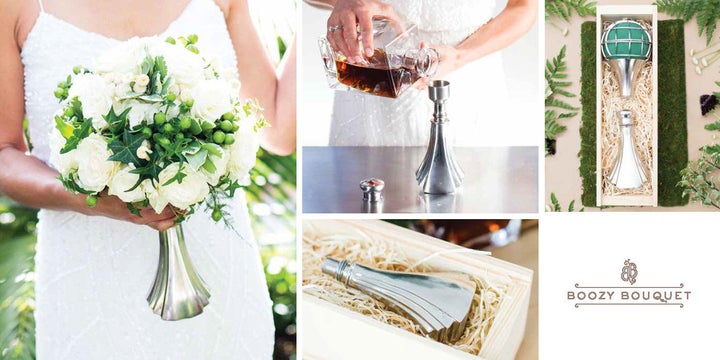 Huerta came up with idea last May while getting a haircut at her friend Gwen's salon. The two were chatting about Gwen's upcoming wedding in Las Vegas when the Boozy Bouquet was conceived.
"She joked that she wished she could smuggle a flask in her bouquet and I honestly started to think about solutions while Gwen snipped away," Huerta told The Huffington Post. "I wanted to be able to surprise her with a crafty makeshift bouquet flask in time for her wedding. I went online to look for DIY inspiration and realized that nothing like this existed, so I began thinking seriously about developing the concept."
Though we don't encourage brides and grooms to get sloshed before the ceremony, we love the idea of a celebratory toast among the bridal party to ease those pre-wedding jitters.
Huerta recently launched a Kickstarter campaign in hopes of raising $55,000 to fund the final refinements to the design and begin manufacturing the product in her home state of California.
Head over to the Kickstarter page to make this ingenious product a reality. For more information, watch the video above.
Related
Before You Go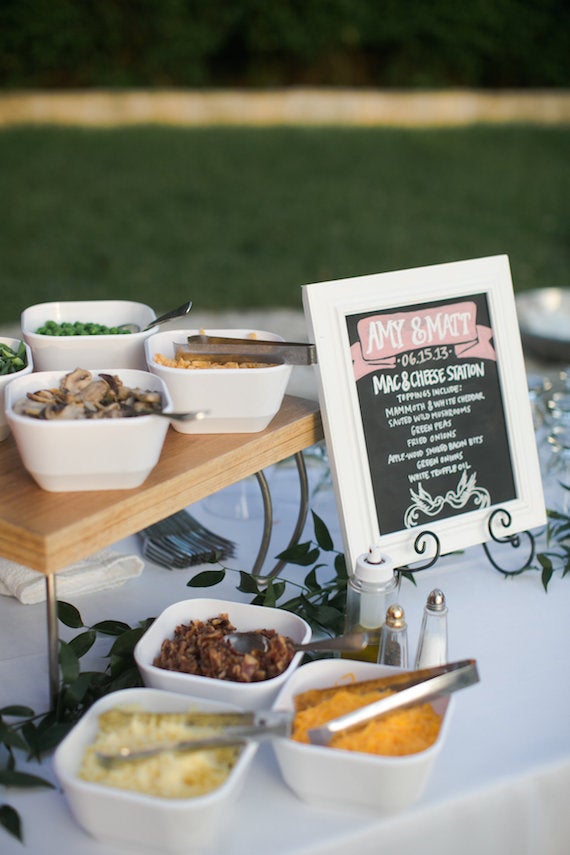 Delicious Wedding Bar Ideas