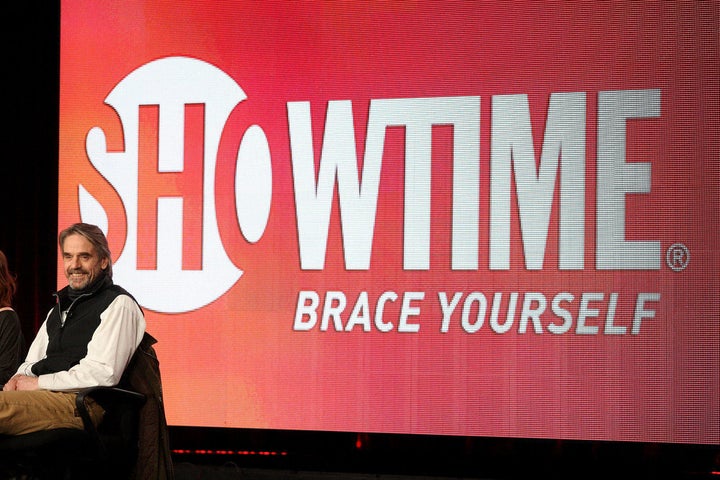 The Tudors. The Borgias. Vikings. If you've watched a television period drama in the last few years, there's a good chance it was scored by composer Trevor Morris. Morris has become a veritable time-traveler, musically taking us back to the distant past with a modern twist.
His score for The Tudors, mixing period instrumentation with a modern sensibility, nabbed him Emmy gold. In fact, Morris has been the most Emmy-nominated composer for the last two years.
Ahead of the April 14th season three premiere of Showtime's scandalous papal drama The Borgias I chatted with Morris about finding the right tone for the score, the difficulties of creating the sound for The Tudors, and what's to come in The Borgias' third season.
I'm a big fan of many of the things you've scored, particularly The Borgias. I'm really looking forward to the new season. What do you find interesting in scoring for that show?
Oh there's so much! Just the chance to work with Neil Jordan, who is an Oscar-winning writer-director, is great. Working with Neil was a big draw for me. It really is his show. He's tried for like 10 or 15 years to get it made as a movie and he finally got it made as a TV show. I think it's even better that it got made as a TV show.
I think it works a lot better as a TV show actually.
Oh definitely, you could never do it justice in two hours.
It's such a big story.
The Godfather, which is based off the Borgia family person-for-person, took three movies that were three hours each to get that story out. Plus I have an affinity for these kind of dark, murderous, bloody, conniving sort of tales. They make me think, which I'm always a fan of.
I just find that family completely fascinating and the whole Borgia dynasty completely fascinating. It has to do with obviously the corruption of the Catholic church and the corruption of power and creating a mafia in its own way. It's interesting and dark, but it's my kind of drama. I'm working on it right now as we speak and with my work on these shows I'm impressed with how beautifully it's shot and how well it's acted.
It's a gorgeous show to look at too.
Absolutely. If you look at The Borgias, it looks like a one hour movie each week. The way they shot it, the way it's scripted and written, the colors, the cinematography, the acting, and everything right down the line is like a little movie. It's such a -- I hate to say classy because it sounds trite -- but it's really the right word isn't it? It's such a classy show and I'm really lucky to be part of it.
You probably wouldn't be able to tell me much, but what can we look forward to in The Borgias' upcoming third season?
I can't tell you too much about the exact plot, but it's going into new depths and new levels. I can say this, in The Godfather Al Pacino's character starts to take over for Marlon Brando, which are the same characters as The Borgias. Cesare is starting to find his own way. He's coming out on his own a little bit, he's becoming more powerful and kind of becoming the leader of the family in a way.
So it's exciting to see him as a character grow. It's getting deeper and darker and more corrupted, which makes it much more interesting in each show. I'm about halfway through scoring season three, so I'm looking forward to see where it goes in the end.
You talked about being fascinated by the Borgia family, how much do you know about them from the historical time period? And also how influenced were you by the music of that time period?
I'm not terribly influenced by period music on period shows. I've been lucky because The Tudors started, in my opinion, this chain of events where period dramas became fashionable again. And they wanted to reinvent the costume drama in some new modern ways so I wasn't beholden to anything. I could kind of pick and choose certain instruments that speak of that time, you know 1500s in Italy. But mostly I do what I think fits the color of the screen more than what is historically correct.
I'm not a musicologist, I don't care to be one. Part of the fun for me is that I get to make up a completely new language. I think the music for The Borgias, not unlike the music for The Tudors, is really unique in a way. My aspiration is for it to be unique in a sense that it only really fits for this show. The period music of that time wouldn't be as interesting against these images, if that makes sense. It's wonderful music but it doesn't have the gravity that a modern audience would want.
I love the soundtrack to The Tudors, I listen to it all the time. How did you go about creating the sound for that show?
Well it's a funny story because the first season was incredibly hard for me. Like depressingly hard. I guess looking back, what we didn't know we were doing, or at least we didn't articular to ourselves, is we were really reinventing the costume drama for everybody. Since then the audience is ready to engage in historical pieces interpreted in a modern way. With The Tudors we didn't know how modern was modern.
If you look historically King Henry was a tall, sort of reddish haired guy and of course they cast Jonathan Rhys Meyers. So right away there are liberties being taken that made it more modern. So the approach to scoring was tough because I didn't know where the needle was and I don't think the producers and Showtime did either.
There's a lot of trial and error in that one, and I mean a lot of trial and error, because we were making it up as we went. But my approach was similar to what I said earlier, which was not to be beholden to period music. It just didn't interest me as much. But I cherry picked certain instruments from that period to make sure it had one foot in that world and then I kind of brought my thing to it. That became the magic formula of the sound of The Tudors.
I especially adore the love theme between Henry and Anne Boleyn, 'A Historic Love.' What inspired some of the specific themes for the show? And did the performances have any impact on how you scored?
Absolutely. When I see an image or an actor's performance I react immediately and new music starts to come out of me. In terms of tempo or feel or speed I'm very much reactive to what I see. The writing of The Tudors was so amazing and the acting was fantastic. Just watching these characters develop and Henry is such a broken, complex person. To watch his love stories with his many wives, it was just so interesting to me. I love that kind of stuff. It was very much driven by the actor's performances and the writing I think. It definitely inspired me.
I was always shocked The Tudors wasn't more recognized by awards, but I think that might go back to what you were saying about the show being the first of its kind.
Yeah, I think the first person through the gate gets it the hardest. People were like "well, that's not historically correct" and "well, that's not what Henry looked like" but that was the point of the show, to modernize it. The costumes were very beautiful and very modern in their own way. The fabrics didn't exist back then, but who cares? That was the fun of the show. It was so engaging and beautiful to look at. You know it wasn't dark and gritty and muddy, it shimmered to me. It had a glimmer to it that made it very sexy and enjoyable to watch. I think at first people were a little bit thrown by the fact that it took so many liberties.
I think that The Tudors and The Borgias really hold up. So again I'm really proud and grateful to be part of these shows.
The third season of The Borgias airs on Sundays at 10 pm EST on Showtime.
Calling all HuffPost superfans!
Sign up for membership to become a founding member and help shape HuffPost's next chapter