Out of the 26,639 people who completed Monday's Boston Marathon, 72-year-old Fran Drozdz finished 26,639th. That's dead last, and for her, it didn't matter.
The roaring crowds and official coronations had departed, and workers were well into their tear-down of stands and barricades when she crossed the finish line at 8:45 p.m. But who she is and who she was running for is far more important than her time.
Running in honor of her husband Stan, who's fighting cancer for the third time, Drozdz was surprised to see him there at the finish line to place a medal around her neck. Stan, however, was relieved: Fran took so long to finish that he had called the Boston Police earlier, afraid that his wife might have gotten injured or even lost.
"I get a medal? Oh yay, for my husband," said a giddy Drozdz to NECN as Stan, noticeably relieved, ushered her past the finish line.
An Arizona native and accomplished marathoner, Drozdz told the Boston Herald that Monday's crowds are what made the day so special.
"It was the people who were so wonderful," she said. "In front of people's houses they had brand new socks if you wanted socks, brand new gloves if you wanted gloves. I've run 75 marathons and never had this happen. The people here have been wonderful."
Sometimes the best finish last.
Before You Go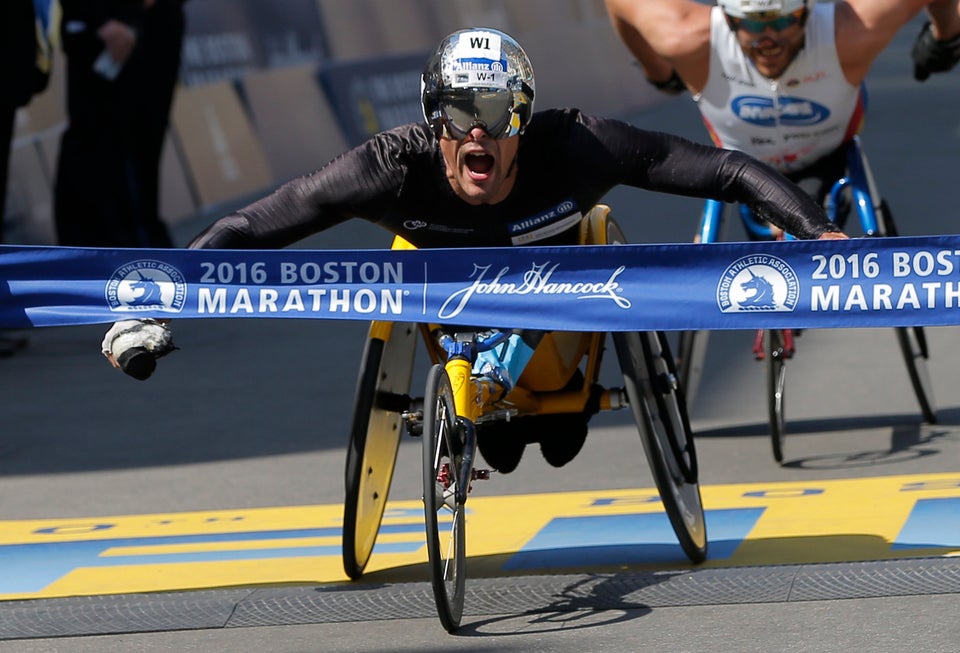 Photos From The 2016 Boston Marathon That Will Inspire You
Popular in the Community