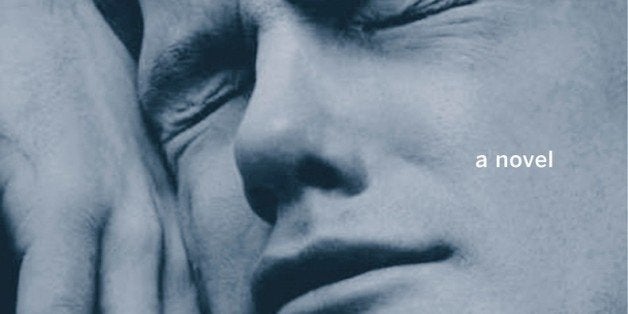 A Little Life
by Hanya Yanagihara
Doubleday, $30.00
Published March 10, 2015
The Bottom Line is a weekly review combining plot description and analysis with fun tidbits about the book.
What we think:
After the publication of Donna Tartt's The Goldfinch in 2013, critical opinion diverged sharply; the book won the Pulitzer Prize, but was deemed by some literati to be poorly written, unserious, a gothic fairy tale for adults. Hanya Yanagihara's doorstop of a second novel, A Little Life, seems primed to elicit similar reactions. Emotionally harrowing yet full of rather implausible sources of comfort, A Little Life somehow throws readers between the most unlikely extremes of horror and joy that life holds, making for a compulsively readable if artistically flawed sophomore effort.
At the center of A Little Life, which follows four tight-knit college friends from their mid-twenties to their fifties, is Jude St. Francis, a reserved, enigmatic genius. Jude's intelligence, generosity and quiet charisma keeps his friends close, even as he remains inaccessible to them; he has never told them about his childhood or how he acquired the severe leg injuries that increasingly limit his mobility as he grows older. Willem, J.B., and Malcolm, the people closest to him, protect him by allowing him to hide himself, even as they wonder if they should.
The four are ambitious and soon become successful to an almost improbable degree -- Jude pours his logician's brain into a lucrative law career, Willem becomes a film actor, Malcolm is a groundbreaking architect and J.B. a brilliant painter. The novel, which starts in a dingy, cramped apartment shared by Willem and Jude on Lispenard Street, soon takes them to settings accessible only by the wealthy: lavishly redone loft apartments in SoHo, specially commissioned country homes upstate, opulent foreign tours. Jude even finds unlikely happiness in his personal life; his law professor becomes a mentor and father figure, and he has a family at last.
Their lives also, inevitably, grow more complicated. J.B., always the social butterfly, develops a drug problem that exacerbates his darker traits. Willem struggles to find a girlfriend who can truly accept Jude's importance to him. Jude, meanwhile, is locked in a battle with his inner demons, which grow more life-threatening and unconquerable the longer he avoids confronting them or seeking help for the horrific childhood traumas that spawned his suffering.
As the saga winds on, however, Malcolm and J.B. fall to the side, their presence paling next to the intensity of Willem and Jude's friendship, and the relentless agony of their struggle to keep Jude alive and well. It's hard to believe that any part of a 720-page book could seem underdeveloped, but the practical disappearance of two characters whose centrality was so insisted upon by author leaves a weak spot in at the heart of the book. Even as J.B. remains a presence, his story becomes so sporadic that even his seemingly major incidents often vanish from history without further trace. There isn't, somehow, enough space in this massive novel to tie up all these narrative threads.
Those pages aren't wasted, however, if only in the necessity of drudging repetition to convey the Sisyphean agony of a life of trauma and chronic depression: the occasional peaks, which allow readers as well as the characters to indulge in unrealistic optimism, then the fall back into the depths, which wrings the heart more painfully each time.
It can be deeply exhausting to read, over and over again, such unvarnished negativity, and to see a character we grow to care for mired in self-hatred. Bluntly, repeatedly, we hear of Jude's relapses into self-harm and read his chorus of hateful inner voices. But this granular portrayal of depression and, eventually, grief, is the greatest strength of the novel. Despite occasional bursts of lyricality, Yanagihara has composed most of A Little Life in smooth, readable prose. Yet Yanagihara captures the mundanities of mourning with piercing accuracy -- the realization that you've forgotten your loved one's voice, the conflicting desires to hear them spoken of and to never hear their name because it's so painful.
A Little Life is ambitious, and its flaws are commensurately major: the indistinctness of many secondary characters, the lapses and odd elisions in the narrative. The story's themes tend toward the trite: The past isn't really past, to paraphrase Faulkner. Most strikingly, A Little Life possesses adult fairy tale elements similar to The Goldfinch, sometimes straining the reader's credulity. Jude's origins are horrifyingly tragic and isolated, yet the life he discovers with his college friends is lavishly endowed with physical comforts, financial stability, and supportive relationships. So many of both the most miserable and the happiest elements of the book test our willingness to suspend disbelief, to live in the world Yanagihara has created, which looks so much like our own.
But the triumph of A Little Life's many pages is significant: It wraps us so thoroughly in a character's life that his trauma, his struggles, his griefs come to seem as familiar and inescapable as our own. There's no one way to experience loss, abuse, or the effects of trauma, of course, but the vividness of Jude's character and experiences makes the pain almost tangible, the fall-out more comprehensible. It's a monument of empathy, and that alone makes this novel wondrous.
The Bottom Line:
A Little Life is a flawed but impressive novel that lifts the veil on the heart-wrenching consequences of trauma and loss.
What other reviewers think:
Kirkus: "The phrase 'tour de force' could have been invented for this audacious novel."
Publishers Weekly: "By the time the characters reach their 50s and the story arrives at its moving conclusion, readers will be attached and find them very hard to forget."
Who wrote it?
Hanya Yanagihara lives in New York City. A Little Life is her second novel. Her first was the critically acclaimed The People in the Trees, which was published in 2013.
Who will read it?
Fans of modern-day emotional epics like The Goldfinch, and readers who enjoy cathartic narratives about tough, intractable issues.
Opening lines:
"The eleventh apartment had only one closet, but it did have a sliding glass door that opened onto a small balcony, from which he could see a man sitting across the way, outdoors in only a T-shirt and shorts even though it was October, smoking. Willem held up a hand in greeting to him, but the man didn't wave back."
Notable passage:
"The hyenas were still chasing him, but now he could see, very far in the distance, a house with an open door, and he knew that once he had reached that house, he would be safe, and everything that pursued him would fall away. They didn't like it, of course -- they could see the door as well, they knew he was about to elude them -- and every day the hunt got worse, the army of things chasing him stronger and louder and more insistent. His brain was vomiting memories, they were flooding everything else -- he thought of people and sensations and incidents he hadn't thought of in years. Tastes appeared on his tongue as if by alchemy; he smelled fragrances he hadn't smelled in decades. His system was compromised; he would drown in his memories; he had to do something."
Related
Before You Go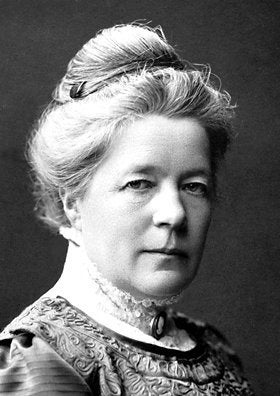 13 Nobel Prize In Literature Winners You Should Read
Popular in the Community