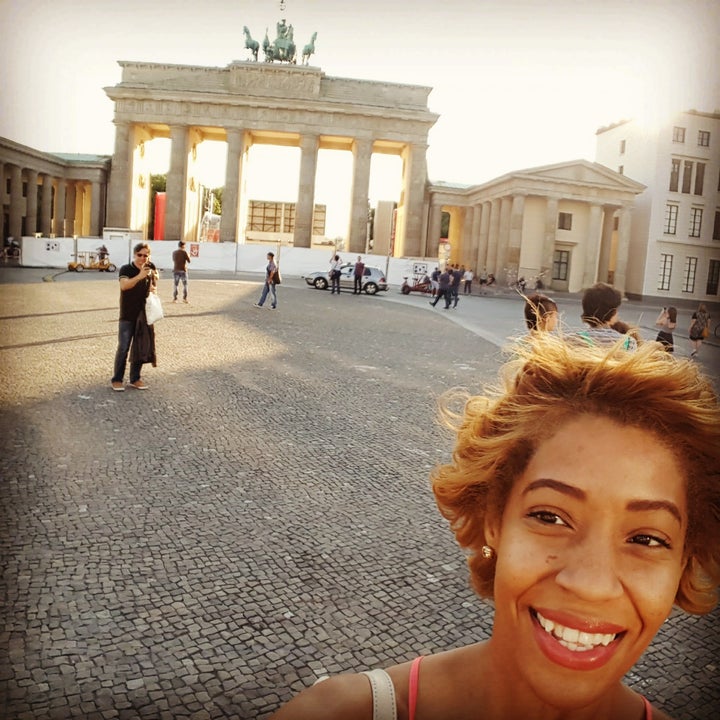 The Brandenburg Gate holds over 200 years of history, it is one of Berlin's most significant monuments and landmark. During the Cold War, it was symbolic of the Berlin and German division. Now the Brandenburg Gate is known as a national symbol of peace and unity. In other words, this gate represents the reunification of East and West Germany, which occurred in 1990.
In 1791, the Brandenburg Gate was commissioned by Friedrich Wilhelm II. We would conclude, that the Gate was created as a political symbol, but this was not the case. The reason was rather simple, the Gate was created to mark the end of the boulevard named Unter den Linden.
As I stared and admired this magnificent Gate, I was in awe of its immense size, it makes you feel rather small. Being able to see this monument in person makes you appreciative of not only Berlin's history, but also of their architecture. The gate is classified as a neoclassical architecture. The Brandenburg Gate is 85 feet in height and 215 feet in width. At the top of the Gate there is a statue known as the "Quadriga", which depicts a statue of the goddess of victory driving a chariot pulled by four horses.
Numerous events and celebrations are held at the Brandenburg Gate. For example, every New Year's Eve its estimated that 1 million people come to the Gate to celebrate with displays of fireworks and music. There is also a bonus when you visit the Brandenburg Gate, it is within close proximity, to several other attractions and museums.
Attractions within the area:
Academy of Arts
Tiergarten
Akademie der Künste Pariser Platz
Museum für Film und Fernsehen
Martin-Gropius-Bau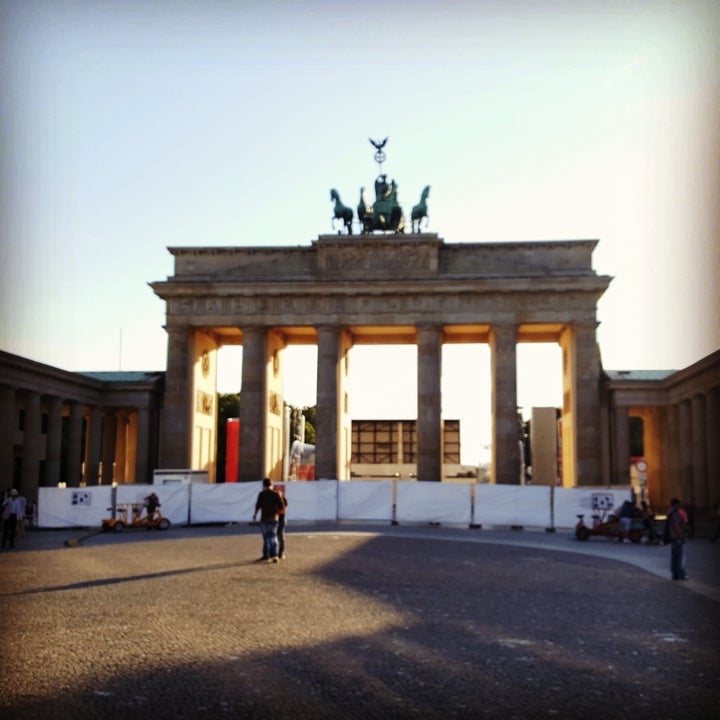 Related
Popular in the Community