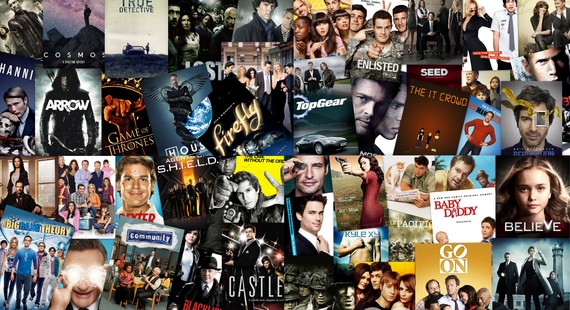 In lieu of resolutions, I like to kick the year off by playing "forecaster." And no, not in a meteorological way. I like to consider the landscape and prepare for the unique opportunities ahead.
This year, I'm acutely aware of the contradictions that are manifesting themselves in the media and entertainment marketplace. Scrolling through your social feeds is the equivalent of strolling through Times Square--sensory overload. Clickbait is king, but so is binge-watching. Consumer attention is a hot commodity and, as marketers, our most valuable resource.
"New year, new you," they say. Maybe we should say, "new year, new attention."

In the "war for attention," the competition is fierce;certain content and content creators rise to the top. To win the war, brands have to predict consumer impulses, pivot to meet demand, and present best-in-class content. Easier said than done. So, I asked a handful of smart colleagues to finish this sentence: The brands that win the war for attention are...
JENNIFER KRANZ
Vice President of Marketing--Promotional Planning and Strategy, WE tv (AMC Networks)

The brands that win the war for attention are the ones with the best product for audiences that want what they're selling. Casting a wide net for a TV audience is a practice that should soon be obsolete. There are viable eyeballs for just about any TV shows--reality or scripted. Knowing where to find the folks that want to watch what you have is absolutely key. So is targeting them with 'samples.' And the old rule of 3+ frequency is dead. We find that we need much higher frequency levels among the segments that are most interested in watching.

ROBYN GOODMAN
Theatrical Producer, Aged In Wood Productions (Avenue Q, In The Heights, Rodgers + Hammerstein's Cinderella)
The brands that win the war for attention are the ones with which we have a positive emotional identification--this can be products, books, films, and even stars that tap into something deep--or a fantasy factor that makes us feel good about ourselves and included in contemporary culture. In the theater I note that shows about misfits, people struggling to succeed, or 'a stranger comes to town stories' can all hook an audience with a deep, emotional connection. When Marlon Brando said, 'I coulda been a contender' in On The Waterfront, he knew it would move the audience. Everyone is striving for something.
KRISTIN MIREK
Vice President of Multi-Platform Development & Marketing, TV Land (Viacom Media Networks)

The brands that win the war for attention are those that can develop and maintain deep one-to-one relationships with their most ardent supporters. Just producing a great product or content and having wide distribution is not enough today. You also have to engage with your fans so that they can advocate passionately on your behalf. Consumers often cite peer recommendation as the number one reason to try a new product or show, and brands who understand that dynamic are the ones who will prevail in the war for attention!

What do you think? #AttentionParadox This article originally appeared as part of the agency's publication, SITUATION.
Calling all HuffPost superfans!
Sign up for membership to become a founding member and help shape HuffPost's next chapter