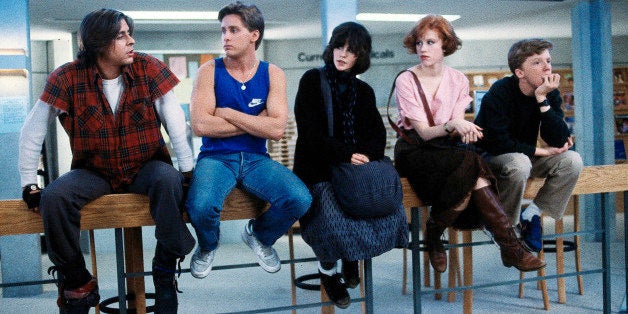 On Feb. 15, "The Breakfast Club" turns 30 years old. What's most important about the film, in addition to the way it encapsulates adolescence in the '80s (along with two other John Hughes films, "Sixteen Candles" and "Ferris Bueller's Day Off"), is its role in pioneering that "kids from all around the lunchroom" ensemble format. Of course, that made the cast especially important. HuffPost Entertainment spoke to casting director Jackie Burch along with costume designer Marilyn Vance and director of photography Tom Del Ruth about what went on behind the scenes when they worked with the five high schoolers from most iconic detention session of all time.
1. It got so hot on the upper level of the set that cast and crew would often fall asleep and pass out in the heat.

Since "The Breakfast Club" was shot on a closed set, it required a lot of lighting. According to Del Ruth, that meant the upstairs portion of the library (where most of the cast and crew would wait between scenes) was sometimes 95 or even 110 degrees. "They often dozed off in the heat. They'd start snoring," Del Ruth said. "We had to have the assistant directors go wake them up in the middle of the shots. We had to hire two additional assistant directors to just work the second floor and keep the crew awake so they wouldn't snore and ruin the sound takes."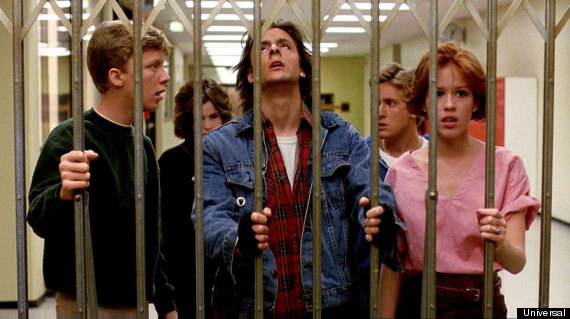 2. The title was originally going to be "The Lunch Bunch."

By the time Vance came aboard, the scripted film was called "The Breakfast Club." That wasn't always the case. "It was going to be called 'The Lunch Bunch,'" she said. "But a friend of John's from another school had a detention class called 'The Breakfast Club,' so he decided to go with that." (Thank you, John's friend.)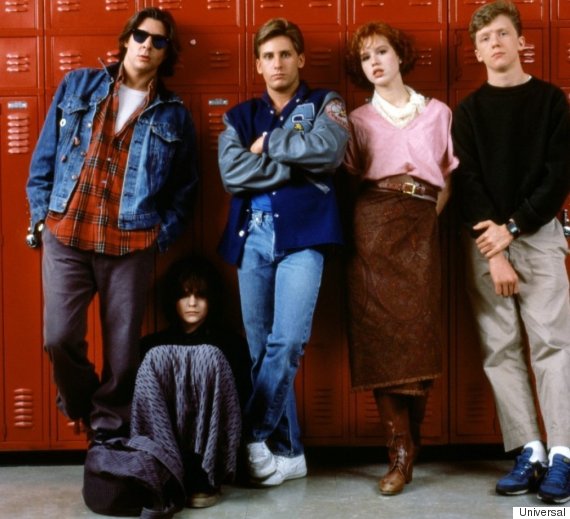 3. Molly Ringwald fought to play Allison, even though she was cast as Claire.

As Burch tells it, Hughes knew he wanted Ringwald for the part of Claire from the start, but Ringwald wasn't convinced she was right for the role. "Halfway through, Molly wanted Ally's role," Burch said. "And I told John, 'No, that is the biggest mistake!' He finally didn't do it and thank God! I think it would have ruined the movie. I thought that was ridiculous."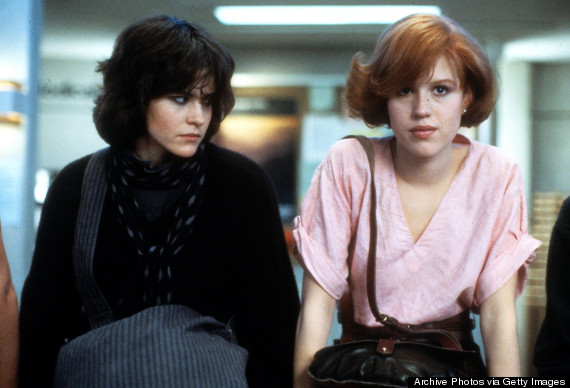 4. Molly Ringwald had a lot of influence over John Hughes once production started, and may have gotten one actress let go.

Ringwald was very much Hughes' muse during that period in the mid-'80s, and he respected her opinion on and off set. "There was another girl cast as the gym teacher, and I don't know if Molly didn't think it worked or what, but they got rid of her," Burch said. "That was devastating for that actress, but she went on to direct movies. Behind the scenes, Molly had John's ear." (Ringwald's representation did not respond to HuffPost's request for comment.)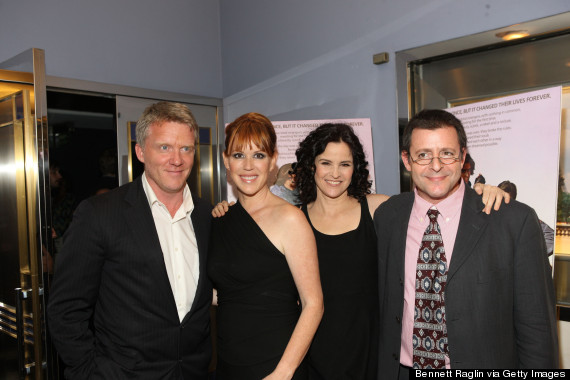 5. Judd Nelson stayed in character and taunted the rest of the cast. He was so rude to Molly Ringwald on set that he was threatened with being fired.

As Burch tells it, Nelson was simply trying to stay in character. "I got this phone call from set, saying, 'You better get Judd under control or I'm getting rid of him!'" she said. "What happened is that Judd became the character, like a method actor. These were kids! Some of these kids were minors. But Molly had John's ear, you know. They were very upset that Judd was taking it too far." Del Ruth said he wasn't privy to what went on with the cast, though he knew Nelson's acting style well. "I've done a couple movies with him, and he has that kind of quality about him," Del Ruth said. "He's a total actor in the sense that he could be that character on and off the screen."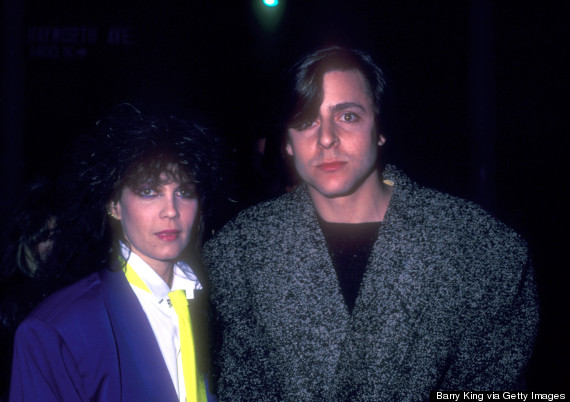 6. Before they found Judd Nelson, Nicolas Cage was considered for the part of Bender ...

There was worry on set that the cast didn't include enough big names. "They were talking about Nicolas Cage, and I just felt like Judd was the perfect last ingredient," Burch said. Hughes expressed hesitation over Cage, and Burch agreed he was lacking that "innate coolness" she later found in Nelson.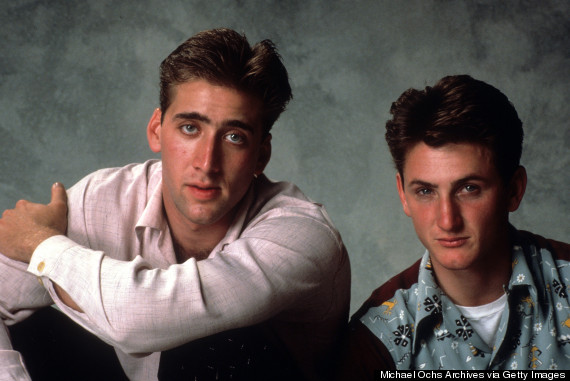 7. ... And so was John Cusack.

Cusack wasn't yet a star at the time, but he had done more work than the other potential Benders, and Hughes knew him from "Sixteen Candles." "I didn't want John Cusack. I didn't think he was right at all," Burch said. "Now, he's turned into a darker character, but back then he was still just a real conservative Midwest kid."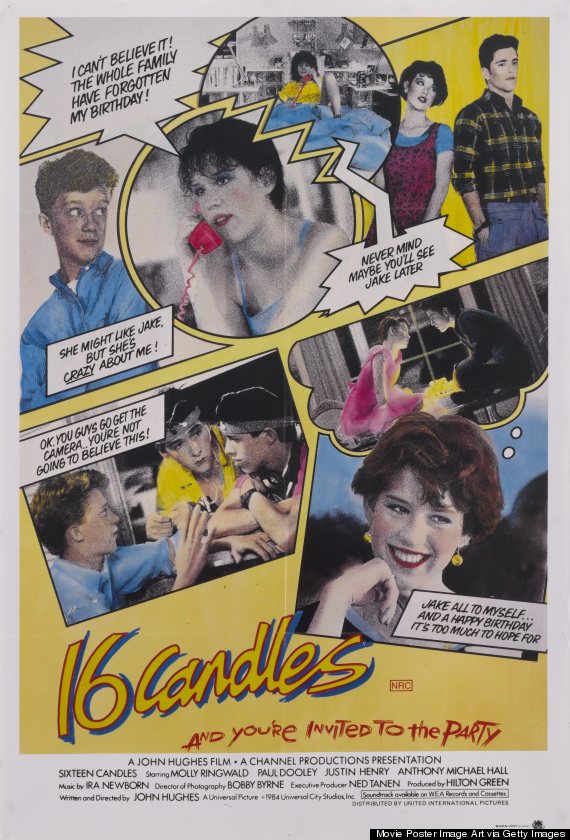 8. Anthony Michael Hall's character, Brian, was originally interpreted as having a learning disability.

Everything clicked into place when Burch and her team saw footage from "Sixteen Candles." Prior to his casting, there was a lot of confusion surrounding the role and how it should be handled. "People were trying to make him, like, special-ed. It was bizarre what people's interpretation of that character was," she said.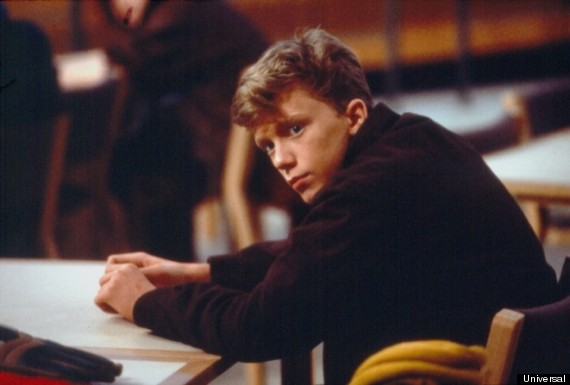 9. John Hughes played Brian's dad, picking him up from school at the end of the film.

When Burch was casting the parents, Hughes asked to play one of the dads. "I think he was channeling Alfred Hitchcock a little bit ," Burch said. "He did it and it was great. Normally, I don't love stuff like that, but this was great." (Oh, and speaking of casting the parents: Anthony Michael Hall's mom, Mercedes Hall, played Brian's mom.)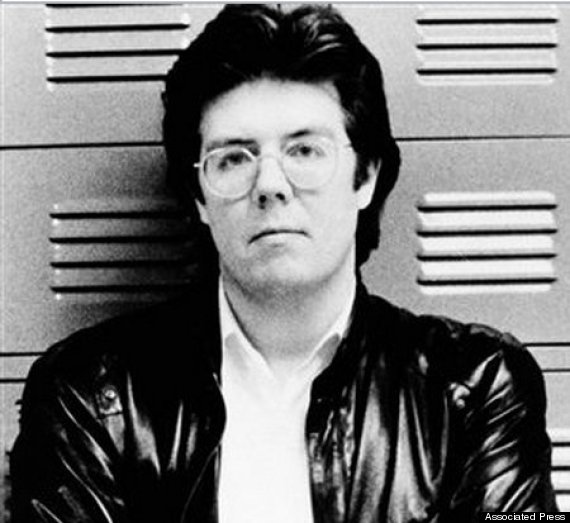 10. The costume designer had to hand-make Allison's (Ally Sheedy) costume, because she wanted something black and it was the '80s.

The costumes were especially important in "The Breakfast" Club," because, for the most part, the characters wear only one outfit for the entire film. Vance put extra thought into each look, and struggled to find anything black for Allison. "Nothing that I could find would have personified her personality as the outsider," Vance said. "We needed something black and grey, dull and sad." When she could find those colors in the store, Vance set about making the outfit, right down to her purse. "The only thing I didn't make for her was the sweater," she said. "I couldn't find anything! Everything was colorful. I don't know if you remember the '80s, but my God. Colors were just happening all over the place."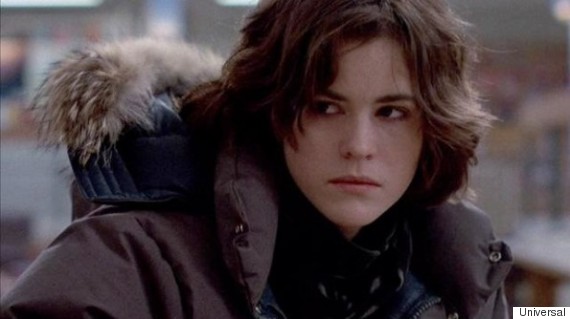 11. Molly Ringwald's look was changed to be more sophisticated, after she insisted on not wanting to play "daddy's girl."

Ringwald didn't have the aesthetic of the typical '80s popular girl, and one of the reasons she still worked so well as that figure was her sartorial choices. "Molly did not want to be the rich little spoiled girl," Vance said. "She didn't want to be the spoiled 'daddy's girl,' which is originally what was planned. She was going to be wearing a shorter skirt, a crochet look with maybe a beret. You know, something that would be more bratty. But she felt she was more sophisticated than that. We updated it, but the look still personified money." Vance had actually recently been to Ringwald's Sweet Sixteen ("Her real one!") and saw glimpses of the wealthy, cultured Claire in Ringwald.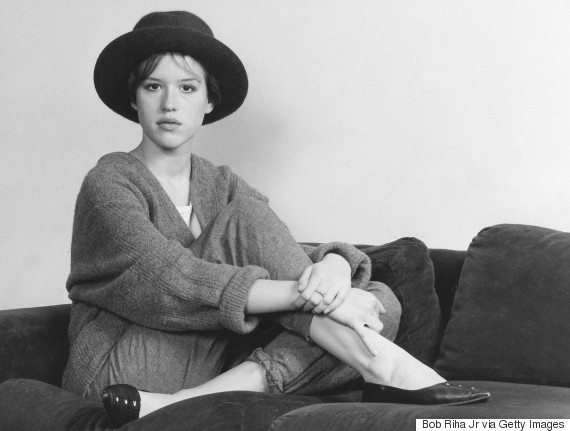 12. John Hughes switched Emilio Estevez's character from a football player to a wrestler, because he wasn't big enough.

Burch really wanted Estevez, because of his All-American vibe, but she didn't think it would work if he was on the football team. "He's very short. I was worried that no one would really buy him as a football player," she said. "He's broad in the shoulders, but he doesn't have the height of a football player. Once John was willing to switch Clark to a wrestler, I knew we had that role." Vance also adjusted Estevez's costume to make him appear bigger. "We cut away his t-shirt so he would look like more of a wrestler," she said. "You have to work with the presence of the bodies we're working with and help them become the character visually." The change also lent Estevez's character a different sort of masculinity. "He wasn't an asshole," Burch added, "He had humanity to his role."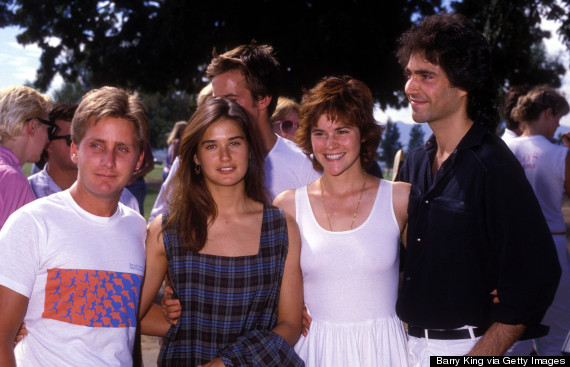 13. Rick Moranis was cast to play the janitor, before dropping out.

Fresh off 1984's "Ghostbusters," Moranis was part of the studio's push to add bigger names to the cast. He was actually set up to be the janitor, but eventually left the film after allegedly playing the character with a Russian accent. "He refused to play the character ... well, let's say it was a creative difference," said Del Ruth. "The director really had no choice but to replace him. He was being more comedic than what was required. There needed to be a sense of seriousness about this character, because he was the the middle point. Everyone else was on the extremes."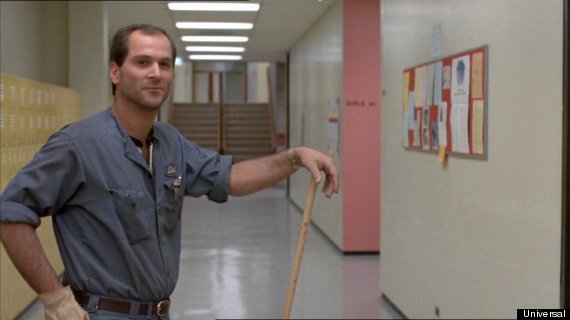 14. The scene in which the students share their detention stories is partly improvised, as were a number of lines throughout the film.

Hughes was very open to his cast's input, famously including the David Bowie quote after Ally Sheedy mentioned it to him. When the cast would riff off the script and add lines, Hughes often incorporated the changes they made to his dialogue. "John was very accepting of suggestions from the actors," Del Ruth said. "He wanted them to feel free and that gave them a lot of latitude. If there was a line or two or even a paragraph that lent itself to the character or enhanced the story, John was would simply rewrite on the spot."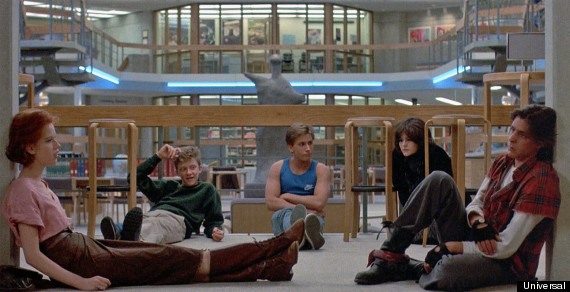 15. The same year Ally Sheedy, Judd Nelson and Emilio Estevez played high school students in "The Breakfast Club" they played college age in "St. Elmo's Fire." And that's where the brat pack started.

"The Breakfast Club" was really a star-making movie for Nelson, and Burch was set on him the moment she saw his audition. It was her casting decision that helped launch Nelson's career and pushed him, Sheedy and Estevez to star in "St. Elmo's Fire" later that year. "What happened was that Joel Schumacher never hired me, but he would always call me and ask for help. He started to take my cast from 'Breakfast Club' and put it in there," Burch said. "I told him he should put Judd in there. He ended up taking Ally and Emilio as well, and that's where the brat pack came from. Before then, it was never called the brat pack. It all came about after combining 'The Breakfast Club' with 'St. Elmo's Fire' people."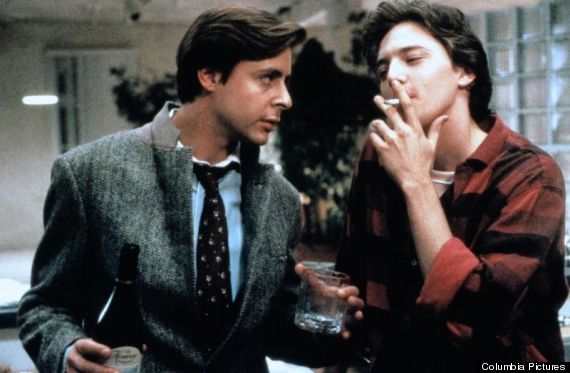 Support HuffPost
The Stakes Have Never Been Higher
Before You Go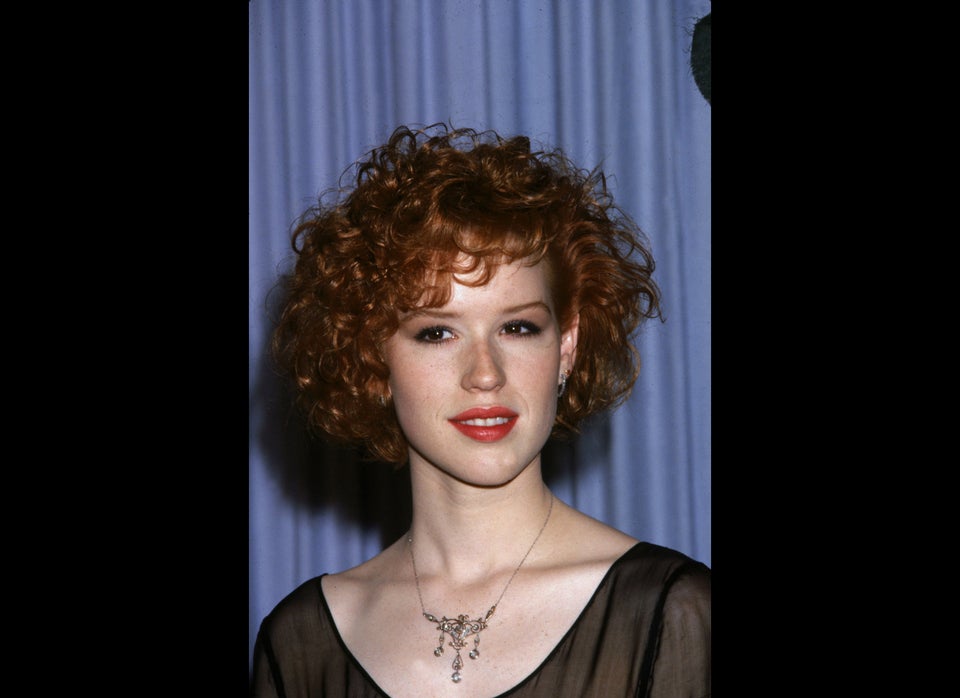 Molly Ringwald Style Evolution
Popular in the Community