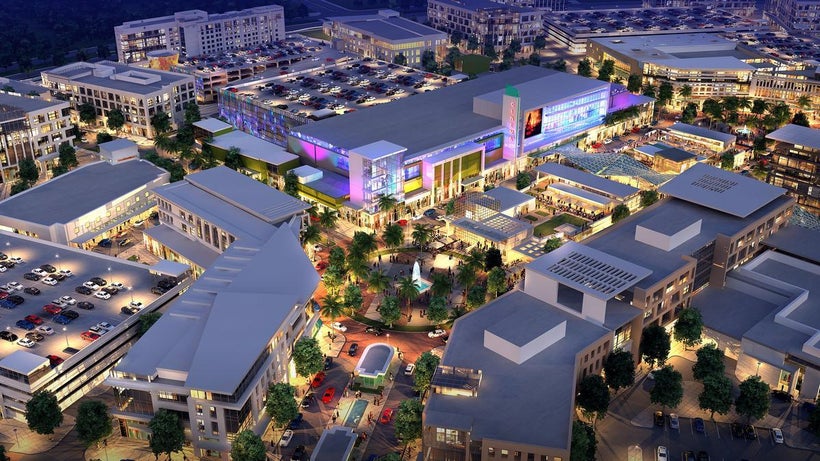 Boarded by the Atlantic beaches, built behind Orlando international airport and just 10 minutes drive from downtown Orlando, Lake Nona community is Florida's most sophisticated neighborhood and one of America's most sought after vicinity. Also known as the medical city, the Lake Nona community had its roots in 1986 when Lake Nona Golf & Country Club was built. But the real spark began in 1998. Lake Nona Property Holdings owned by Tavistock_Group bought the land and started developing it.
Almost from scratches, Lake Nona holding built Nona into a beautiful, self-sufficient neighborhood with hundreds of mansions and all sorts of high-end homes overlooking the sparkling lake Nona.
If you love green, then you will fall for Nona. Nona has 40% preserved green fields in the form of parks, home yards and 44 miles of trails.
The Nona community has incredible schools and hospitals, swimming pools, parks, sports courts on each corner of Nona.
Here is an inside look at the Nona community.
The Lake Nona neighborhoods
Nona is surrounded by eleven great neighborhoods. All the 11 are equally beautiful as Nona. Here is a look at each of The Lake Nona neighborhoods.
Laureate Park is extremely high-end. It is made of colorful homes, chalets, multi story buildings and bungalows. The beautiful high tech buildings are complimented with green parks, trails, wellness centers and modern health facilities.
Just two years old, Somerset Park is on the western side of Lake Nona. It has numerous pools and play facilities combined with enclosed luxurious homes.
This neighborhood is at the closest with Orlando international airport. It has homes suitable for small to medium families. The apartments are 3-4 bedrooms with a clearer view of Lake Nona. There are also close to shopping and dining facilities.
These apartments are the newest to the Nona community. They are 279 apartments with highly sophisticated finishings such as open end floors. The apartments are neighbored by top medical facilities and education centers such as Nona medical centre.
Enclave has been built with Mediterranean philosophy inspirations. Some of the key interior features of the apartments at Enclave are the oak staircases, barrel tile roofs sitting on spacious plots.
Although it has 2 and 3 bedroom homes, Enclave is a great place for big gatherings such as family parties and others.
Lake Nona Golf & Country Club
The country club was the first to be built in Lake Nona back in 1986. It has extensive contemporary golf courses, restaurants, a private club and more. The country club is backed by homes for rent and sale. The homes are spacious, beautiful and feature modern technology.
These are 279 apartments close to the medical city. If you have plans to work or study at medical city, then these apartments are the nearest to live at. They have lush features such as classy flooring, pools, parks and inbuilt appliances.
Watercrest was specifically built for the senior community. Besides its luxurious apartments, it has all the facilities the retiring senior would want. Kitchenettes, dryers and washers, outdoor large living spaces, spa services, 24/7 personal care staff so that the elderly don't have to go live in a nursing home.
Village walk features resort style bright homes. The Village Walk homes are built like how the termites built moulds. Each home stand on a lone hill connected to the other by canals and bridges. The trails are lighted which creates a colorful neighborhood at night. There are sports courts and pools in almost every home.
Northlake Park is home to YMCA, an Olympic pool, sports courts, and large green space. The apartments are situated in the northern part of Nona Lake and are situated on 500 acres of land. There are single homes and huge family homes all carefully built with style and modern facilities. The community also has a dog park and an award winner school.
Like its name, Waters Edge offers the chance to live right by the side of the Nona Lake. You can fish; ride a boat or camp by the water any time of the day. There are docs and boat parking areas for residents that live here.
Go skiing or sailing on the lake
Wherever there is water, there is life. Lake Nona provides so much fun for the community. During the winter, Lake Nona like many other lakes in the US holds ice which gathers ice lovers to play.
Then during the summer, you can go Kayaking or surfing.
There are three major water parks in Orlando that you can meet, interact and swim with the Dolphins. Epcot, Sea World Orlando and Discovery Clove. All the three are less than 20 mins drive from Nona. At Epcot, you get to Swim with the dolphins but also take selfies with them against the background of the blue crystal waters. At sea World, you interact with the animals and also feed and care for them. There are trainers on the stand by to help you do this. And then at Discovery Clove, you are given Snorkel equipment and wetsuits so that you can dive into the sea and swim with various species of marine including the Dolphins.
The main signature attraction of Orlando is the Walt Disney World. It is every American child's dream to go to Disney World. Living at the Nona community makes it a one Door step to get there. You don't have to drive hundreds of miles, take a flight or struggle to make a booking like the other Americans do to tour Disney World. Disney World is famous for its magnificent amusement parks, water parks, adventurous islands, universal studios and amazing parks like the magical kingdom.
Cricket is coming to Nona
Global Sports Ventures identified Nona and downtown Orlando as potential places to build a cricket field and for a cricket team league. If you are a cricket lover and you plan to live in the Nona area, this is great news for you.
Calling all HuffPost superfans!
Sign up for membership to become a founding member and help shape HuffPost's next chapter
This post was published on the now-closed HuffPost Contributor platform. Contributors control their own work and posted freely to our site. If you need to flag this entry as abusive,
send us an email
.