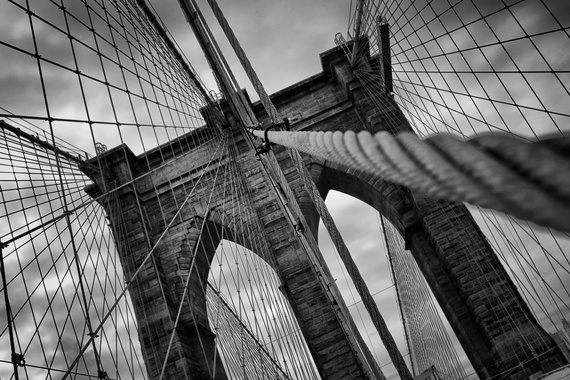 The Brooklyn Bridge has been captured by the greatest photographers in the history of the medium. What could I possibly add to such an eminently historical visual dialogue on this incredible human treasure? With that being said, how does a photographer even approach one of the most photographed pieces of architecture in the world?
As it turns out, you walk, you aim and you press the button.
The word 'essay' derives from the French infinitive 'essayer'; 'to attempt', 'to try.' I love that not only does the word leave room for experimentation and 'failure', it ascribes an inherent value in the effort toward something rather than the destination. I have returned to the Brooklyn Bridge several times over the years to capture it. Here is my attempt, my try, my essay.
I hope you enjoy the photo's.

Shameless plug for my NYC photoblog ALL THE LONELY PEOPLE: Instagram, Facebook, Twitter. If you are doing something cool in NYC, ping me and I'll come shoot!
Related
Popular in the Community